This Saturday at Dutchman Creek Marine! Come out and support our long friend David Ethridge! April 30 at Lake Wateree! Entry is $100 per team! $25 Optional Side Pot! Raffles and much more!
Phantom Outdoors Invitational is May 7th at Lake Wateree! Tap on the link to view info! We hope to be back at Clearwater in May some time but check the website for the ramp!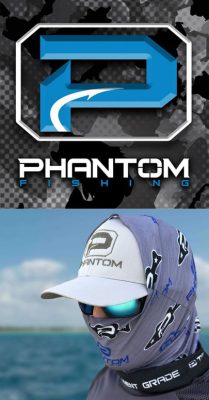 Sonny Beam & Butch Williams won the 2022 Spring Lake Wateree Final Saturday with 5 bass weighing 17.82 lbs! They weighed in the 2nd BF at 4.36 lbs! All total they took home $2,616.00 and a $100 Lews/StrikeKing Gift Card!

David & Sonny & Butch!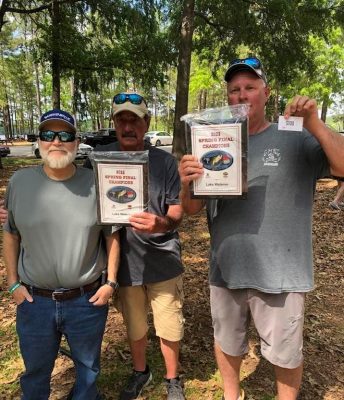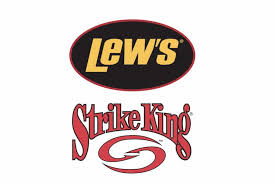 Shane Cantley & Michael Richardson took 2nd with 5 bass weighing 17.47 lbs! They earned $1000.00!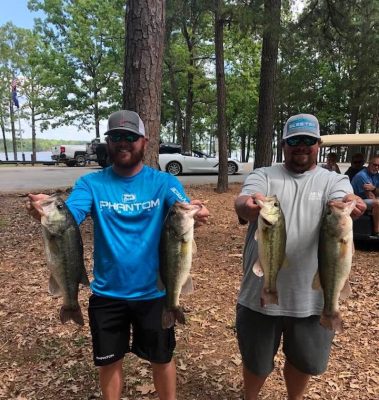 Dean Benfield & Donnie Maiers 3rd with 15.82 lbs!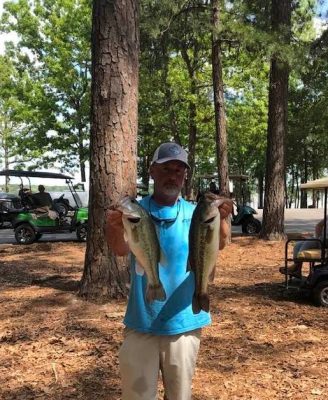 4th Place Max Price & Brent Neal 15.31 lbs!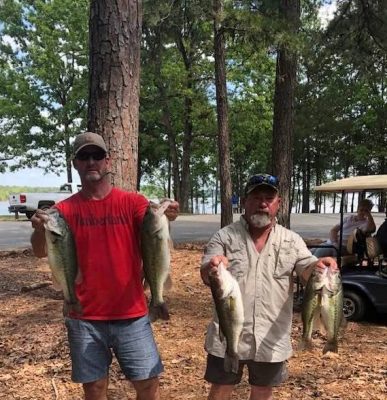 Chad Sinclair & Terry Caldwell 1st BF at 4.39 lbs!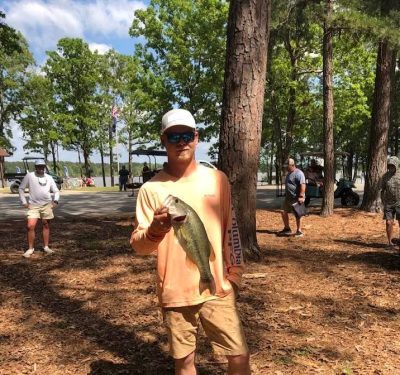 Chad Gainey & Mack Kitchens won the Wateree Spring Points!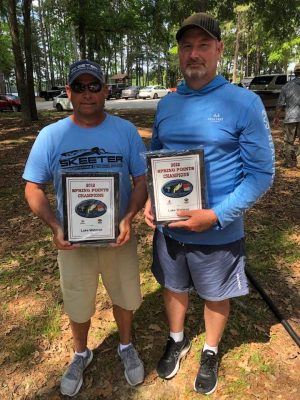 | | | | |
| --- | --- | --- | --- |
| Team | BF | Weight | Winnings |
| Butch Williams & Sonny Beam | 4.36 | 17.82 | $2,616.00 |
| Shane Cantley & Michael Richardson | 4.36 | 17.47 | $1,000.00 |
| Dean Benfield & Donnie Maiers | 4.35 | 15.82 | $500.00 |
| Max Price & Brent Neal | 4.19 | 15.31 | $260.00 |
| Bryan Holmes & William Holmes | 4.01 | 14.64 | |
| Robbie English & Scott Williams | 4.35 | 14.43 | |
| Mike King & Mark Healon | 3.41 | 13.37 | |
| Greg Atkinson & Anitra Atkinson | 3.69 | 13.08 | |
| Stacey Seegars & Jonathan Hilton | 3.65 | 12.49 | |
| Allan Fletcher & Tanner Fletcher | 3.46 | 12.44 | |
| Greg Sigmon & Jeff Reynolds | 3.85 | 12.07 | |
| Chad Sinclair & Terry Caldwell | 4.39 | 11.74 | $154.00 |
| Chad Gainey & Mack Kitchens | 2.28 | 10.66 | |
| Jacob Norris | 3.03 | 9.49 | |
| Dearal Rogers & Trent McLaughlin | 1.97 | 9.11 | |
| Paul Wells & Craig Haven | 0.00 | 0.00 | |
| Bob Weaver & Scott Floyd | 0.00 | 0.00 | |
| Wesley Bilton & Andrew Bull | 0.00 | 0.00 | |
| Jerry Freezon | 0.00 | 0.00 | |
| Ron Catoe | 0.00 | 0.00 | |
| Kenneth McFarland & Landon Jordan | 0.00 | 0.00 | |
| Wayne Stover & Darryl Watson | 0.00 | 0.00 | |
| Total Entrys | | | $2,520.00 |
| BONUS $ | | | $550.00 |
| 2022 Wateree Spring Final Fund | | | $1,460.00 |
| Total Paid Final Cash & Prizes | | | $4,655.00 |
| Total Paid Spring 2022 Lake Wateree | | | $16,125.00 |