Lake Wateree is getting better as this past Spring the average winning bag at the Qualifiers was just over 20 lbs! The Wateree Summer trail kicks off May 13th and the fishing should continue to improve!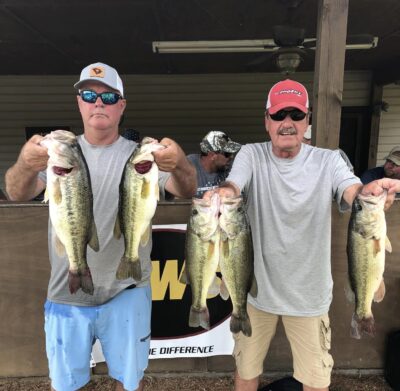 Butch Williams & Sonny Beam won the 2023 Wateree Spring Final with 5 bass weighing 18.96 lbs! They also weighed in the Academy BF at 5.27 lbs! They collected $2,494.00!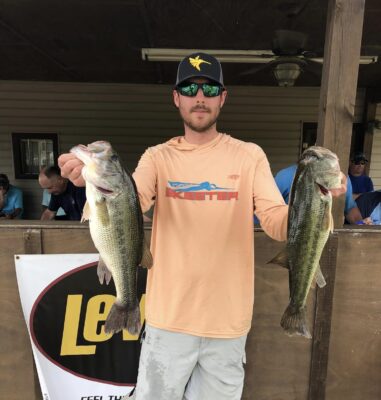 Jeff & Jacob Norris 2nd Place with 18.41 lbs! $1,000.00!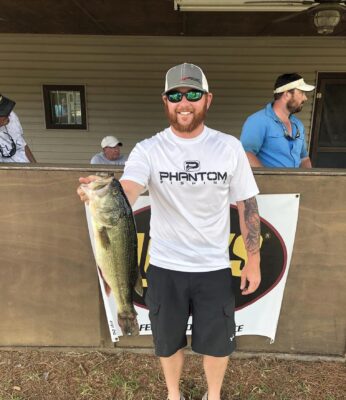 Shane Cantley with a nice un!
| | | | |
| --- | --- | --- | --- |
| Team | BF | Weight | Winnings |
| Butch Williams & Sonny Beam | 5.27 | 18.96 | $2,494.00 |
| Jeff & Jacob Norris | 4.10 | 18.41 | $1,000.00 |
| Donald Hinson & Shannon Tidwell | 4.83 | 16.23 | $600.00 |
| Chad Gainey & Mack Kitchens | 4.51 | 16.23 | |
| Donnie Maiers & Dean Benfield | 4.14 | 15.61 | |
| Robbie English & Scott Williams | 3.78 | 14.83 | |
| Ray Dowey & Chanon Dowey | 3.95 | 14.80 | |
| Robert Jackson & Darrell Fenton | 4.49 | 14.49 | |
| Daryl Watson & Wayne Stover | 3.77 | 14.41 | |
| Dustin Compton & Jonathan Strickland | 3.48 | 14.24 | |
| Michael Richardson & Shane Cantley | 5.18 | 13.53 | $51.00 |
| Jess Williams | 3.42 | 12.33 | |
| Clark Gibbs & Freddie Gibbs | 3.17 | 12.12 | |
| Bubba & Colden Baker | 2.38 | 11.75 | |
| Hunter Hoffmeyer | 0.00 | 11.20 | |
| Bob Weaver & Scott Floyd | 2.58 | 9.82 | |
| Allan Fletcher & Tanner Fletcher | 0.00 | 0.00 | |
| Anthony Medlin | 0.00 | 0.00 | |