TOURNAMENT DIRECTOR
Tim Askew
2018 East Membership - $35 Per Person
Blastoff Position is Determined By Order Of Payment
Teams May Use a Sub
You may fish solo and you can Qualify solo for the East Final.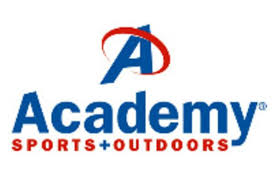 2019 Academy Sports CATT Championship June 1-2 Kerr Lake!
$10,000.00 1st Place GUARANTEED!
(Stay Tuned - 1st Place $$ May be Increased!)
(2018 1st Place took home $25,000.00)
New Nutbush Ramp - Kerr State Park!
A team or solo angler must fish 3 CATT events to Qualify!
You can get in your 3 events by fishing any CATT Fall 2018 and CATT Spring 2019!
The 2018  Fall SML Final that will count toward 2019 Championship Qualification are below
Any 2019 CATT East Qualifier Counts as Long as it's Before June 1-2, 2019
The 3 events do not have to be in the same CATT Trail!
$200 Per Team Entry
Optional Platinum BONUS $100
Optional BONUS $50
---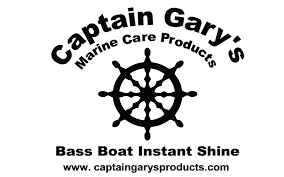 2019 SCHEDULE
| | | |
| --- | --- | --- |
| EVENT | DATE | LANDING |
| Qualifier 1 | March 23 | Water St. Lighthouse Landing |
| Qualifier 2 | April 13 | Water St. Lighthouse Landing |
| Qualifier 3 | May 11 | Water St. Lighthouse Landing |
| Qualifier 4 | June 8 | Water St. Lighthouse Landing |
| Qualifier 5 | July 13 | Water St. Lighthouse Landing |
| Qualifier 6 | August 24 | Water St. Lighthouse Landing |
| Qualifier 7 | September 21 | Water St. Lighthouse Landing |
| Final | October 19 | Water St. Lighthouse Landing |
POINT STANDINGS
Mobile devices may scroll left and right
| | | | | | | | |
| --- | --- | --- | --- | --- | --- | --- | --- |
| Place | Team | March 24, 2018 | April 14, 2018 | May 19, 2018 | June 23, 2018 | July 28, 2018 | Total |
| 1 | Larry Thomas - Gerald Elks | 110 | 109 | 107 | 110 | 216 | 652 |
| 2 | James Ormond - Danny Flynn | 105 | 106 | 109 | 103 | 206 | 629 |
| 3 | Andrew Skinner - Thomas Dew | 99 | 103 | 103 | 107 | 204 | 616 |
| 4 | Charles Weatherbee - Jason Simpson | 0 | 105 | 102 | 102 | 210 | 519 |
| 5 | Mike Ellis - Mark Faircloth | 0 | 104 | 106 | 97 | 202 | 509 |
| 6 | Cody Mathews - Marty Mathews | 100 | 98 | 0 | 97 | 202 | 497 |
| 7 | Jamie Phelps - JR Milligan | 108 | 0 | 110 | 0 | 214 | 432 |
| 8 | JA Williford - Justin Chamblee | 0 | 0 | 105 | 101 | 218 | 424 |
| 9 | Greg Creech - Chris McDuffie | 106 | 100 | 95 | 98 | 0 | 399 |
| 10 | Steve Vann - Richard Lewis | 0 | 107 | 104 | 108 | 0 | 319 |
| 11 | Jim Hopkins - Dennis Boykin | 0 | 0 | 0 | 109 | 208 | 317 |
| 12 | Zeb West - John Holland | 0 | 0 | 0 | 100 | 212 | 312 |
| 13 | Max & Monica Altman | 102 | 110 | 94 | 0 | 0 | 306 |
| 14 | Joe Varnell | 0 | 102 | 98 | 97 | 0 | 297 |
| 15 | Daniel Leggett | 0 | 0 | 0 | 0 | 220 | 220 |
| 16 | Jason Tripp - Adam Baldwin | 109 | 0 | 108 | 0 | 0 | 217 |
| 17 | Marshal Parrick - Paul Delos Santos | 0 | 108 | 0 | 99 | 0 | 207 |
| 18 | Larry Gunn - Al Caldwell | 0 | 98 | 101 | 0 | 0 | 199 |
| 19 | Greg Johnson - Jeff Galloway | 0 | 101 | 96 | 0 | 0 | 197 |
| 20 | Walt Goff - Allen Campbell | 0 | 0 | 97 | 97 | 0 | 194 |
| 21 | Ronnie Britt - Dylan Britt | 107 | 0 | 0 | 0 | 0 | 107 |
| 22 | Daniel Wood - Donnie Wood | 0 | 0 | 0 | 106 | 0 | 106 |
| 23 | Jonathan & Nathan Canady | 0 | 0 | 0 | 105 | 0 | 105 |
| 24 | Jim Britt - Bradley Gooden | 104 | 0 | 0 | 0 | 0 | 104 |
| 25 | Jesse Stanley - Rex Watson | 0 | 0 | 0 | 104 | 0 | 104 |
| 26 | Mathew Oakley | 103 | 0 | 0 | 0 | 0 | 103 |
| 27 | Brandon Henderson - Gene Griffin | 101 | 0 | 0 | 0 | 0 | 101 |
| 28 | Tyler Jones - Kain Jones | 0 | 0 | 100 | 0 | 0 | 100 |
| 29 | Allen Hawkins - Hank Purvis | 0 | 99 | 0 | 0 | 0 | 99 |
| 30 | Norwood Logon - Darrell Peele | 0 | 0 | 99 | 0 | 0 | 99 |
| 31 | Brandon Hendricks - Kenny Miller | 0 | 0 | 0 | 97 | 0 | 97 |
| 32 | John Hook & Murray | 0 | 0 | 0 | 97 | 0 | 97 |
| 33 | John Kellett | 0 | 0 | 93 | 0 | 0 | 93 |
| 34 | Dean Jones - Ray Burress | 0 | 0 | 93 | 0 | 0 | 93 |