2019 LAKE WYLIE FALL SCHEDULE
| | | |
| --- | --- | --- |
| Event | Date | Landing |
| Qualifier #1 | Oct 5 | Buster Boyd Bridge |
| Qualifier #2 | Oct 19 | Buster Boyd Bridge |
| Qualifier #3 | Nov 9 | Buster Boyd Bridge |
| Qualifier #4 | Nov 23 | Buster Boyd Bridge |
| Final | Dec 14 | Buster Boyd Bridge |
1st Place at the 2019 Lake Wylie Fall Final is GUARANTEED                                                                             $2,000.00!
Sponsored by Rusty Hooks Bait & Tackle located at 4070 Charlotte Hwy, Lake Wylie
$100 Rusty Hooks Bait & Tackle Gift Certificate awarded at each Wylie Event!
****Highest finishing team at the Final with a Level Performance Rod in their boat receives 2 FREE Level Performance Rods! $400 value!
****(Level Rods must be purchased from Rusty Hooks Bait & Tackle) Proof of Purchase Must be Shown!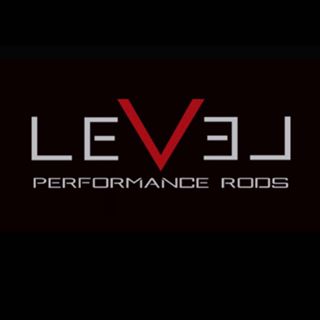 Enter 2 Lake Wylie Qualifiers & Qualify for the Wylie Final!
Fish 2 as a team -  Fishing a Qualifier solo once or with a sub once counts toward Final Qualification!
Buster Boyd Bridge Landing! 
Fall Membership $35 Per Person
Optional $25 Side Pot 
Qualifiers $80 Entry Per Team - $90 at the Ramp
Final Entry $120 Per Team - $130 at the Ramp
You can pay at Rusty Hooks Bait & Tackle any weekday!
Blastoff # is determined by order of payment!
POINT STANDINGS
Mobile devices may scroll left and right
| | | | | | | | |
| --- | --- | --- | --- | --- | --- | --- | --- |
| Place | Team | February 2, 2019 | March 10, 2019 | March 30, 2019 | April 13, 2019 | April 20, 2019 | Total |
| 1 | Brandon Grahm/Alex Palomba | 104 | 99 | 106 | 99 | 104 | 512 |
| 1 | David Winters/Mike Buschue | 99 | 100 | 98 | 105 | 110 | 512 |
| 3 | David Calbert/Bill Carothers | 96 | 95 | 100 | 94 | 97 | 482 |
| 4 | David Redman/Clay Williams | 0 | 101 | 103 | 108 | 108 | 420 |
| 5 | Alex and Will Dewey | 106 | 96 | 95 | 102 | 0 | 399 |
| 6 | Joe Hansil/Jason Humphries | 89 | 0 | 107 | 95 | 102 | 393 |
| 7 | Ben Lattimore/Roger Hamrick | 95 | 97 | 99 | 98 | 0 | 389 |
| 8 | Christian Beaumont/Ron W | 93 | 93 | 97 | 104 | 0 | 387 |
| 9 | Brent Kwkowski/Todd Farris | 89 | 91 | 102 | 101 | 0 | 383 |
| 10 | Chris Dover/Robert Fowler | 98 | 91 | 95 | 92 | 0 | 376 |
| 11 | Chad Atchley/Tyler Bess | 105 | 0 | 95 | 0 | 107 | 307 |
| 12 | Jay Adams/Tony C | 101 | 103 | 0 | 0 | 99 | 303 |
| 13 | Adam Filmore/Josh Goode | 109 | 94 | 95 | 0 | 0 | 298 |
| 14 | Glenn Sparrow/Chris Baumgardner | 103 | 0 | 95 | 100 | 0 | 298 |
| 15 | Jason Quinn/John Paul | 89 | 91 | 110 | 0 | 0 | 290 |
| 16 | Thomas Richmond/Artie Phillips | 89 | 109 | 0 | 92 | 0 | 290 |
| 17 | Donald Black/Chris Cook | 0 | 0 | 95 | 97 | 96 | 288 |
| 18 | Tim Chapman | 89 | 102 | 0 | 96 | 0 | 287 |
| 19 | Thomas Ledford/Jason Ledford | 89 | 0 | 95 | 0 | 101 | 285 |
| 20 | Rankin Chapman/Jason Curtis | 0 | 110 | 109 | 0 | 0 | 219 |
| 21 | Scott Hamrick/Jeff Bracket | 0 | 0 | 0 | 109 | 109 | 218 |
| 22 | Grayson Cook/ Mark Cook | 0 | 105 | 0 | 0 | 106 | 211 |
| 23 | Mark and Zach Leech | 0 | 104 | 105 | 0 | 0 | 209 |
| 24 | Eddie Smith/Jacob Breakfield | 110 | 98 | 0 | 0 | 0 | 208 |
| 25 | Jason Eaker/Mike Seawright | 0 | 0 | 96 | 110 | 0 | 206 |
| 26 | Tom Russell/Adam Freeman | 0 | 0 | 101 | 103 | 0 | 204 |
| 27 | Jeff Raby/Brent Davis | 100 | 0 | 0 | 0 | 103 | 203 |
| 28 | Seth Rainy/Justin Bushue | 0 | 107 | 95 | 0 | 0 | 202 |
| 29 | Michael Yochem/Noah Zahran | 94 | 0 | 0 | 0 | 105 | 199 |
| 30 | Shawn Duncan/Timothy Boones | 102 | 0 | 95 | 0 | 0 | 197 |
| 31 | Scott Williams/Robbie English | 89 | 0 | 0 | 0 | 100 | 189 |
| 32 | Randy and Daniel Coleman | 97 | 91 | 0 | 0 | 0 | 188 |
| 33 | Ricky and Rick Corn | 0 | 0 | 95 | 92 | 0 | 187 |
| 34 | Joe Floyd/Mike Stone | 0 | 91 | 95 | 0 | 0 | 186 |
| 35 | steven Sutton/Stan Jimson | 0 | 91 | 95 | 0 | 0 | 186 |
| 36 | Travis Robinson/Greg Clayton | 89 | 0 | 95 | 0 | 0 | 184 |
| 37 | Donald Black/Chris Cook | 89 | 92 | 0 | 0 | 0 | 181 |
| 38 | Terry Carteret | 90 | 91 | 0 | 0 | 0 | 181 |
| 39 | Scott McGinnis/Caleb Propst | 89 | 91 | 0 | 0 | 0 | 180 |
| 40 | Josh Queen/Michael Smith | 108 | 0 | 0 | 0 | 0 | 108 |
| 41 | Pug and James Clements | 0 | 108 | 0 | 0 | 0 | 108 |
| 42 | Tyler and Caleb Dover | 0 | 0 | 108 | 0 | 0 | 108 |
| 43 | Maurice Barnett/Robbie Rush | 107 | 0 | 0 | 0 | 0 | 107 |
| 44 | Robert Fowler/Angela Mayfield | 0 | 0 | 0 | 107 | 0 | 107 |
| 45 | Nathan Webber/Hunter Harwell | 0 | 106 | 0 | 0 | 0 | 106 |
| 46 | Reggie Pollock/Marvin Godard | 0 | 0 | 0 | 106 | 0 | 106 |
| 47 | Thomas Vickers/Brian Huskins | 0 | 0 | 104 | 0 | 0 | 104 |
| 48 | Barry and Bart Buford | 0 | 0 | 0 | 0 | 98 | 98 |
| 49 | Kevin Franklin/Curtis Lail | 0 | 0 | 95 | 0 | 0 | 95 |
| 50 | Collins Janus/Ryan Garaghty | 0 | 0 | 0 | 93 | 0 | 93 |
| 51 | John Campbell/Rob D | 92 | 0 | 0 | 0 | 0 | 92 |
| 52 | Parks Jones/Peyton Copeland | 0 | 0 | 0 | 92 | 0 | 92 |
| 53 | Johny Parker/Randy Moss | 0 | 0 | 0 | 92 | 0 | 92 |
| 54 | Scot Waldrop/Hunter Waldrop | 91 | 0 | 0 | 0 | 0 | 91 |
| 55 | Jay Adams Jr/Kaylen Massy | 89 | 0 | 0 | 0 | 0 | 89 |
| 56 | Jesse Smith/Patrick Hope | 89 | 0 | 0 | 0 | 0 | 89 |
| 57 | Kevin Newman/Mike Holland | 89 | 0 | 0 | 0 | 0 | 89 |