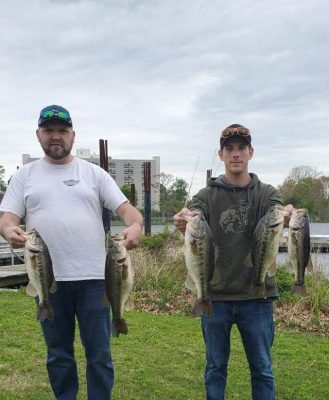 Next up is the 2022 Neuse River Spring Final! May 28th at Lawson Creek Park! We've had a great Spring
Continue Reading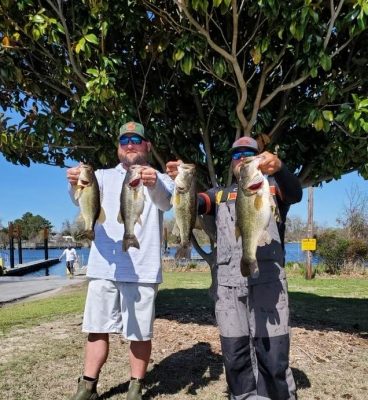 We had another great crowd on the Neuse River! 23 teams entered this past weekend with several new teams joining
Continue Reading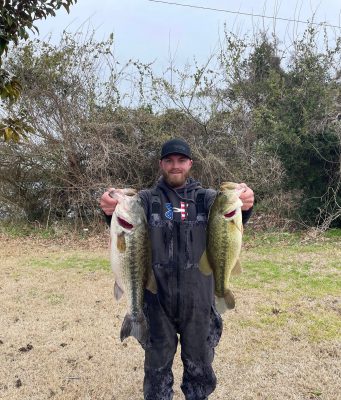 We are off to a good start on the Neuse River! 27 Teams competed for $1,947.00 in Prize Money! Next
Continue Reading
2022 SPRING TOURNAMENT SCHEDULE
| | | |
| --- | --- | --- |
| EVENT | DATE | LANDING |
| Qualifier #1 | Feb 26 | Lawson Creek Park |
| Qualifier #2 | April 2 | Lawson Creek Park |
| Qualifier #3 | April 16 | Lawson Creek Park |
| Final | May 28 | Lawson Creek Park |
SPRING Membership Fee - $35 Per Angler
Optional $25 Side Pot Qualifiers
$80 - $90 at Ramp
Finals $120 - $130 at Ramp
**NO NEW SUBS AT FINAL & NO PAIRING UP AT FINAL WITH ANOTHER MEMBER**
Must fish Final with your partner or a sub your team used to enter a 2022 Spring Neuse River Qualifier
Enter 1 Neuse River Spring Qualifier and you're eligible to enter the Neuse River Spring Final!
You may fish the Qualifiers & Final solo
Safe Daylight – 3 pm $35 per Person
Point Winners Fish Final Free!
Plaques awarded to Final and Point Winners!
Mobile devices may scroll left and right
| | | | | | |
| --- | --- | --- | --- | --- | --- |
| Place | Team | 2022-02-26 00:00:00 | 2022-03-26 00:00:00 | 2022-04-16 00:00:00 | Total |
| 1 | BILLY PADERICK JESSE GRUDY | 110 | 106 | 107 | 323 |
| 2 | WAYNE STALLINGS JUSTIN EVERETT | 105 | 109 | 109 | 323 |
| 3 | RANDY BROWN - JACOB BROWN | 109 | 108 | 99 | 316 |
| 4 | PAUL KING - BRADLEY STAIN | 100 | 104 | 103 | 307 |
| 5 | CHRIS COX - MONTE MORGAN | 107 | 86 | 108 | 301 |
| 6 | ROGER THOMAS - ZEB WEST | 95 | 97 | 102 | 294 |
| 7 | RONALD JONES BRADLEY TURNER | 104 | 86 | 104 | 294 |
| 8 | GERALD HERRING - JEFF HILL | 98 | 103 | 85 | 286 |
| 9 | COURTLAND WILLIAMS - DAVID GRANTHAM | 82 | 98 | 106 | 286 |
| 10 | ANTWAN MOORE SR. - ANTWAN MOORE JR | 97 | 86 | 100 | 283 |
| 11 | ROBIN BOWEN DREW JONES | 82 | 105 | 85 | 272 |
| 12 | BRYAN LINK - DAVE BELL | 103 | 107 | 0 | 210 |
| 13 | CODY TYNDALL - JIMMY GAY | 108 | 101 | 0 | 209 |
| 14 | PARKER MILLS - BROCK ROUSE | 99 | 0 | 105 | 204 |
| 15 | CHRISTOPHER CAMPBELL ZACHERY SIMMONS | 0 | 96 | 101 | 197 |
| 16 | JORDAN BROWN - BRANDON CARTER | 82 | 0 | 110 | 192 |
| 17 | STEVEN BROWN - KERRY GIBSON | 92 | 0 | 98 | 190 |
| 18 | READ SAMPLES - JOHN TEDDER | 102 | 86 | 0 | 188 |
| 19 | RYAN KILLINGER DICKIE KILLINGER | 0 | 86 | 95 | 181 |
| 20 | TONY CRABB DAN KEATING | 94 | 0 | 85 | 179 |
| 21 | JOHN BROOKSHIRE - FRANKIE DILLAHUNT | 82 | 0 | 96 | 178 |
| 22 | TRAVIS MEWBORN - RICKY FOSS | 82 | 86 | 0 | 168 |
| 23 | BOBBY LASSITER - JEREMY MILLER | 82 | 0 | 85 | 167 |
| 24 | ZACH WALLACE | 0 | 110 | 0 | 110 |
| 25 | BUBBA BARNETT - TIMMY BRASU | 106 | 0 | 0 | 106 |
| 26 | LUKE FARLEY ROBB MOORE | 0 | 102 | 0 | 102 |
| 27 | BOBBY CLARK - TOMMY HUGHES | 101 | 0 | 0 | 101 |
| 28 | DANIEL BOSEMAN | 0 | 100 | 0 | 100 |
| 29 | JASON THEIS | 0 | 99 | 0 | 99 |
| 30 | EVERETT KOZLOWSKI | 0 | 0 | 97 | 97 |
| 31 | TOM WARNER | 96 | 0 | 0 | 96 |
| 32 | JASON STOOPS - JAMES MELTON | 93 | 0 | 0 | 93 |
| 33 | JIMBO TYNDALL COLTON TYNDALL | 0 | 86 | 0 | 86 |
| 34 | BRENDON HUGHES | 0 | 86 | 0 | 86 |
| 35 | BOB MONROE | 0 | 0 | 85 | 85 |
| 36 | MATT MAINHART | 0 | 0 | 85 | 85 |
| 37 | JORDAN HUGHES DANIEL BOSEMAN | 0 | 0 | 85 | 85 |
| 38 | JASON HUGHES | 0 | 0 | 85 | 85 |
| 39 | CHAD OBERHAUSER | 82 | 0 | 0 | 82 |
| 40 | RIP BASS | 82 | 0 | 0 | 82 |