Next East Spring Qualifier is June 25 at the Roanoke River launching from the Water St Lighthouse Ramp!
2022 CATT Academy Championship this weekend on Kerr! May 21-22 $10,000 1st Place! You only had to enter 2 CATT events since June 2021 to be eligible!
1st Tanner Beaman and June Bug Barrow, 20.25lbs $525.00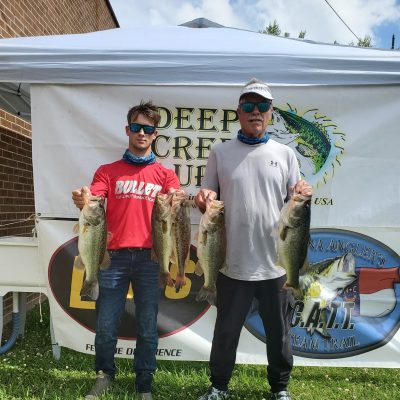 2nd Rip Bass, 19.84 lbs $300.00 1st side pot, $238.00- Total $538.00!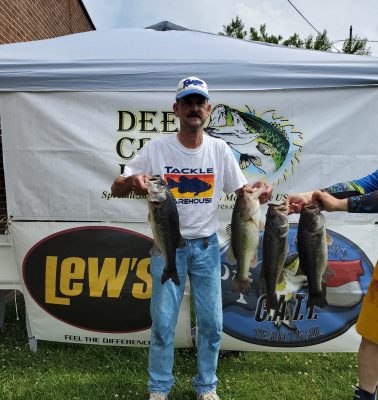 3rd Donald Luther and Mike Kannan, 18.61 lbs $200.00 2nd side pot $102.00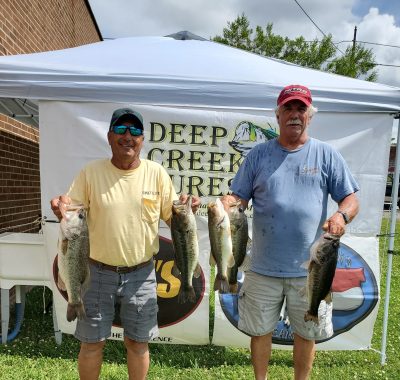 4th Danny Flynn and Brad Elks, 17.85 lbs $120.00 They also won 2nd big fish 5.76 lbs $69.00
1st big fish winner is Sammy Barrow and Spencer Barrow. 6.28 lbs $161.00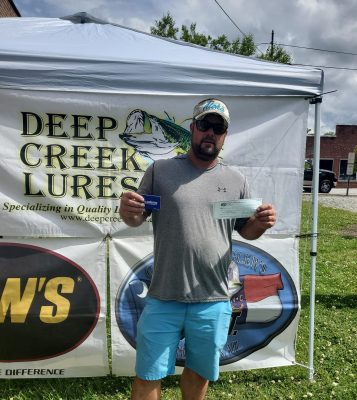 | | | | | |
| --- | --- | --- | --- | --- |
| Team | BF | Weight | Winnings | Points |
| Tanner Beaman – June Bug Barrow | 5.67 | 20.25 | $525.00 | 110 |
| Rip Bass | 4.64 | 19.84 | $538.00 | 109 |
| Donald Luther – Mike Kannan | 4.38 | 18.61 | $302.00 | 108 |
| Danny Flynn – Brad Elks | 5.76 | 17.85 | $189.00 | 107 |
| Sammy Barrow – Spencer Barrow | 6.28 | 16.68 | $161.00 | 106 |
| Thomas Craft -Shane Craft | 5.19 | 16.49 | | 105 |
| Chris Turner – Quinton Chappell | 4.55 | 14.92 | | 104 |
| Bruce Swain – Billy Paderick | 3.75 | 14.05 | | 103 |
| Stacey Light – Mike Askew | 3.95 | 13.68 | | 102 |
| Steve Vann – Skippy Lewis | 4.98 | 13.42 | | 101 |
| Dean Jones – Levi Jones | 4.59 | 12.80 | | 100 |
| Travis Newborn – Matt Newborn | 0.00 | 12.74 | | 99 |
| Danny Wood – Nathaniel Lucas | 3.55 | 12.66 | | 98 |
| Matt Oakley – Bryant Oakley | 0.00 | 12.38 | | 97 |
| Tracy King – David Price | 3.82 | 12.02 | | 96 |
| Geral Herring | 0.00 | 11.90 | | 95 |
| Jason Smith – Jacob Smith | 4.41 | 11.40 | | 94 |
| Hal Caldwell – John Caldwell | 0.00 | 10.87 | | 93 |
| Danny Hall – Vincent Pouvaysay | 3.10 | 9.66 | | 92 |
| Stacy Hobson – Brandon  Pearce | 0.00 | 5.15 | | 82 |
| Mike Ellis – Mark Faircloth | 0.00 | 0.00 | | 72 |
| Matt Harrell – Justin Chappell | 0.00 | 0.00 | | 72 |
| Michael James – Luke James | 0.00 | 0.00 | | 72 |
| Total Entrys | | | $1,840.00 | |
| BONUS $ | | | $340.00 | |
| Total Paid At Ramp | | | $1,715.00 | |
| East 2021 Final Fund | | | $365.00 | |
| 2021 CATT Championship Fund | | | $50.00 | |
| 2021 East Final Fund Total | | | $685.00 | |