Next and last Lake Gaston CATT is Sept 6 at Summit Landing!
The 2020 Academy CATT  Championship will take place on Kerr Lake November 7-8, 2020 and we are guaranteeing $10,000.00 to 1st Place!
Nutbush Ramp Kerr Lake State Park – 115 Jack Wade Farm Road, Henderson, NC
**2018 & 2019 1st Place Winners Have Taken Home $25,000.00!
A team or solo angler must fish 2 CATT events to Qualify!
You can get in your 2 events by fishing any CATT Fall 2019 and CATT Spring/Summer/Fall 2020! Any CATT event after June 2, 2019 will count!
Must enter 2 CATT Events to be eligible! Enter 1 or more CATT event as a team – Entering solo or with a Sub also counts toward your teams Championship Qualification! The 2 events do not have to be in the same CATT Trail! If you entered the 2019 CBC Classic on Santee Cooper you are eligible to enter!  Or if you enter 2 – 2020 CBC Qualifiers!
Scooter Lilley & Eric Galasso took 1st with 13.79 lbs and earned $1,460.00!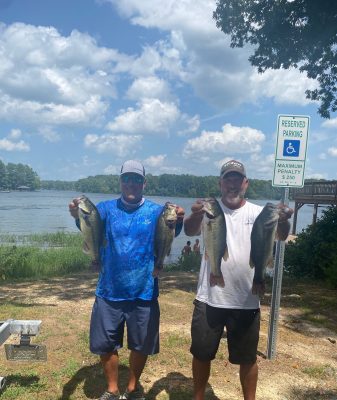 2nd Place went to Wesley Cashwell with 11.80 lbs!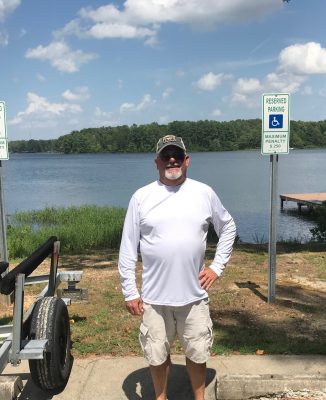 3rd Place went to Chuck Murray & Randy Groves!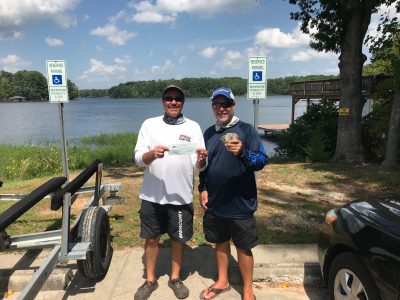 | | | | | |
| --- | --- | --- | --- | --- |
| 21 Teams | BF | Weight | Winnings | Points |
| Scooter Lilley- Eric Galasso | 2.66 | 13.79 | $1,460.00 | 110 |
| Wesley Cashwell | 4.54 | 11.80 | $875.00 | 109 |
| Chuck Murray- Randy Groves | 3.19 | 11.64 | $330.00 | 108 |
| Houston Cash- Chris Canady | 3.74 | 10.74 | $140.00 | 107 |
| Ivan & Janet Morris | 0.00 | 10.45 | | 106 |
| Ryan Harrell | 0.00 | 9.10 | | 105 |
| Shane Dougtie- Evan White | 2.71 | 9.06 | | 104 |
| Adam Richardson- Gene Richardson | 0.00 | 8.20 | | 103 |
| Bobby Peedin – TJ Myrick | 2.96 | 6.29 | | 102 |
| Flash Butts – Shawn Hammock | 3.01 | 6.13 | | 101 |
| Mikey Anderson | 4.38 | 5.96 | $60.00 | 100 |
| Jim Sampson- Richard Kramer | 0.00 | 5.86 | | 99 |
| Greg Fernandez-Benja Cobi | 0.00 | 4.97 | | 98 |
| Greg Kropp- Dave Fowler | 0.00 | 0.00 | | 97 |
| Tyler Dix- Carl Enos | 0.00 | 0.00 | | 97 |
| Allen White- Jeff Bradley | 0.00 | 0.00 | | 97 |
| Alan Mitchell – Dennis Bradley | 0.00 | 0.00 | | 97 |
| Michael Gardner- John Edwards | 0.00 | 0.00 | | 97 |
| Shawn Evans- Michael Scott | 0.00 | 0.00 | | 97 |
| Michael Ferigson- Landon Poole | 0.00 | 0.00 | | 97 |
| Benny Cannon- Jeff Hayden | 0.00 | 0.00 | | 97 |
| Total Entrys | | | $2,400.00 | |
| BONUS $ | | | $850.00 | |
| Total Paid At Ramp | | | $2,865.00 | |
| Gaston 2020 Final Fund | | | $335.00 | |
| 2020 CATT Championship Fund | | | $50.00 | |
| 2020 Gaston Final Fund Total | | | $655.00 | |
| 2020 CATT Championships Fund Total | | | $4,270.00 | |