Guys you can qualify to enter the 2022 Phantom Outdoors Classic on Lake Norman Dec 2-3, 2022, out of Blythe Landing! $10,000 1st Place with a minimum of 100 teams entered!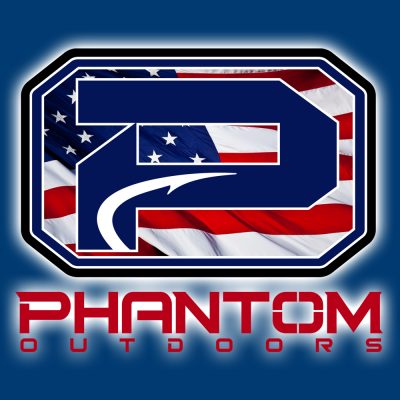 The Phantom Classic features the same format as the CATT Championship we host on Kerr Lake each year! We normally have 180 to 200 teams enter the Championship at Kerr! There will be teams coming from other CATT Divisions Plus CBC teams Plus we send out invitations to select clubs. In order to enter the Classic you must enter 2 CATT events.
 How To Qualify–A team or solo angler must fish 2 CATT events to Qualify! CATT Opens & Phantom Invitationals count! You may fish the Norman Phantom Classic solo or with your partner or alternate partner your team used in any CATT event.
If you have ONLY entered Opens to Qualify you will required to pay the $35 CATT membership! You can get in your 2 events by fishing any CATT Fall 2021, CATT Spring 2022, CATT Summer 2022 & CATT Fall 2022! If you entered 2 – 2022 CBC Qualifiers you are eligible to enter!  Entering solo or with a Sub also counts toward your teams Championship & Classic Qualification! The 2 events do not have to be in the same CATT Trail!  Invitations are sent to select Trails and Clubs!
 Check out the winnings the Top teams earned this past May at Kerr! Make plans and come join us! We want to make this an annual event at Lake Norman! It's going to be HUGE!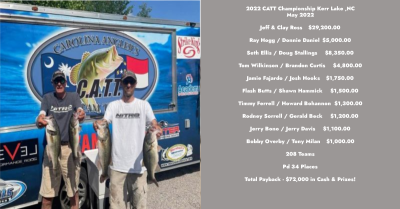 Here are the results from the CATT Open on Lake Norman for Saturday September 17th.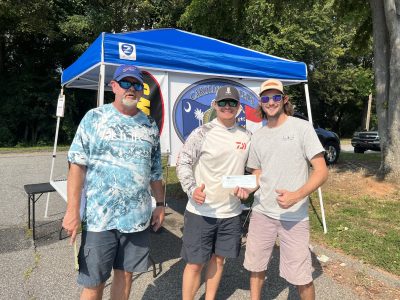 Our 1st place winners came in with a bag of 14.81 LBS with a BIG FISH weighing 4.20 LBS was the team of Kj Queen and Grant Rutter. Add on the side pot and they walked away with a total day's earnings of $1,450.00. Congratulations to you both for a job well done!

In second place, with a total weight of 13.19 LBS on 5 fish was the team of Craig Chambers and Derek Gregory Cummings walking away with a check for $300.00. Good work gents!

Third place went to the team of Steve Addington & Mike Stout with a total weight on 12.72 LBS on 5 fish for a payday of $200.00.

Fourth place went to Chuck Douthit and Patrick Tierney with a weight of 11.95 LBS for a $150.00 check.

Fifth place was won by James and Eddie Petitgout with a total bag of 11.30 LBS bring a check for $125.00.

Sixth place was brought home by Alvin Shaw and Brent White with 5 fish weighing 10.97 LBS winning $100.00.

Seventh place was won by Michael Stephens with a total weight of 10.92 LBS for a day's total of $75.00.
Thank you to everyone that came out. We will be back at it next Saturday Sept 24th at Pinnacle Landing.
| | | | |
| --- | --- | --- | --- |
| Team | BF | Weight | Winnings |
| K.J. QUEEN / GRANT RUTTER | 4.20 | 14.81 | $1,450.00 |
| CRAIG CHAMBERS / DEREK CUMMINGS | 3.52 | 13.19 | $300.00 |
| STEVE ADDINGTON / MATT STOUT | 2.71 | 12.72 | $200.00 |
| CHUCK DOTHIT / PAT TIERNEY | 4.09 | 11.95 | $150.00 |
| JAMES PETITGOUT / EDDIE PETITGOUT | 2.89 | 11.30 | $125.00 |
| ALVIN SHAW / BRENT WHITE | 2.46 | 10.97 | $100.00 |
| MICHAEL STEPHENS | 2.57 | 10.92 | $75.00 |
| SCOTT HAMRICK / ROGER HOOVER | 3.02 | 10.38 | |
| MICHAEL WILSON | 2.67 | 10.23 | |
| HUNTER HARWELL | 3.04 | 9.99 | |
| ALLEN EAKER / JASON EAKER | 0.00 | 9.41 | |
| KEVIN PARLEY / RANDY HUDSON | 2.52 | 9.24 | |
| LOGAN ANDERSON / TIM ANDERSON | 0.00 | 9.17 | |
| JIMMY LESHOCK / ALEX LESHOCK | 0.00 | 8.78 | |
| HUNTER CARPENTER / ANDY KEENER | 0.00 | 8.21 | |
| JACOB SMITH | 2.82 | 7.86 | |
| SPENCER TAYLOR | 0.00 | 7.46 | |
| DAN PALMER / CAIN HALL | 0.00 | 0.00 | |
| ALAN FLETCHER / TANNER FLETCHER | 0.00 | 0.00 | |
| LANCE ISENHOUR | 0.00 | 0.00 | |
| JOSEPH NYSTROM / FONDA SETSER | 0.00 | 0.00 | |
| JASON LAND | 0.00 | 0.00 | |
| JEFF EMMONS | 0.00 | 0.00 | |
| RODNEY IRVIN | 0.00 | 0.00 | |
| NICK MILLER | 0.00 | 0.00 | |
| DYLAN FALK / ADAM WATERS | 0.00 | 0.00 | |
| RICKY POPLIN | 0.00 | 0.00 | |
| MICHAEL KINARD / AARON HARWOOD | 0.00 | 0.00 | |
| BYRON BUSH / NICK BUSHFORD | 0.00 | 0.00 | |
| DAVID CALBERT / BILL CAROTHERS | 0.00 | 0.00 | |
| MATT MCBEE / DAVID COOKE | 0.00 | 0.00 | |
| JEREMI BEATTY / SAM BEATTY | 0.00 | 0.00 | |
| DOUG HUDGENS / SCOTT ROBESON | 0.00 | 0.00 | |
| TREY BRAFFORD / AIDAN RHOM | 0.00 | 0.00 | |
| LANE PUCKETT / AIDAN REID | 0.00 | 0.00 | |