The 2021 CATT Santee Cooper Spring Trail schedule is posted! Go to Divisions and tap on South Carolina then Santee Cooper! We have also added Santee Cooper to the Phantom Outdoors Invitational Series which will be April 24, 2021! $5,000 Minimum 1st Place!
Use PHANTOMCATT15 at checkout and earn 15% off your order! Tap on the Phantom Logo to start shopping!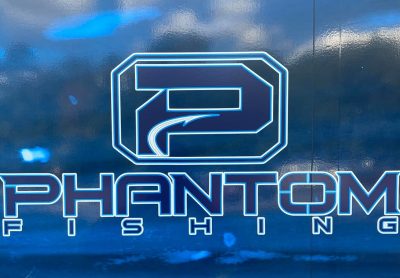 Next and last 2020 CATT Tournament on Santee Cooper will be the Fall Final December 19th at John C Land! You only had to enter 1 Fall Qualifier to be eligible! We have 46 teams they qualify to shoot it out for the BIG cash on December 19th!
William Thigpen & Bucky DeBerry win the Points and will fish the Santee Cooper Fall Final Free!
Nelson Walker & Chris Brunson walk away with 1st Place at the last Santee Cooper Fall Qualifier with 5 bass weighing 18.84 lbs! They collected $1,114.00!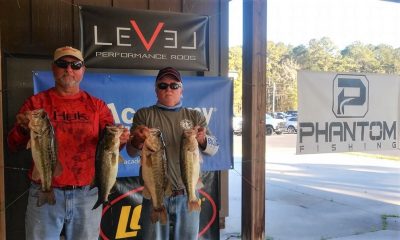 Bucky DeBerry claimed 2nd with 5 bass weighing 18.71 lbs!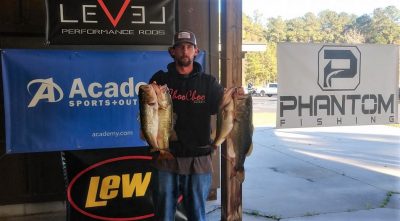 Brad Beatson & Brian Scott 3rd 15.98 lbs!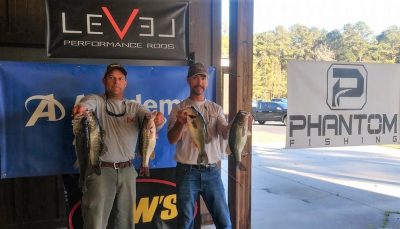 Joshua Brogden & Davy Goodman 4th 15.67 lbs!
Lonnie Jones & Robert Clarke took 5th with 14.38 lbs!
Billy Willis & Glenn Porter with the 1st BF at 6.44 lbs!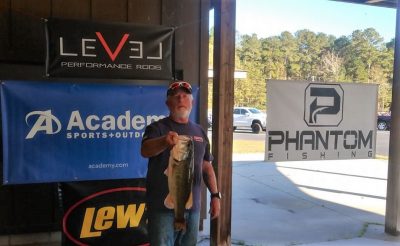 | | | | | |
| --- | --- | --- | --- | --- |
| 28 Teams | BF | Weight | Winnings | Points |
| Nelson Walker – Chris Brunson | 5.52 | 18.84 | $1,114.00 | 110 |
| Bucky DeBerry | 5.28 | 18.71 | $350.00 | 109 |
| Brad Beatson – Brian Scott | 0.00 | 15.98 | $250.00 | 108 |
| Joshua Brogden – Davy Goodman | 3.87 | 15.67 | $130.00 | 107 |
| Lonnie Jones – Robert Clarke | 4.61 | 14.38 | $100.00 | 106 |
| Billy Willis – Glenn Porter | 6.44 | 12.73 | $196.00 | 105 |
| Steve Borton – Dave Murdock | 3.22 | 12.09 | | 104 |
| Mack Cook – Patrick Cook | 0.00 | 11.61 | | 103 |
| William Kimbrell | 2.56 | 9.30 | | 102 |
| Freddie Gamble – LaTonya Blanding | 0.00 | 9.07 | | 101 |
| Sam Hopkins – Sany Oliver | 3.02 | 8.72 | | 100 |
| Brian Miller – Jason Green | 0.00 | 8.40 | | 99 |
| Sean Skey – Justn Cromer | 0.00 | 8.10 | | 98 |
| Chad Crosby – Keith Britt | 0.00 | 8.00 | | 97 |
| Don Pendarvis – Bobby Gibbs | 0.00 | 7.83 | | 96 |
| Sandy Montgomery | 2.66 | 6.32 | | 95 |
| Chris McCarty – Paul Day | 0.00 | 5.76 | | 94 |
| Heath Murphy – Jonathan Songer | 0.00 | 3.40 | | 93 |
| Jason McCoy – Travis Herring | 0.00 | 2.40 | | 92 |
| William Rodgers – Larry Kraus | 0.00 | 1.96 | | 91 |
| Illya Smith – Frank Celestine | 0.00 | 0.00 | | 90 |
| Jason Smith – Mike Stone | 0.00 | 0.00 | | 90 |
| Freddie Gibbs – Joey Bramlett | 0.00 | 0.00 | | 90 |
| James Gibbons | 0.00 | 0.00 | | 90 |
| Trey Bryan – Chad Ardis | 0.00 | 0.00 | | 90 |
| Bowman Gray | 0.00 | 0.00 | | 90 |
| Quionne York – Kelly Wright | 0.00 | 0.00 | | 90 |
| Terry Sturkie – Debra Sturkie | 0.00 | 0.00 | | 90 |
| Total Entrys | | | $2,240.00 | |
| BONUS $ | | | $450.00 | |
| Total Paid At Ramp | | | $2,140.00 | |
| Santee Cooper 2020 Fall Final Fund | | | $450.00 | |
| 2021 CATT Championship Fund | | | $50.00 | |
| 2020 Santee Cooper Fall Final  Total | | | $1,065.00 | |
| 2021 CATT Championship Fund Total | | | $205.00 | |