Next Chatuge Lake CATT is Oct 10 at Ledford Chapel! This is the last Chatuge Fall Qualifier and you only have to enter 1 Qualifier to be eligible to enter the Chatuge Fall Final Oct 31!
Caz Anderson & Mike Bennett won the 3rd Chatuge Lake Qualifier with 5 bass weighing 12.72 lbs! Great job guys!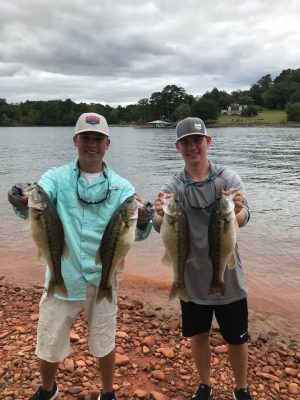 A couple more pics form the Chatuge Lake Qualifier!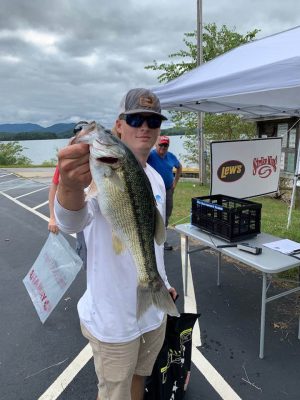 Visit www.ignitebaits.com by tapping on the logo below! When checking out use CATT 15 and earn 15% off your order!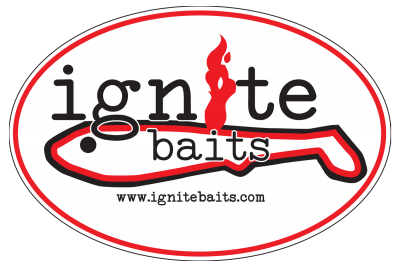 | | | | | |
| --- | --- | --- | --- | --- |
| | BF | Weight | Winnings | Points |
| Caz Anderson – Mike Bennett | 2.89 | 12.72 | $358.00 | 110 |
| Andy Parker – Larry Parker | 3.74 | 12.13 | $252.00 | 109 |
| Michael Bradley – Robert Cope | 0.00 | 9.42 | $175.00 | 108 |
| Jaxon Pace – Austin Griffin | 2.59 | 8.61 | | 107 |
| Travis Hooper – Dusty Williams | 0.00 | 8.36 | | 106 |
| Grayson Cook – Doug Williams | 0.00 | 7.99 | | 105 |
| Kyle Dillon – Stacey West | 0.00 | 1.66 | | 104 |
| Tracy Dulaney – Zach Thompson | 0.00 | 0.00 | | 103 |
| Keith Green – Seth Green | 0.00 | 0.00 | | 103 |
| Josh Stepp – Aaron Jenkins | 0.00 | 0.00 | | 103 |
| Dusty Hensley – Eric hensley | 0.00 | 0.00 | | 103 |
| Total Entrys | | | $880.00 | |
| BONUS $ | | | $175.00 | |
| Total Paid At Ramp | | | $785.00 | |
| 2020 Chatuge Lake Fall Final Fund | | | $220.00 | |
| 2020 CATT Championship/Phantom Fund | | | $0.00 | |
| 2020 Chatuge Lake Final Fund Total | | | $790.00 | |
| 2020 CATT Championship/Phantom Fund Total | | | $4,750.00 | |