Next Cooper River CATT is Oct 24 at Cypress Gardens
Guys we had the Fisheries Biologist with SCDNR weigh and record length of the bass that were brought in to ensure the Cooper River continues to produce fat and healthy bass! Thanks for the fish care! We didn't have a single deceased bass!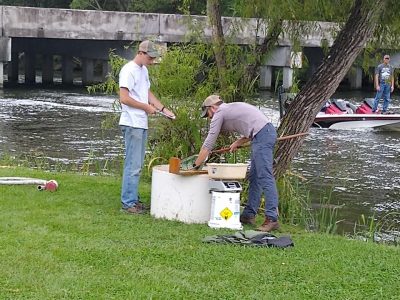 James Fender & Kyle Welch take home $1,055.00 with 5 bass weighing 16.35 lbs! Their bag included the BF of the day at 5.63 lbs!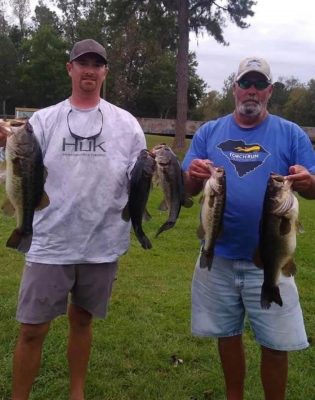 2nd Place went to Jamie Lucarelli & Matt Murphy with a 13.80 lb limit!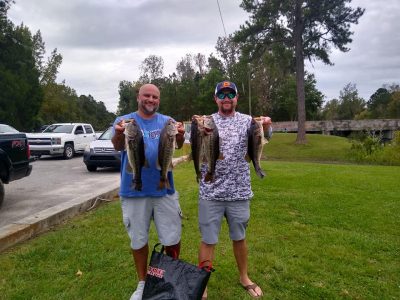 Matt & Charlie Baker finished 3rd with 13.59 lbs!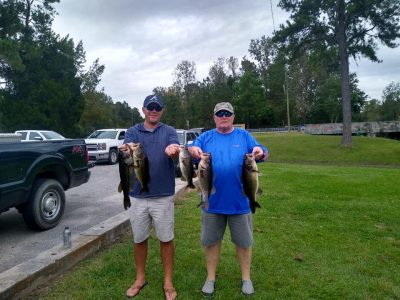 Clay Kolb & Jeff Peratta 4th with 12.85 lbs!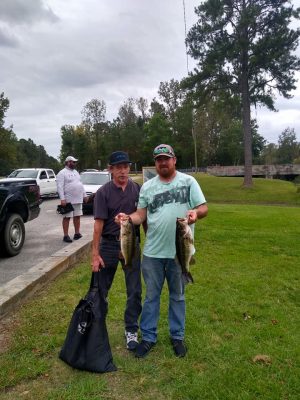 Use PHANTOMCATT15 and earn 15% off your order when you visit the Phantom Outdoors on line store!
Tap the Phantom Decal to get started!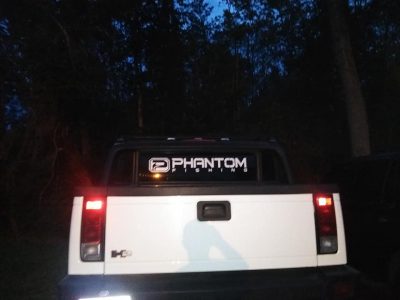 | | | | | |
| --- | --- | --- | --- | --- |
| 26 Teams | BF | Weight | Winnings | Points |
| Kyle Welch James Fender | 5.63 | 16.35 | $1,055.00 | 110 |
| Matt Murphy Jamie Lucarelli | 0.00 | 13.80 | $250.00 | 109 |
| Matt Baker Charlie Baker | 0.00 | 13.59 | $140.00 | 108 |
| Clay Kolb Jeff Peratta | 0.00 | 12.85 | $100.00 | 107 |
| Michael Craven Brian Crosby | 0.00 | 11.89 | $80.00 | 106 |
| James Skelton Tj Bancroft | 0.00 | 10.32 | | 105 |
| John Campbell Grace Campbell | 0.00 | 10.07 | | 104 |
| Andy Rutledge Frank Cantley | 0.00 | 9.64 | | 103 |
| Jeremy Hewitt Chase Todd | 0.00 | 9.44 | | 102 |
| Jared Boles Grayson Boles | 0.00 | 8.90 | | 101 |
| Chad Pennell Todd Smith | 0.00 | 8.82 | | 100 |
| Phil Westberry Luke Westberry | 0.00 | 8.30 | | 99 |
| Brian Morrison | 0.00 | 7.45 | | 98 |
| Gavin Miles | 0.00 | 7.07 | | 97 |
| William Gregory James Roy Jr Robison | 0.00 | 6.42 | | 96 |
| Shawn Hanna Dale Hanna | 0.00 | 5.73 | | 95 |
| Brian Riley Gene Youngs | 0.00 | 5.55 | | 94 |
| Terry Silliman Ronald Young | 0.00 | 5.37 | | 93 |
| Bubba Dennis Randy Gibson | 0.00 | 0.00 | | 92 |
| Jonathan Songer – Cliff Songer | 0.00 | 0.00 | | 92 |
| Devin Yates James Fours | 0.00 | 0.00 | | 92 |
| Cody Wilson Andrew Gonzales | 0.00 | 0.00 | | 92 |
| Darrel Knies | 0.00 | 0.00 | | 92 |
| Justin Craven | 0.00 | 0.00 | | 92 |
| Casey Leach | 0.00 | 0.00 | | 92 |
| Joseph Scott | 0.00 | 0.00 | | 92 |
| Total Entrys | | | $1,300.00 | |
| BONUS $ | | | $425.00 | |
| Total Paid At Ramp | | | $1,625.00 | |
| 2020 Cooper Lake Fall Final Fund | | | $100.00 | |
| 2020 CATT Championship/Phantom Fund | | | $0.00 | |
| 2020 Cooper River Final Fund Total | | | $380.00 | |
| 2020 CATT Championship/Phantom Fund Total | | | $4,870.00 | |