Next Cooper River Fall CATT is Oct 20th at Cypress Gardens!
Get your Phantom Apparel at a discount! Use PHANTOMCATT15 and receive 15% off your next order!
Click on the Phantom logo to get started!

CATT Cooper River 2018 Fall Points
1st Receives Free Entry at Cooper River Fall Final
2nd – #2 Blastoff at Final
3rd – #3 Blastoff at Final
Kyle Welch & Wayne Clifton took the win Saturday with 5 bass weighing 13.96 lbs! Add in the BONUS $ and they took home $795.00!
2nd went to Bubba Dennis & Randy Gibson with 13.90 lbs!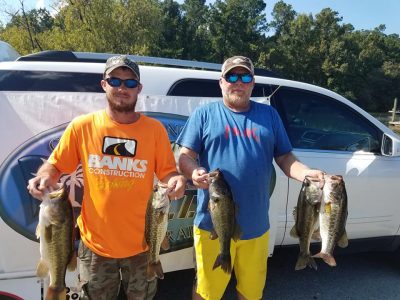 Adam Rodenhouse with the BF at 5.93 lbs!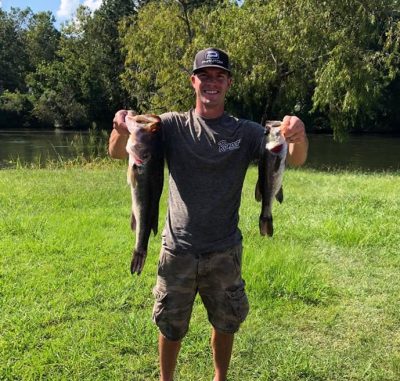 | | | | | |
| --- | --- | --- | --- | --- |
| 23 Teams | BF | WT | $ | PTS |
| Kyle Welch – Wayne Clifton   BONUS $ | 0.00 | 13.96 | $795.00 | 110 |
| Bubba Dennis – Randy Gibson | 0.00 | 13.90 | $230.00 | 109 |
| Bob Letizi – Brian Harper | 0.00 | 13.53 | $120.00 | 108 |
| Adam Rodenhouse   BF | 5.93 | 11.55 | $190.00 | 107 |
| Nigel Goewey – Tom Bancroft | 0.00 | 11.25 | | 106 |
| Joe Giampa – Gene Youngs | 0.00 | 11.06 | | 105 |
| John Campbell – Grace Campbell | 0.00 | 10.75 | | 104 |
| Jason Barrett – Terry Silliman | 0.00 | 10.66 | | 103 |
| Tyler Cunningham – Matt Peterson | 0.00 | 10.34 | | 102 |
| Quinton Jones – Clint Jones | 0.00 | 10.24 | | 101 |
| Matthew Brannon – Matthew Dalton | 0.00 | 10.08 | | 100 |
| Cj Cannington – Matthew McPhearson | 0.00 | 9.83 | | 99 |
| Jonathan Singletary – Anthony Amerson | 0.00 | 9.10 | | 98 |
| Matt Baker – Charlie Baker | 0.00 | 7.42 | | 97 |
| Ryan Romesberg – Brandon Trammell | 0.00 | 7.28 | | 96 |
| Greg Pope – Mark Jackson | 0.00 | 6.58 | | 95 |
| James Roy Jr Robison – William GregoryWilliam | 0.00 | 6.45 | | 94 |
| Andy Rutledge | 0.00 | 5.78 | | 93 |
| Dylan Mcconnell – Dave McConnell | 0.00 | 4.82 | | 92 |
| Jimmy Mccants | 0.00 | 4.43 | | 91 |
| Ward UngerWard | 0.00 | 0.00 | | 90 |
| Jimmie Butler – Chris Perrana | 0.00 | 0.00 | | 90 |
| Robbie Harrelson | 0.00 | 0.00 | | 90 |
| Total Entrys | | | $1,150.00 | |
| BONUS $ | | | $320.00 | |
| Total Paid At Ramp | | | $1,335.00 | |
| Cooper River 2018 Fall Final Fund | | | $125.00 | |
| 2019 CATT Championship Fund | | | $10.00 | |
| Cooper River 2018 Fall Final Fund Total | | | $380.00 | |
| 2019 CATT Championship Fund | | | $1,240.00 | |