Up next on the Cooper River is the 2023 Cooper River Spring Final April 22nd! We have 57 teams eligible to enter!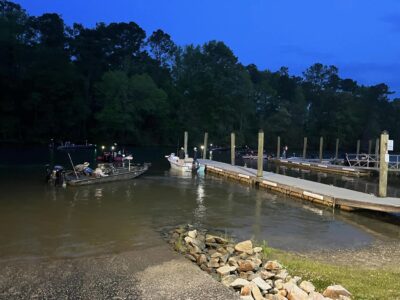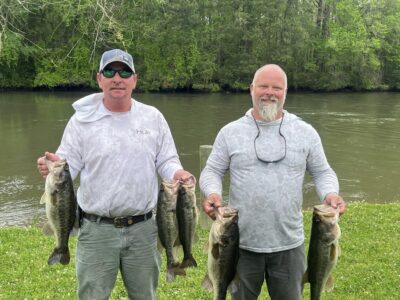 Travis Gatlin & Grant Powell win the Cooper River with 5 bass weighing 20.72 lbs!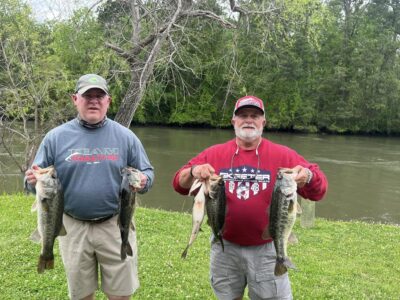 Jeff Parsons & Michael Ard 2nd with 16.23 lbs!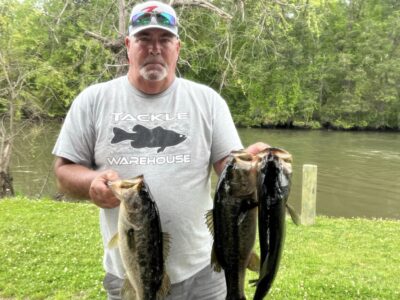 James Fender & Kyle Welch 3rd with 15.15 lbs!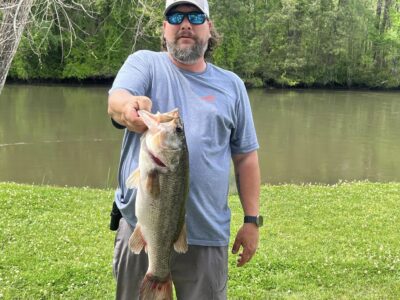 Justin & Michael Craven with the Academy BF at 6.42 lbs! They also win the Cooper River Spring Points and will fish the Final Free!
| | | | | |
| --- | --- | --- | --- | --- |
| Team | BF | Weight | Winnings | Points |
| Travis Gatlin – Grant Powell | 5.53 | 20.72 | $1,000.00 | 110 |
| Michael Ard – Jeff Parsons | 4.56 | 16.23 | $225.00 | 109 |
| James Fender – Kyle Welch | 4.01 | 15.15 | $115.00 | 108 |
| Greg Benton – Scott McLean | 3.78 | 14.30 | $70.00 | 107 |
| Coker Lee – Samuel McCants | 4.83 | 14.05 | | 106 |
| Randall Drew – Ryan Drew | 3.97 | 13.65 | | 105 |
| Brian Surowiec – Walter Cumber | 0.00 | 13.51 | | 104 |
| Winkey Watford – Scottie Mixon | 4.07 | 12.95 | | 103 |
| Justin Craven – Michael Craven | 6.42 | 12.73 | $110.00 | 102 |
| Joseph Giampa | 3.93 | 12.34 | | 101 |
| Zac Wagner – Ryan Bayless | 0.00 | 11.39 | | 100 |
| Jimmy King – David Driggers | 4.55 | 11.20 | | 99 |
| Chad Pennel | 0.00 | 10.80 | | 98 |
| Glenn Varner – Vic Varner | 4.08 | 9.97 | | 97 |
| Randy Gibson Jr – Randy Gibson Sr | 0.00 | 9.69 | | 96 |
| David Kelly – Brad Mathews | 0.00 | 9.43 | | 95 |
| Willie Weatherford – Wyatt Weatherford | 3.07 | 8.92 | | 94 |
| Andrew Kirk – Nick Kirk | 0.00 | 1.87 | | 93 |
| Bubba Dennis | 0.00 | 0.00 | | 92 |
| Jimmy Bihlear – TJ Bancroft | 0.00 | 0.00 | | 92 |
| Johnny Watkins – Dylan Mimms | 0.00 | 0.00 | | 92 |
| Todd Bunch | 0.00 | 0.00 | | 92 |
| Total Entrys | | | $1,100.00 | |
| BONUS $ | | | $550.00 | |
| Total Paid At Ramp | | | $1,520.00 | |
| Cooper River 2023 Spring Final Fund | | | $105.00 | |
| 2023 CATT Championship Fund | | | $25.00 | |
| Cooper River 2023 Spring Final Fund Total | | | $630.00 | |