Next up on the Cooper River is the 2nd Spring Qualifier Feb 18th at Cypress Gardens!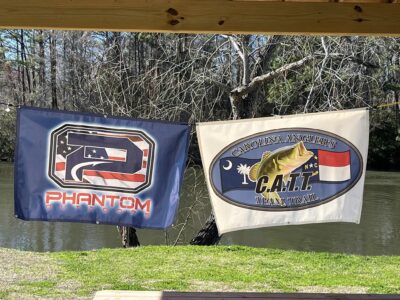 The 2023 Phantom Outdoors Open is March 25th at Cypress Gardens! NO MEMBERSHIP! $5,000 1st Place (Minimum 5o Boats entered)
Tap on this link for more info!
2023 Phantom Outdoors Open Series – Carolina Anglers Team Trail (cattteamtrail.com)
We had 33 teams enter the 1st 2023 Cooper River CATT Spring Qualifier! Come join us at the next one!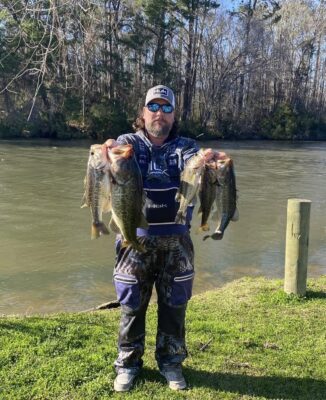 Justin Craven weighed in 5 bass at 15.19 lbs good enough for 1st Place and $1,125.00!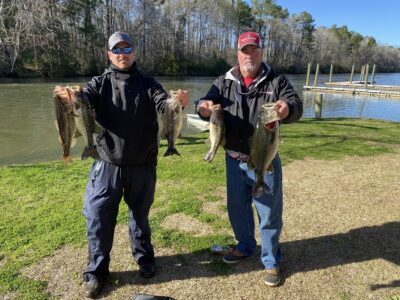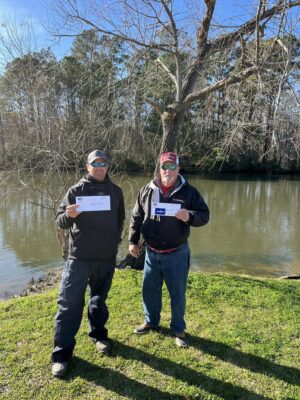 James Fender & Kyle Welch claimed 2nd with 14.75 lbs and weighed the BF at 7.47 lbs! Also they earned a $25 Academy Gift Card!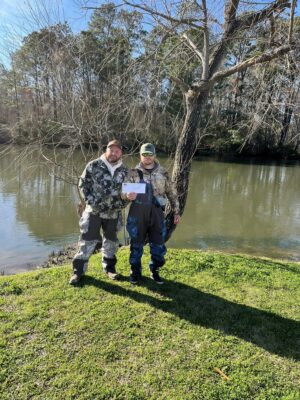 Randal & Ryan Drew finished 3rd with 14.69 lbs!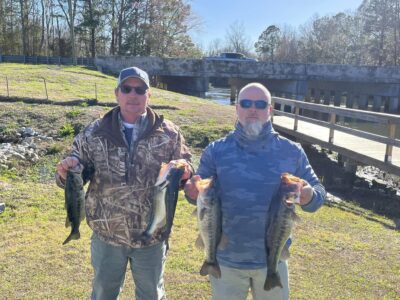 Travis Gatlin & Grant Powell claimed 4th with 13.93 lbs!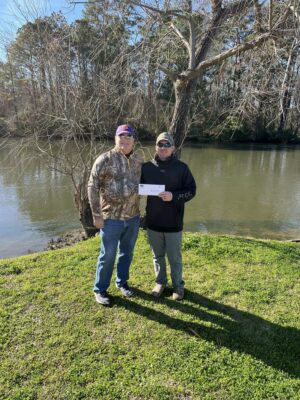 Randy Gibson Jr – Randy Gibson Sr 5th 11.96 lbs!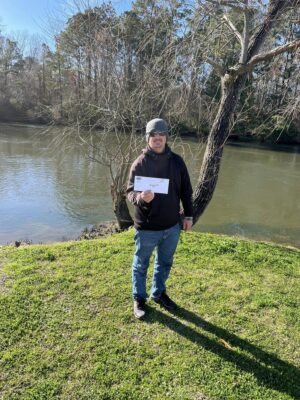 Jonathan Brindle – Justin Harvey 6th 11.54 lbs!
| | | | | |
| --- | --- | --- | --- | --- |
| Team | BF | Weight | Winnings | Points |
| Justin Craven | 7.00 | 15.19 | $1,125.00 | 110 |
| James Fender – Kyle Welch | 7.47 | 14.75 | $455.00 | 109 |
| Randal Drew – Ryan Drew | 5.23 | 14.69 | $185.00 | 108 |
| Travis Gatlin – Grant Powell | 5.06 | 13.93 | $140.00 | 107 |
| Randy Gibson Jr – Randy Gibson Sr | 3.83 | 11.96 | $105.00 | 106 |
| Jonathan Brindle – Justin Harvey | 0.00 | 11.54 | $80.00 | 105 |
| Bubba Dennis | 5.49 | 11.41 | | 104 |
| Jared Boles – John Campbell | 3.45 | 11.40 | | 103 |
| Michael Ard – Jeff Parsons | 0.00 | 11.37 | | 102 |
| Matt Baker – Andrew Baker | 3.51 | 11.36 | | 101 |
| Michael DiBello – Edward Punchak | 5.97 | 11.35 | | 100 |
| Wendell Lampkin – Jayceon Lampkin | 2.97 | 11.09 | | 99 |
| Johnny Brinson – Jay Ayers | 0.00 | 9.40 | | 98 |
| Jimmy Bihlear – TJ Bancroft | 2.34 | 9.17 | | 97 |
| Billy Fanning – Zac Wagner | 0.00 | 8.24 | | 96 |
| Jason Cribb – Johnny Cribb | 3.01 | 8.19 | | 95 |
| Jimmy King – Todd Thompson | 0.00 | 7.80 | | 94 |
| David Kelly – Brad Mathews | 0.00 | 7.52 | | 93 |
| James Robinson Jr | 2.77 | 7.39 | | 92 |
| Shawn Benton – Logan Benton | 0.00 | 6.61 | | 91 |
| Dale Lovelace | 0.00 | 6.51 | | 90 |
| Brian Surowiec – Walter Cumbee | 0.00 | 6.46 | | 89 |
| CJ Carrington – Austin Heider | 0.00 | 6.02 | | 88 |
| Dale Hanna – Shawn Hanna | 3.36 | 5.98 | | 87 |
| David Driggers | 3.67 | 5.41 | | 86 |
| Willie Weatherford – Wyatt Weatherford | 0.00 | 4.39 | | 85 |
| Marion Humphrey – Luke Russell | 0.00 | 2.36 | | 84 |
| Gabriel Pearson – Lee Thomas | 0.00 | 2.29 | | 83 |
| Michel Craven – Brian Crosby | 0.00 | 0.00 | | 73 |
| Tripp Meland – Mike Barone | 0.00 | 0.00 | | 73 |
| James Skelton | 0.00 | 0.00 | | 73 |
| John Ford Jr – John Ford Sr | 0.00 | 0.00 | | 73 |
| Simie Wrenn | 0.00 | 0.00 | | 73 |
| Total Entrys | | | $1,650.00 | |
| BONUS $ | | | $625.00 | |
| Total Paid At Ramp | | | $2,090.00 | |
| Cooper River 2023 Spring Final Fund | | | $155.00 | |
| 2023 CATT Championship Fund | | | $30.00 | |
| Cooper River 2023 Spring Final Fund Total | | | $155.00 | |