We're off to a great start down on the Cooper River with 33 teams entering the 1st 2022 Spring Qualifier! Next Cooper River Qualifier is Feb 26th at Cypress Gardens!
Mark your calendar! Feb 19th will be the Phantom Outdoors Invitational at Cypress Gardens! $5,000 1st Place! Go to Divisions then Phantom Outdoors Invitational Series for more info! Tap on the Phantom logo to start shopping!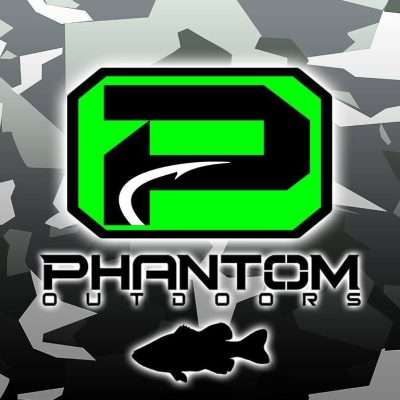 Jonathan Brindel & Justin Harvey took 1st Place with 5 bass weighing 17.30 lbs! They took home the BONUS $ PLUS some Phoenix First Flight cash for a total of $1,650.00!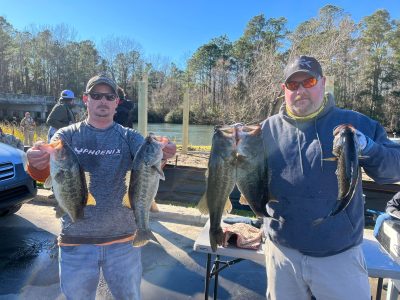 Matt Baker & Andrew Baker claimed 3rd with 16.98 lbs!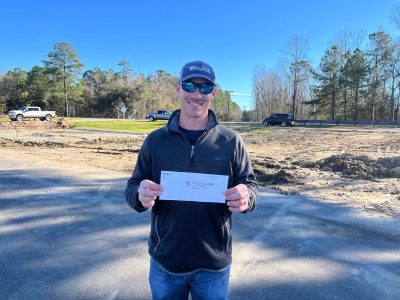 | | | | | |
| --- | --- | --- | --- | --- |
| 33 Teams | BF | Weight | Winnings | Points |
| Jonathan Brindel – Justin Harvey | 0.00 | 17.30 | $1,650.00 | 110 |
| Matt Baker – Andrew Baker | 0.00 | 16.98 | $290.00 | 109 |
| Michael Dibelo – Edward Punchak | 0.00 | 16.64 | $185.00 | 108 |
| Andrew Vern – Ron Cannon | 0.00 | 14.59 | $140.00 | 107 |
| Tripp Meland | 5.28 | 14.37 | $270.00 | 106 |
| Randall – Drew Ryan Drew | 0.00 | 14.04 | $80.00 | 105 |
| James Fender – Kyle Welch | 0.00 | 13.68 | | 104 |
| Michael Craven – Justin Craven | 0.00 | 13.23 | | 103 |
| Gary Pope – Mark Johnson | 0.00 | 12.39 | | 102 |
| David Driggers – Darrell Glenn | 0.00 | 12.34 | | 101 |
| John Campbell | 0.00 | 12.13 | | 100 |
| Bubba Dennis – Jay Ayers | 0.00 | 11.07 | | 99 |
| Randy Gibson – Jeremy Hernandez | 0.00 | 10.53 | | 98 |
| Brian Surcwiec – Walt Cumbie | 0.00 | 10.43 | | 97 |
| Eric Glenn – Taylor Bond | 0.00 | 10.18 | | 96 |
| Wayne Clifton – Micah Bennett | 0.00 | 9.71 | | 95 |
| Landy Filyaw Jr. – Chris Weaver | 0.00 | 8.40 | | 94 |
| Jimmy Bihlear – TJ Bancroft | 0.00 | 8.24 | | 93 |
| Travis Gatlin – Grant Powell | 0.00 | 8.17 | | 92 |
| Paul Pagnato – Steve Robinson | 0.00 | 7.84 | | 91 |
| Willie Weatherford  -Wyatt Weatherford | 0.00 | 7.39 | | 90 |
| Billy Willis – David Wood | 0.00 | 7.19 | | 89 |
| Dave McConnell – Dylan McConnell | 0.00 | 5.96 | | 88 |
| Johnny Brinson – Randall Litchfield | 0.00 | 5.09 | | 87 |
| Dale Hanna – Shawn Hanna | 0.00 | 4.91 | | 86 |
| Roger Dennis | 0.00 | 4.68 | | 85 |
| Wendell Lampkin | 0.00 | 2.60 | | 84 |
| Travis Osborn – Chris Hall | 0.00 | 0.00 | | 74 |
| Elvin Kennedy | 0.00 | 0.00 | | 74 |
| Kevin Prosser | 0.00 | 0.00 | | 74 |
| Bennett Lawshe – George Gore | 0.00 | 0.00 | | 74 |
| Joseph Giampa | 0.00 | 0.00 | | 74 |
| James Roy Robison – Jr William Gregory | 0.00 | 0.00 | | 74 |
| Total Entrys | | | $1,650.00 | |
| BONUS $ | | | $650.00 | |
| Total Paid At Ramp | | | $2,615.00 | |
| Cooper River 2022 Spring Final Fund | | | $165.00 | |
| 2022 CATT Championship Fund | | | $20.00 | |
| Cooper River 2022 Spring Final Fund Total | | | $165.00 | |