Next Cooper River CATT is Mar 21 at Cypress Gardens! Keep in mind guys the entry fee for the Cooper River is only $50!
To view the Cooper River Points go to the Cooper River Division Page and scroll down to the bottom!
Use PHANTOMCATT15 at check out and receive 15% off at check out! Click on the Phantom logo!
Kyle Welch & John Campbell weighed in 17.23 lbs good enough to top the 21 boat field and taker home $980.00! They also weighed in the BF at 6.08 lbs!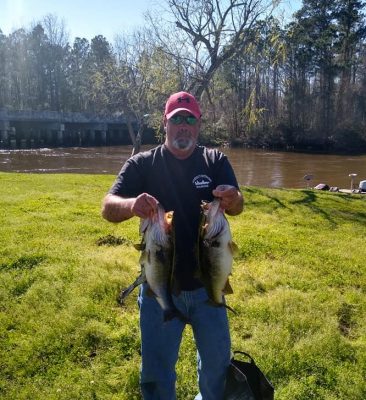 2nd Place Louie Lewis & Buddy Robertson with 13.59 lbs.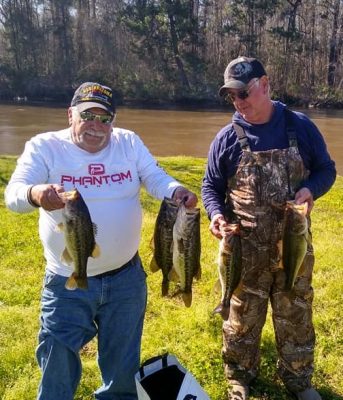 Matt & Andrew Baker 3rd with 12.50 lbs!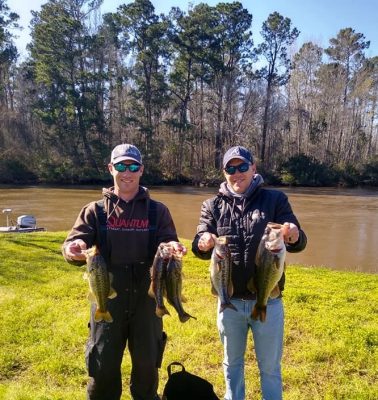 Will Thompson finished 4th with 12.43 lbs!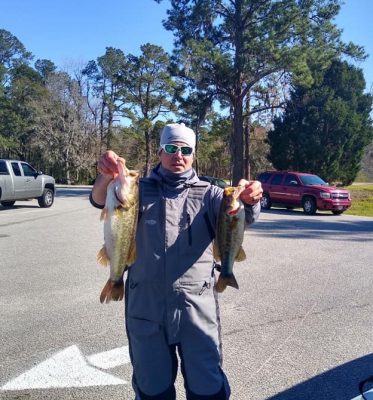 A fat Cooper River Largemouth!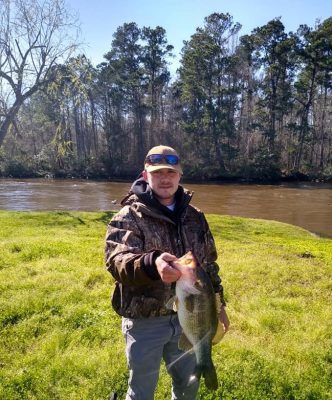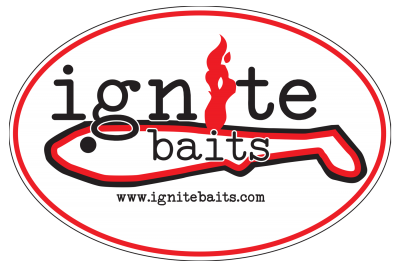 | | | | | |
| --- | --- | --- | --- | --- |
| 21 Team | BF | Weight | Winnings | Points |
| Kyle Welch – John Campbell | 6.08 | 17.23 | $980.00 | 110 |
| Louie Lewis – Buddy Robertson | 0.00 | 13.59 | $220.00 | 109 |
| Matt Baker – Andrew Baker | 0.00 | 12.50 | $110.00 | 108 |
| Will Thompson | 0.00 | 12.43 | $65.00 | 107 |
| Travis Gatlin Grant Powell | 0.00 | 9.42 | | 106 |
| Randall Drew Ryan Drew | 0.00 | 9.21 | | 105 |
| John Roof Chris Drennon | 0.00 | 9.06 | | 104 |
| Griffin Crane Tom Siwarski | 0.00 | 7.93 | | 103 |
| Bubba Dennis Bucky Clarke | 0.00 | 6.38 | | 102 |
| John Ford Sr. John Ford Jr. | 0.00 | 4.05 | | 101 |
| Cody Wilson Mike Smigel | 0.00 | 3.10 | | 100 |
| Eddie Punchak Michael Dibello | 0.00 | 3.06 | | 99 |
| Terry Silliman Arron Toups | 0.00 | 2.96 | | 98 |
| Jimmy McCants Kevin Lambert | 0.00 | 2.73 | | 97 |
| Casey Leach Charlene Leach | 0.00 | 2.57 | | 96 |
| Wendell Lampkin | 0.00 | 1.33 | | 95 |
| Johnny Brinson James White | 0.00 | 1.32 | | 94 |
| Randy Gibson Jeremy Hernandez | 0.00 | 0.00 | | 93 |
| Ronald Young Brian McClung | 0.00 | 0.00 | | 93 |
| Scott Perrine Brian Nordyke | 0.00 | 0.00 | | 93 |
| Van Tuberville Justin Whitten | 0.00 | 0.00 | | 93 |
| Total Entrys | | | $1,050.00 | |
| BONUS $ | | | $450.00 | |
| Total Paid At Ramp | | | $1,375.00 | |
| Cooper River 2020 Spring Final Fund | | | $115.00 | |
| 2020 CATT Championship Fund | | | $10.00 | |
| Cooper River 2020 Spring Final Total | | | $265.00 | |
| 2020 CATT Championship Fund | | | $2,720.00 | |