Next Cooper River CATT is November 9th!
Kyle Welch & Wayne Clifton take 1st place and $775.00 with 15.49 lbs!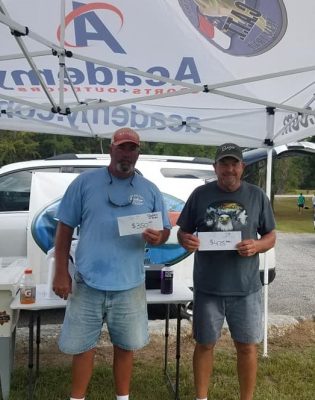 John Roof & Chris Drennon take 2nd with 13.41 lbs!  BF 4.82 lbs!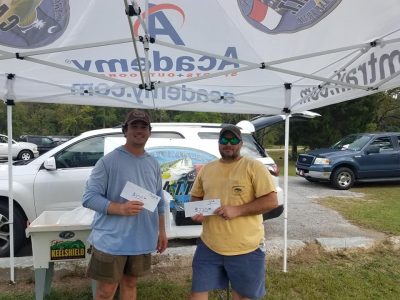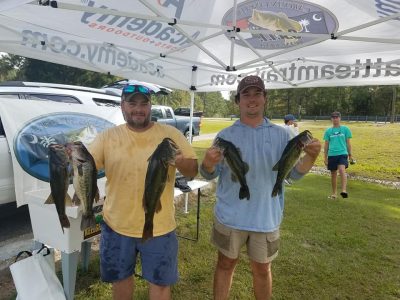 Darryl Knies finished 3rd with 11.94 lbs!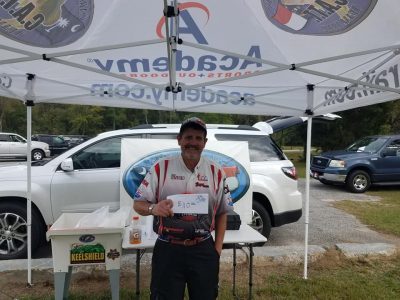 4th went to Grace & John Campbell with 10.59 lbs!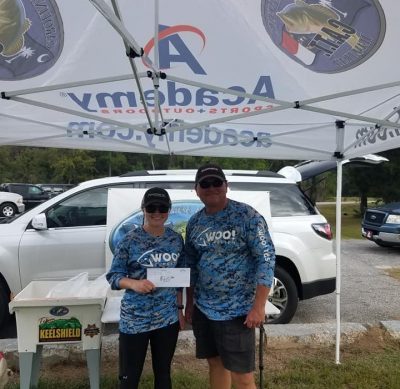 | | | | | |
| --- | --- | --- | --- | --- |
| 21 Teams | BF | Weight | Winnings | Points |
| Kyle Welch Wayne Clifton | 0.00 | 15.49 | $775.00 | 110 |
| John Roof Chris Drennon | 4.82 | 13.41 | $325.00 | 109 |
| Darryl Knies | 0.00 | 11.94 | $110.00 | 108 |
| John Campbell Grace Campbell | 0.00 | 10.59 | $65.00 | 107 |
| Scott Perrine John Law | 0.00 | 10.24 | | 106 |
| Matt Baker Andrew Baker | 0.00 | 9.71 | | 105 |
| Samuel Grimsley Timmy Eller | 0.00 | 9.68 | | 104 |
| Michael Craven Justin Craven | 0.00 | 8.99 | | 103 |
| Gene Youngs Brian Riley | 0.00 | 8.88 | | 102 |
| Elvis Black Brian Crosby | 0.00 | 6.96 | | 101 |
| Casey Leach Charlene Leach | 0.00 | 6.20 | | 100 |
| Eric Dzlamnski JR Harrison | 0.00 | 6.10 | | 99 |
| Dale Lovelace | 0.00 | 5.33 | | 98 |
| Freddie Gamble LaTonya Blanding | 0.00 | 4.87 | | 97 |
| Derrick Nixon | 0.00 | 3.27 | | 96 |
| Henry Mueller | 0.00 | 2.79 | | 95 |
| Jody Scott Gabriel Pearson | 0.00 | 0.00 | | 94 |
| James Bailey Jonathan Bailey | 0.00 | 0.00 | | 94 |
| Randy Gibson Jamie Gibson | 0.00 | 0.00 | | 94 |
| Fred Cruise | 0.00 | 0.00 | | 94 |
| James Eves Jason Riley | 0.00 | 0.00 | | 94 |
| Total Entrys | | | $1,050.00 | |
| BONUS $ | | | $350.00 | |
| Total Paid At Ramp | | | $1,275.00 | |
| Cooper River 2019 Fall Final Fund | | | $115.00 | |
| 2020 CATT Championship/Phantom Fund | | | $10.00 | |
| Cooper River 2019 Fall Final Fund Total | | | $415.00 | |
| 2020 CATT Championship/Phantom Fund | | | $1,300.00 | |