**Remember guys you have to enter 3 CATT Qualifiers to be able to enter the June 2-3 CATT Championship on Kerr. $10,000 1st Place! You can make your 3 by having fished any FALL 2017 CATT Trails and by fishing any SPRING CATT Trails—the 3 don't have to be in the same Division!
You only have to enter 1 East Qualifier to be eligible to enter the East Final!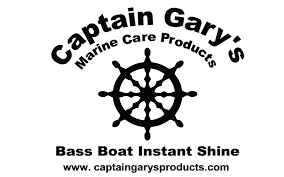 We're gaining teams with each Qualifier at the East CATT Trail! Tell your fishing buddies to get on board! In the future this is going to be one of the biggest CATT Trails…I guarantee it! Our next East Qualifier is May 19th at Water St. Lighthouse Landing!
Max & Monica Altman took the win this past Saturday with 5 bass weighing 21.27 lbs! They added the 1st BF at 6.15 lbs and took home the BONUS $! All total Max & Monica took home a total of $996.00! Great job!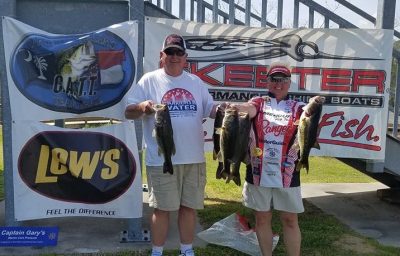 2nd went to Larry Thomas & Gerald Elks with a limit weighing 20.34 lbs! They weighed the 2nd BF at 6.04 lbs. Larry & Gerald took home $374.00 plus an Academy Gift Card from Academy Sports!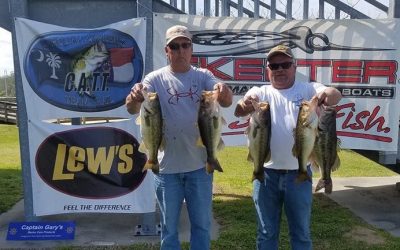 Larry & Gerald with their catch!
| | | | | |
| --- | --- | --- | --- | --- |
|  14 Teams | Big | Total | Total |   |
| Team | Fish | Weight | Winnings | Points |
| Max & Monica Altman   1st BF & BONUS $ | 6.15 | 21.27 | $996.00 | 110 |
| Larry Thomas – Gerald Elks    2nd BF | 6.04 | 20.34 | $374.00 | 109 |
| Marshal Parrick – Paul Delos Santos | 5.44 | 16.02 | | 108 |
| Steve Vann – Richard Lewis | 5.70 | 15.67 | | 107 |
| James Ormond – Danny Flynn | 0.00 | 14.47 | | 106 |
| Charles Weatherbee – Jason Simpson | 5.41 | 14.40 | | 105 |
| Mike Ellis – Mark Faircloth | 4.59 | 13.78 | | 104 |
| Andrew Skinner – Thomas Dew | 4.83 | 13.26 | | 103 |
| Joe Varnell | 4.93 | 12.33 | | 102 |
| Greg Johnson – Jeff Galloway | 3.70 | 12.16 | | 101 |
| Greg Creech – Chris McDuffie | 4.47 | 9.85 | | 100 |
| Allen Hawkins – Hank Purvis | 4.49 | 7.31 | | 99 |
| Cody Mathews – Marty Mathews | 0.00 | 0.00 | | 98 |
| Larry Gunn – Al Caldwell | 0.00 | 0.00 | | 98 |
| Total Entrys |   |   | $1,560.00 | |
| BONUS $ |   |   | $240.00 | |
| Total Paid At Ramp |   |   | $1,370.00 | |
| East 2018 Final Fund |   |   | $380.00 | |
| 2018 CATT Championship Fund |   |   | $50.00 | |
|   |   |   |   | |
| 2018 East Final Fund Total |   |   | $665.00 | |
| 2018  CATT Championship Fund Total |   |   | $4,025.00 | |