We're growing on the Roanoke! New teams are entering each Qualifier! Remember you only have to enter 1 East Qualifier to be eligible to enter the East Final! The next and last East 2018 Qualifier is July 23rd at Water St Lighthouse landing! This is a double point event!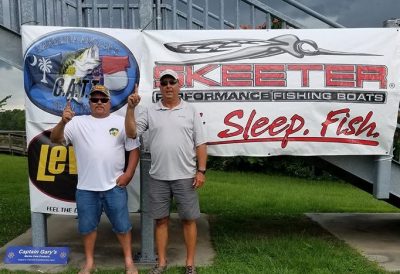 Gerald Elks & Larry Thomas take the win with 5 bass weighing 19.57 lbs! Add in the BONUS $ and they took home $1,275.00!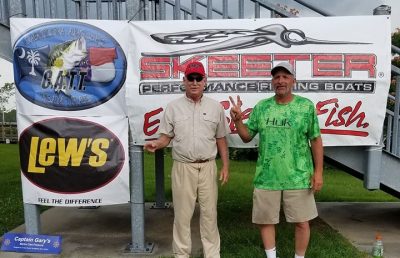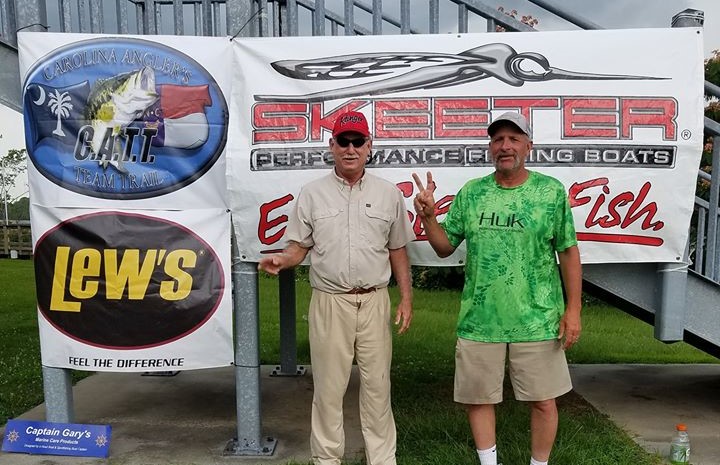 Jim Hopkins & Dennis Boykin 2nd Place!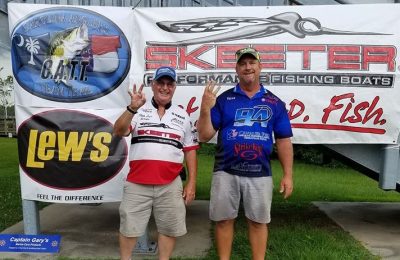 Richard Lewis & Steve Vann 3rd!
| | | | | |
| --- | --- | --- | --- | --- |
| | Big | Total | Total | |
| 19 Teams | Fish | Weight | Winnings | Points |
| Larry Thomas – Gerald Elks     BONUS $ | 6.69 | 19.57 | $1,275.00 | 110 |
| Jim Hopkins – Dennis Boykin   1st BF | 7.47 | 19.22 | $507.00 | 109 |
| Steve Vann – Richard Lewis   2nd BF | 7.51 | 18.06 | $333.00 | 108 |
| Andrew Skinner – Thomas Dew | 5.83 | 17.47 | | 107 |
| Daniel Wood – Donnie Wood | 4.63 | 15.25 | | 106 |
| Jonathan & Nathan Canady | 3.85 | 14.59 | | 105 |
| Jesse Stanley – Rex Watson | 4.55 | 14.38 | | 104 |
| James Ormond – Danny Flynn | 0.00 | 13.52 | | 103 |
| Charles Weatherby – Michael Hanon | 4.32 | 13.30 | | 102 |
| JA Williford – Justin Chamblee | 4.68 | 12.33 | | 101 |
| Zeb West – John Holland | 0.00 | 10.21 | | 100 |
| Marshal Parrick – Paul Delos Santos | 0.00 | 7.30 | | 99 |
| Greg Creech – Chris McDuffie | 0.00 | 7.26 | | 98 |
| Mike Ellis – Mark Faircloth | 0.00 | 0.00 | | 97 |
| Walt Goff – Phillip Gibson | 0.00 | 0.00 | | 97 |
| Brandon Hendricks – Kenny Miller | 0.00 | 0.00 | | 97 |
| Joe Varnell | 0.00 | 0.00 | | 97 |
| John Hook & Murray | 0.00 | 0.00 | | 97 |
| Cody Mathews – Marty Mathews | 0.00 | 0.00 | | 97 |
| Total Entrys | | | $2,160.00 | |
| BONUS $ | | | $300.00 | |
| Total Paid At Ramp | | | $2,115.00 | |
| East 2018 Final Fund | | | $295.00 | |
| 2019 CATT Championship Fund | | | $50.00 | |
| | | | | |
| 2018 East Final Fund Total | | | $1,350.00 | |
| 2019  CATT Championship Fund Total | | | $425.00 | |