Next and Last 2023 CATT East Qualifier on the Roanoke River is June 10th!
We are a few weeks away from the 2023 CATT Academy Championship on Kerr Lake May 20-21! $10,000 GUARANTEED to 1st Place but your winnings can be a lot more! 2020 Winners took home $24,000.00! 2021 Winners took home $17,00.00! 2022 Winners took home $29,000.00! Tap on the link to view details!
2023 CATT Academy Championship – Carolina Anglers Team Trail (cattteamtrail.com)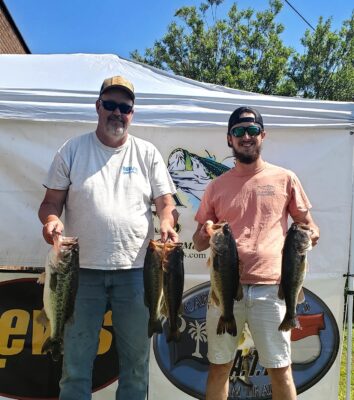 1st Bruce Dail and Bruce Dail III 21.67 lbs. $550 and $385 side pot.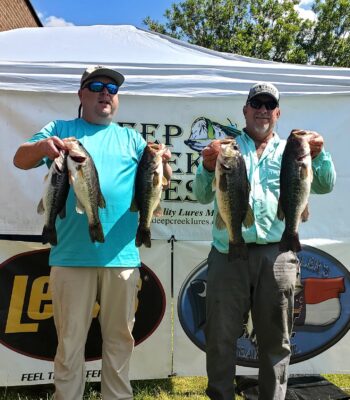 2nd Steve Vann and Dean Thompson 17.94 lbs. $350 and $165 side pot.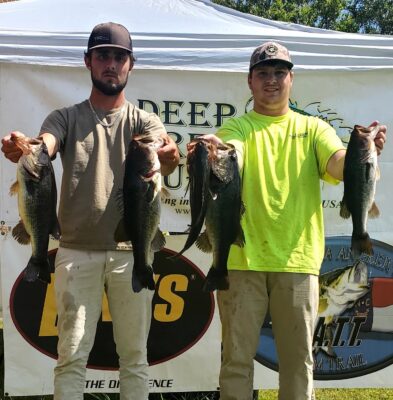 3rd Austin Hughes and Holden Norcott 16.90 lbs. $225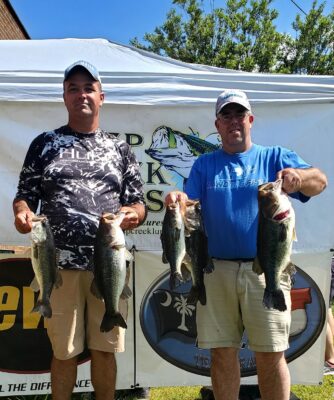 4th Danny Flynn and Brad Elks 16.62 lbs. $125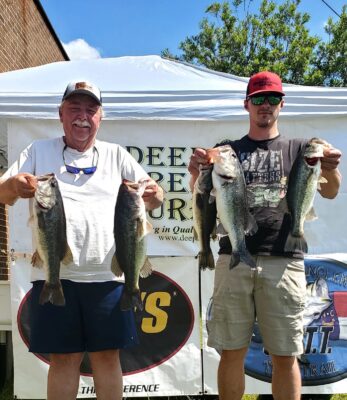 5th Dean Jones and Travis Mewborn 16.54 lbs. $100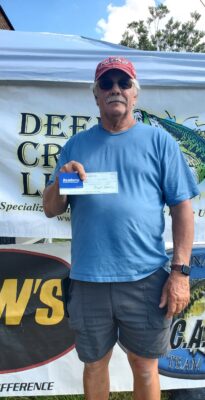 1st Big Fish Donald Luther and Mike Kannon 7.24 lbs $189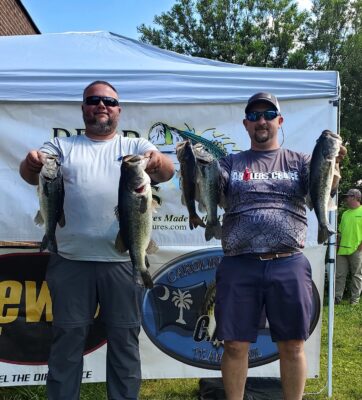 2nd Big Fish Brandon Hendricks and Kenny Miller 6.93 lbs $81
| | | | | |
| --- | --- | --- | --- | --- |
| Team | BF | Weight | Winnings | Points |
| Bruce Dail – Bruce Dail III | 5.74 | 21.67 | $935.00 | 110 |
| Steve Vann – Skippy Lewis | 5.32 | 17.04 | $515.00 | 109 |
| Austin Hughs – Holton Norcraft | 0.00 | 16.90 | $225.00 | 108 |
| Danny Flynn – Brad Elks | 5.06 | 16.62 | $125.00 | 107 |
| Dean Jones – Travis Mewborn | 4.65 | 16.54 | $100.00 | 106 |
| Brandon Hendricks – Kenny Miller | 6.93 | 15.80 | $81.00 | 105 |
| Michael Williams – Kevin Ross | 0.00 | 15.35 | | 104 |
| Donald Luther – Mike Kannan | 7.24 | 14.83 | $189.00 | 103 |
| Dennis Boykin – Jim Hopkins | 4.95 | 14.47 | | 102 |
| Brandon Johnson – Eugene Foushee | 0.00 | 12.66 | | 101 |
| Larry Thomas – Will James | 0.00 | 12.54 | | 100 |
| Wayne Stallings – Zeb West | 5.17 | 12.47 | | 99 |
| Keith Johnson – Corey Herndon | 0.00 | 11.16 | | 98 |
| Brian Haddock – James Ormond | 0.00 | 11.09 | | 97 |
| Tracey King – Jackson King | 3.60 | 10.72 | | 96 |
| Ryan Harris | 4.26 | 10.53 | | 95 |
| Jody Sykes – Shawn Hicken | 4.05 | 10.08 | | 94 |
| Jeremy Snow – Woody Inman | 0.00 | 10.03 | | 93 |
| Nathan Brown – Eddie Fisher | 3.00 | 9.96 | | 92 |
| John Clark – Marcus Smith | 0.00 | 9.32 | | 91 |
| Wayne Harris – Kenny Simpson | 0.00 | 8.99 | | 90 |
| DR Thornton – Jerry Bragg | 0.00 | 0.00 | | 80 |
| Nathaniel Lucas – Daniel Wood | 0.00 | 0.00 | | 80 |
| Stacey Light | 0.00 | 0.00 | | 80 |
| Daryl Peele – Steve Bishop | 0.00 | 0.00 | | 80 |
| Matt Oakley | 0.00 | 0.00 | | 80 |
| David Hackney – Wilson Johnson | 0.00 | 0.00 | | 80 |
| Total Entrys | | | $2,160.00 | |
| BONUS $ | | | $550.00 | |
| Total Paid At Ramp | | | $2,170.00 | |
| CATT | | | $50.00 | |
| East 2023 Spring Final Fund | | | $440.00 | |
| 2023 CATT Championship Fund | | | $50.00 | |
| 2023 East Spring  Final Fund Total | | | $1,250.00 | |