Next up is the Fall Final for the East CATT Trail December 3rd! We have 53 eligible to enter! Check the East points list by tapping on the East Division page and scrolling all the way down! 1st Place at the East Fall Final takes home a minimum of $2,000.00!
Land Weaver & Rob Weaver win the East Fall Points and will receive FREE entry at the Final PLUS $100.00! Also Blast Off Position #1!

Travis Badgett – Chris Turner win the Roanoke River Fall Qualifier with 5 bass weighing 16.29 lbs! They also weighed in the BF at 7.38 lbs!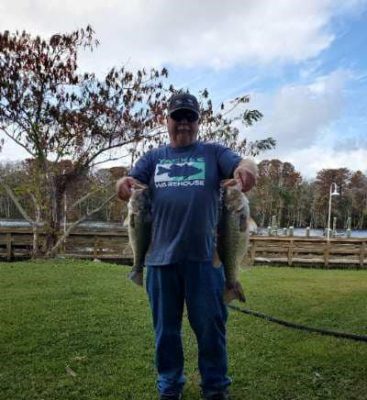 Bobby Clark & Tommy Hughes were 2nd with 14.20 lbs! 2nd BF at 6.02 lbs!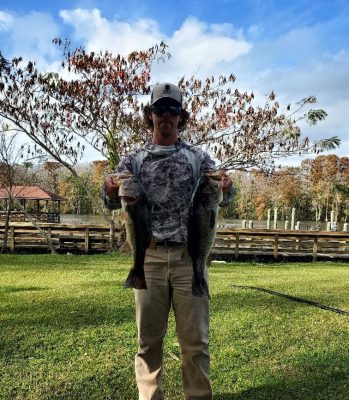 Kevin & Tyler Jones 3rd with 13.91 lbs!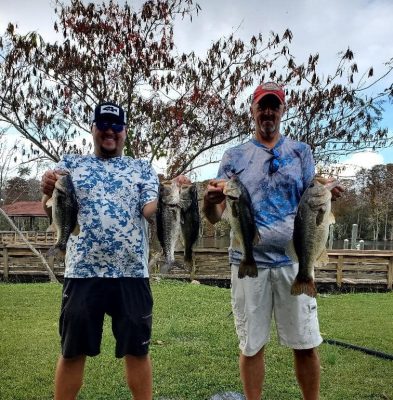 Brandon Johnson & Wilson Johnson 4th Place 13.47 lbs!
| | | | | |
| --- | --- | --- | --- | --- |
| Team | BF | Weight | Winnings | Points |
| Travis Badgett – Chris Turner | 7.38 | 16.29 | $1,068.00 | 110 |
| Bobby Clark – Tommy Hughes | 6.02 | 14.20 | $552.00 | 109 |
| Kevin Jones – Tyler Jones | 0.00 | 13.91 | $210.00 | 108 |
| Brandon Johnson – Wilson Johnson | 0.00 | 13.47 | $110.00 | 107 |
| Danny Flynn – Brad Elks | 0.00 | 12.62 | $100.00 | 106 |
| Jason Pittman – Braxton Bridges | 4.13 | 12.52 | | 105 |
| Jeff Stoop – Mike Hinson | 3.95 | 11.08 | | 104 |
| Eric Robinson – Bailey Ward | 0.00 | 10.97 | | 103 |
| Wayne Harris – Kenny Simpson | 5.27 | 10.66 | | 102 |
| Larry Thomas – Will James | 3.88 | 10.44 | | 101 |
| Ronnie Britt – Jim Britt | 0.00 | 10.29 | | 100 |
| Wayne Stalling – Zeb West | 0.00 | 9.76 | | 99 |
| Jason Robinson – Francis  Drappor | 0.00 | 9.54 | | 98 |
| Greg Creech – Chris McDuffie | 0.00 | 8.88 | | 97 |
| Grey Pardue – Robert Barrett | 4.74 | 8.84 | | 96 |
| Rip Bass | 7.38 | 8.04 | | 95 |
| Don Luther – Mike Kannan | 3.99 | 8.02 | | 94 |
| Kevin Bridges – Mark Simpson | 0.00 | 4.76 | | 93 |
| Land Weaver – Rob Weaver | 0.00 | 3.84 | | 92 |
| Tracey King – Jackson King | 3.11 | 3.11 | | 91 |
| Richard Griswold – Tim Fallon | 0.00 | 0.00 | | 81 |
| Joey Scott – Michael Scott | 4.83 | 0.00 | | 81 |
| John Clark – John Clark | 0.00 | 0.00 | | 81 |
| Russell Gammons | 0.00 | 0.00 | | 81 |
| Joe Sholar – Ray Hunter | 0.00 | 0.00 | | 81 |
| Total Entrys | | | $2,000.00 | |
| BONUS $ | | | $480.00 | |
| Total Paid At Ramp | | | $2,040.00 | |
| East 2022 Fall Final Fund | | | $365.00 | |
| 2022 CATT Championship Fund | | | $50.00 | |
| East Fall Point Champs Fund | | | $100.00 | |
| 2022 East Final Fund Total | | | $1,400.00 | |