Next East CATT Qualifier is at the Roanoke River October 16th launching from the Water Street Lighthouse Ramp!
Houston Cash & Chase Davis claimed 1st Place with 5 bass weighing 15.20 lbs! They also weighed in the 2nd BF at 4.76 lbs plus they earned the Bonus $! They took home $846.00!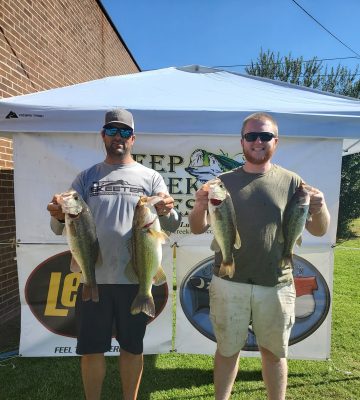 2nd Place went to David Grantham & Tony Clark with 14.79 lbs and they weighed in the BF at 5.98 lbs!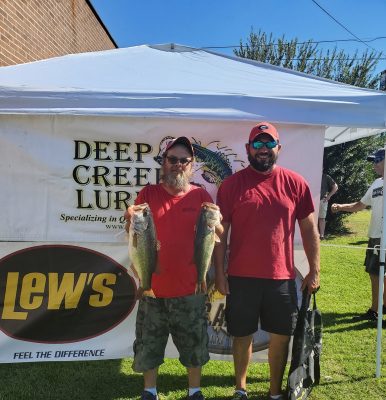 Team
BF
Weight
Winnings
Points
Houston Cash – Chase Davis
4.76
15.20
$846.00
110
David Grantham – Tony Clark
5.98
14.79
$329.00
109
David Price – Tracey King
3.20
11.56
$100.00
108
Mike James – Luke James
0.00
11.49
107
Don Luther – Mike Kennon
3.43
11.28
106
Larry Thomas – Will James
0.00
11.22
105
Reed Samples
0.00
11.15
104
Zeb West – Wayne Stallings
0.00
11.13
103
Bobby Clark – Tommy Hughes
0.00
10.97
102
Michael Williams – Kevin Ross
0.00
10.97
101
Clayton Boyette
0.00
8.42
100
Mike White – Danna Moore
3.60
8.30
99
Jim Dick – Greg Dick
0.00
5.88
98
Steve Bishop
0.00
5.51
97
Matt Oakley
4.23
5.45
96
Chris Beecham – Manny Salmon
0.00
0.00
86
Chris McDuffie – Greg Creech
0.00
0.00
86
Total Entrys
$1,360.00
BONUS $
$300.00
Total Paid At Ramp
$1,275.00
East 2021 Fall Final Fund
$285.00
2022 CATT Championship Fund
$50.00
2021 East Fall Final Fund Total
$565.00
2022 CATT Championship Fund Total
$0.00