Get your Phantom Apparel at a discount! Use PHANTOMCATT15 and receive 15% off your next order!
Click on the Phantom logo to get started!

Guys thanks for fishing with us! The Hartwell Final is Jan 26th at Broyles! We have 25 teams eligible to enter! Remember the Final is $120 or $130 at the ramp! Bruce & James Taylor won the Hartwell Points and will fish the Final free and blastoff #1!
David Barnes fishing solo takes the win with 13.01 lbs!
Cliff Tilly & Jeff Wood claimed 2nd with 11.66 lbs!
See ya on the 26th!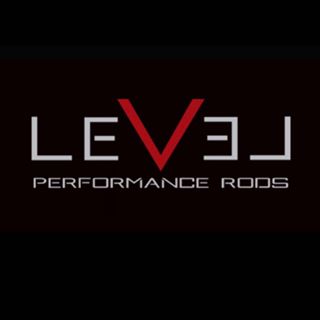 | | | | | |
| --- | --- | --- | --- | --- |
| | Big | Total | Total | |
| 13 Teams | Fish | Weight | Winnings | Points |
| David Barnes | 4.40 | 13.01 | $345.00 | 220 |
| Cliff Tilly/Jeff Wood | 3.72 | 11.66 | $365.00 | 218 |
| Jody Huges | 0.00 | 11.43 | | 216 |
| Harry Masters/Jamie Anderson | 0.00 | 11.36 | | 214 |
| Bruce Taylor/James Taylor | 0.00 | 11.30 | | 212 |
| Vince Blanton/Buddy Hinson | 0.00 | 10.51 | | 210 |
| Joe Marks | 0.00 | 9.81 | | 208 |
| Mark Swez/ lamar Williamson | 0.00 | 9.63 | | 206 |
| Doc Aiken | 0.00 | 7.13 | | 204 |
| Andy Green/Bobby Williams | 0.00 | 0.00 | | 202 |
| Wesley Sandifer/Caleb Allgood | 0.00 | 0.00 | | 202 |
| Bill Hunter/Jeremy Hunter | 0.00 | 0.00 | | 202 |
| Chuck Harrison/Derrick lekton | 0.00 | 0.00 | | 202 |
| Total Entrys | | | $650.00 | |
| BONUS $ | | | $180.00 | |
| Total Paid At Ramp | | | $710.00 | |
| Hartwell 2018 Fall Final Fund | | | $120.00 | |
| 2019 CATT Championship Fund | | | $0.00 | |
| 2018 Hartwell Fall Final Fund Total | | | $545.00 | |
| 2019  CATT Championship Fund Total | | | $2,450.00 | |