Get your Phantom Apparel at a discount! Use PHANTOMCATT15 and receive 15% off your next order!
Click on the Phantom logo to get started!

Donnie Daniel & Ray Hogge brought in another great sack of bass on the James River weighing up at 24.81 lbs. They took 1st place and $1,760.00 plus they are the 2018 James River Points Champs! They receive $250.00 plus a $250 Gift Certificate from Sixgill Fishing! Great jobs guys!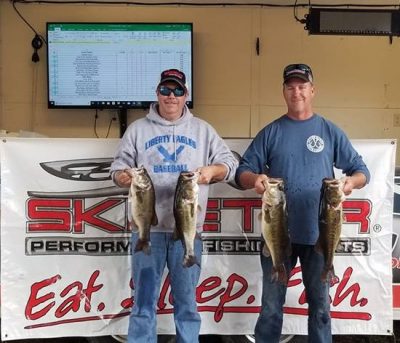 2nd Place went to Matt Pulley & Shawn Hogges with 5 bass weighing 22.54 lbs and they weighed in the 2nd BF at 7.25 lbs! Add in the 1st BONUS $ and they took home $1,354.00!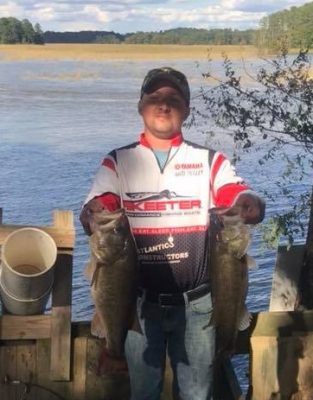 The Big Fish of the day went to William Clements & Roger Walters with a 9.28 lbs bass!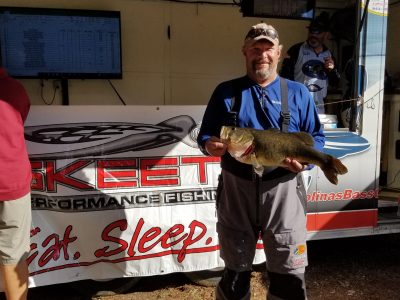 Ryan Drewery with a nice un!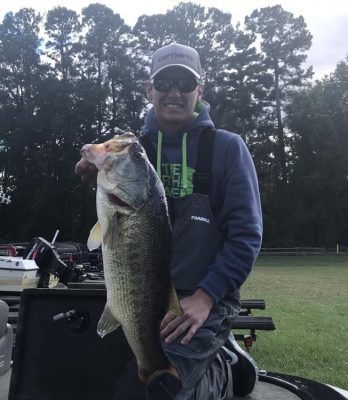 Top 3 Point Teams
1- Ray Hogge & Donnie Daniel   $250 Plus $250 Sixgill Gift Certificate
2- Ryan Drewery – Wayne Drewery $200 Sixgill Gift Certificate
3- Brandon Hill – Kevin King  2- Level Performance Rods
| | | | | |
| --- | --- | --- | --- | --- |
| 48 Teams | Big | | | |
| Team Names | Fish | Weight | Winnings | Points |
| Ray Hogge and Donnie Daniel | 6.51 | 24.81 | $1,760.00 | 440 |
| Matt Pulley and  Shawn Hogges 1st Bonus | 7.25 | 22.54 | $1,354.00 | 438 |
| Steven Colgin and Ryan Lachniet | 7.17 | 22.29 | $570.00 | 436 |
| Kelly Robinette and David Collins | 5.65 | 17.41 | $450.00 | 434 |
| Ryan Drewery and Wayne Drewery | 6.32 | 17.24 | $325.00 | 432 |
| Johnathan Dickerson and Aaron Keener | 0.00 | 16.67 | $240.00 | 430 |
| Marcus Chandler and John Mansini | 0.00 | 16.31 | $200.00 | 428 |
| Brandon Hill and Kevin King | 0.00 | 15.88 | $150.00 | 426 |
| Bob Harris and Mike Caul | 4.63 | 15.36 | $130.00 | 424 |
| Dave Allen and Clayton Mullens | 0.00 | 14.88 | | 422 |
| Leidy Clark and Ricky West | 0.00 | 14.76 | | 420 |
| Jason Bishop and Craig Shelton | 0.00 | 14.65 | | 418 |
| Don Gregg and Kurt Hilderbrand | 0.00 | 14.65 | | 416 |
| Kyle Owen and David Owen | 0.00 | 13.96 | | 414 |
| Guy Fairweather and Jared Williams | 0.00 | 13.58 | | 412 |
| William Clements and Roger Walters  2nd Bonus | 9.28 | 13.43 | $536.00 | 410 |
| Richard Bates and Chad Holms | 0.00 | 13.20 | | 408 |
| Burley Langford and Brian Langford | 0.00 | 12.39 | | 406 |
| John Doyle and Wayne Taylor | 0.00 | 12.09 | | 404 |
| Don Bowman and Mike Wright | 0.00 | 12.02 | | 402 |
| Edward Jordan Sr and Edward Jordan Jr | 0.00 | 11.16 | | 400 |
| Kayla Kohlbeck and Jacob Kupselaitis | 0.00 | 10.88 | | 398 |
| Justin Hodges Scott Harvey | 0.00 | 10.41 | | 396 |
| David Carney and Andy Bollhorst | 0.00 | 10.19 | | 394 |
| Harvey Reese and Anthony Weithers | 0.00 | 9.98 | | 392 |
| Michael Green | 0.00 | 9.86 | | 390 |
| Mike Hinkley | 0.00 | 9.50 | | 388 |
| Kelly Pratt and Joshua Wright | 0.00 | 8.94 | | 386 |
| Brian Green and Jeff Parrish | 0.00 | 8.66 | | 384 |
| Donnie Mead and Travis Daniels | 0.00 | 8.62 | | 382 |
| Ricky Powell and Bubba Johnson | 0.00 | 8.48 | | 380 |
| Will Vickery and Dee Kidd | 0.00 | 8.47 | | 378 |
| Joe Krevonich and Raymond Narron | 0.00 | 8.43 | | 376 |
| Francis Martin and Ray Griffin | 0.00 | 8.39 | | 374 |
| Tom Brown and NicholeBrown | 0.00 | 8.35 | | 372 |
| Avery Neely | 0.00 | 7.96 | | 370 |
| Brian Snipes and Chris Cockrell | 0.00 | 7.90 | | 368 |
| Trey Goodman and Tim Chaffin | 0.00 | 7.42 | | 366 |
| Matt Funk | 0.00 | 7.00 | | 364 |
| Andy Semonco and Wayne Adams | 0.00 | 6.37 | | 362 |
| Rob Uzzle | 0.00 | 6.21 | | 360 |
| Stacy Sasser and Edward Hancock | 0.00 | 0.00 | | 358 |
| Linwood Shores and Garrett Towler | 0.00 | 0.00 | | 358 |
| Matthew Kite and Mike Custer | 0.00 | 0.00 | | 358 |
| Audie Murphy and Chris Toone | 0.00 | 0.00 | | 358 |
| Clay Lewis and Vince Troano | 0.00 | 0.00 | | 358 |
| Jacob Moore Tommy Hauser | 0.00 | 0.00 | | 358 |
| Jerry Britt and Howard Austin | 0.00 | 0.00 | | 358 |
| Total Entrys | | | $5,760.00 | |
| BONUS $ | | | $540.00 | |
| Total Paid At Ramp | | | $5,715.00 | |
| James River 2018 Final Fund | | | $500.00 | |
| 2019 CATT Championship Fund | | | $85.00 | |
| 2018 James River Final Fund Total | | | $3,710.00 | |
| 2019 CATT Championship Fund Total | | | $1,375.00 | |