Guys we had a good crowd show for the 1st James River Phantom Outdoors Invitational last weekend! As you can see the money was spread around!
Ray Hogg & Donnie Daniels take home $3,250.00 with 5 bass weighing a whopping 24.72 lbs!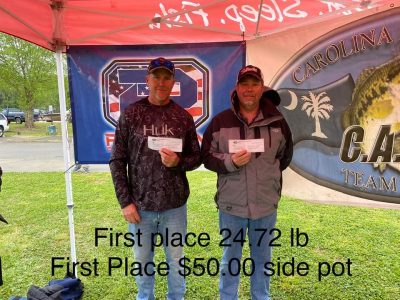 Use PHANTOMCATT15 at checkout and earn 15% off your order! Tap on the Phantom logo to start shopping for some great outdoor wear!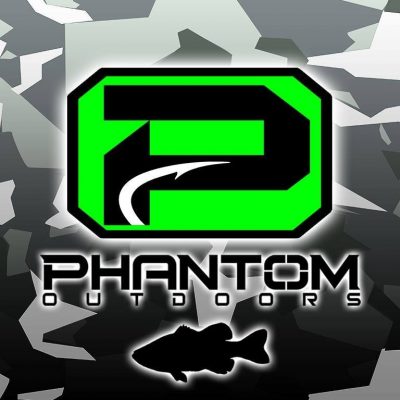 | | | | |
| --- | --- | --- | --- |
| Team | BF | Weight | Winnings |
| Ray Hogg – Donnie Daniels | 0.00 | 24.72 | $3,250.00 |
| Brian Brooks – Donnie Mead | 6.41 | 22.45 | $1,500.00 |
| Charles James – John Conway | 7.14 | 19.72 | $800.00 |
| Marshall Johnson – Sammy Yates | 7.78 | 19.55 | $400.00 |
| Jared Williams – Chaz Carrington | 0.00 | 18.13 | $350.00 |
| Tim Chaffin II – Jeff Hamilton | 0.00 | 18.07 | $450.00 |
| Curtis Combs – CJ Combs | 0.00 | 18.03 | |
| Charlie Reed – Kelly Prett | 0.00 | 17.94 | $100.00 |
| Tommy Little – Jerry Hefler | 0.00 | 17.92 | |
| Jason Bishop – Kelly Robinette | 0.00 | 17.07 | |
| Michael Townsend – Sam Ceilake | 6.08 | 16.72 | |
| Paul Martin – Francis Martin | 0.00 | 16.68 | |
| Wayne Drewery – Ryan Drewery | 0.00 | 16.00 | |
| Justin Faison – Brian Bersik | 0.00 | 15.05 | |
| Linwood Shores | 0.00 | 14.94 | |
| Steve Webb – Stacy Vassar | 0.00 | 14.91 | |
| James Griffin – Robert Whitehurst | 0.00 | 14.64 | |
| Nathan Kilgore | 0.00 | 14.35 | |
| Charles Ramer – Ernest Revels | 0.00 | 14.02 | |
| Rusty Alley – Dan Robinson | 0.00 | 13.99 | |
| Chris McDaniel – Matt Kite | 0.00 | 13.94 | |
| Todd Fisher – Travis Young | 0.00 | 13.87 | |
| Chris Cockrell – Robert Bruguiere | 0.00 | 13.15 | |
| Joey Cooke – Justin Hall | 0.00 | 13.07 | |
| Luke Carson – Darrin Zoller | 0.00 | 13.03 | |
| Bill Petzold – Tom Haynes | 0.00 | 12.87 | |
| Barry Brandy Jr. – Austin Ling | 0.00 | 10.78 | |
| Alex King – Matt Norahs | 0.00 | 10.58 | |
| Blake Condrey – Cody Condrey | 0.00 | 10.39 | |
| Jeffery Valentin – Daryl Moody | 0.00 | 8.28 | |
| Chris Atwell – Gary Atwell | 0.00 | 0.00 | |
| Rodney Allen – Neal Allen | 0.00 | 0.00 | |