Next Kerr Lake Spring CATT is Feb 29th at Occoneechee! 
Mark your calendar!
June 6-7, 2020 Academy Sports CATT Championship $10,000.00 1st Place!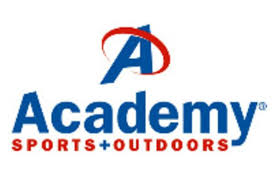 Nov 7 Kerr Lake at Occoneechee Phantom Invitational $5,000.00 1st Place!

Use PHANTOMCATT15 and receive 15% off your order!
In 2019 CATT paid back over $60,000.00 on Kerr  Lake and we're off to great start paying back over $5,000.00 this past Saturday! Entry fee was only $80 and BONUS was $50! We have some Gold Qualifiers coming and the payback will be HUGE for those!
Tyler & Ricky Trent are our 1st Kerr Lake winners in 2020!  It was tough day for most but they weighed in 5 bass at 16.90 lbs good for the win! Plus they weighed in the 2nd BF at 4.71 lbs! Add in the 1st BONUS $ and they took home $1,929.00!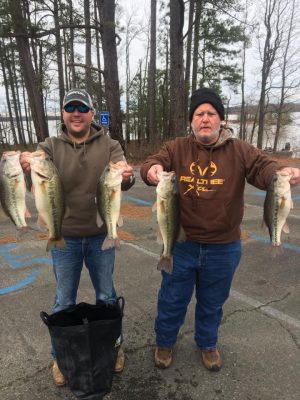 Michael Garner & Billy Shelton claimed 2nd with 15.42 lbs good enough for $1,135.00!
3rd went to Charlie Reed & Dennie Gilbert with 15.33 lbs worth $720.00!
Tim Thurman & Thomas Jerrell weigh in the BF at 4.93 lbs and with their 10th place finish they collected $471.00!
Check out the rest of the money winners and we'll see you Feb 29th!

| | | | | |
| --- | --- | --- | --- | --- |
| 53 Teams | BF | Weight | Winnings | Points |
| Tyler Trent  – Ricky Trent | 4.71 | 16.90 | $1,929.00 | 110 |
| Michael Garner – Billy Shelton | 3.84 | 15.42 | $1,135.00 | 109 |
| Charlie Reed – Dennie Gilbert | 4.04 | 15.33 | $720.00 | 108 |
| Jay Fuhr – Tim Wiltfong | 3.33 | 15.12 | $320.00 | 107 |
| Roger Clary – Justin Rhew | 3.51 | 14.70 | $200.00 | 106 |
| Brian Calloway – William Hubbard | 3.37 | 14.69 | $150.00 | 105 |
| Robbnie Mayton – Kevin Bostic | 4.31 | 14.50 | $125.00 | 104 |
| Donnie Avant – Randy Waterman | 3.62 | 14.32 | $110.00 | 103 |
| Scott Cannady – Chad Ellis | 3.63 | 14.22 | $100.00 | 102 |
| Tim Thurman – Thomas Jerrell | 4.93 | 13.62 | $471.00 | 101 |
| Kevin Alemon – Monte Alemon | 3.51 | 12.95 | | 100 |
| Sammy Barrow – Spencer Barrow | 4.23 | 12.83 | | 99 |
| Brian Kirkpatrick – Eddie Fore | 3.14 | 11.79 | | 98 |
| Josh Fletcher – Bryson Peed | 0.00 | 11.68 | | 97 |
| Richard Owen – Austin Minton | 2.42 | 11.34 | | 96 |
| Chuck Morton – Mike Riggs | 0.00 | 11.18 | | 95 |
| Calton Hall – Jason Suggs | 3.60 | 11.09 | | 94 |
| Dan Jackson – John Yager | 2.72 | 10.93 | | 93 |
| Jesse Stanley – Rex Watson | 3.85 | 10.81 | | 92 |
| Paul Smith – Jason Lloyd | 3.33 | 10.61 | | 91 |
| Ryan Roller – Gary Colwell | 0.00 | 10.53 | | 90 |
| Zach Davenport – Paul Worthington | 0.00 | 9.98 | | 89 |
| Carl Enos – David Enos | 2.92 | 9.93 | | 88 |
| Dustin Guthrie – Addison Guthrie | 4.46 | 9.59 | | 87 |
| Francis Martin – Jeremy Turner | 0.00 | 9.19 | | 86 |
| Eddie Glascock – Billy Dunn | 0.00 | 9.18 | | 85 |
| Robby Kennon – Ross Kennon | 3.11 | 8.92 | | 84 |
| Aaron Falwell – Jimmy Coleman | 0.00 | 8.67 | | 83 |
| Dennis Reedy – Tommy Marrow | 0.00 | 8.37 | | 82 |
| Russell Rigsbee – Paul Rigsbee | 0.00 | 8.10 | | 81 |
| Evan Fleming – Matt Furr | 0.00 | 8.09 | | 80 |
| Kevin Dawson – Joey Dawson | 3.04 | 7.79 | | 79 |
| Paul Rigsbee – Cory Leonard | 0.00 | 7.31 | | 78 |
| Richard Cooper – Drew Johnson | 3.25 | 7.23 | | 77 |
| Derrick Currin – Gary Williams | 0.00 | 4.94 | | 76 |
| Brandon Slaughter – Brandon Curtis | 0.00 | 4.64 | | 75 |
| Jay Fogleman – Robert Perkins | 0.00 | 4.55 | | 74 |
| Bryan Welch | 0.00 | 4.28 | | 73 |
| Donald Coleman – Darnell Smalls | 0.00 | 3.56 | | 73 |
| Derrek Bowden – Matt Little | 0.00 | 2.03 | | 71 |
| Reginald Norflett – Charlie Gunter | 0.00 | 1.90 | | 70 |
| William Rogerson – Bobby Harris | 0.00 | 0.00 | | 69 |
| Justin Dalton – Emitt Whitby | 0.00 | 0.00 | | 69 |
| Randy Black | 0.00 | 0.00 | | 69 |
| Houston Cash – Clement Dutoit | 0.00 | 0.00 | | 69 |
| Ellis Jones – Bryan Cotrell | 0.00 | 0.00 | | 69 |
| Keith Redd – Don Barretta | 0.00 | 0.00 | | 69 |
| Glenn Long – Vernon Fleming | 0.00 | 0.00 | | 69 |
| Jason Houchins – Danny Houchins | 0.00 | 0.00 | | 69 |
| Billy Orr – John Parsons | 0.00 | 0.00 | | 69 |
| Doug Stallings – Seth Ellis | 0.00 | 0.00 | | 69 |
| Matt Dean | 0.00 | 0.00 | | 69 |
| Josh Ashley – Hunter Werres | 0.00 | 0.00 | | 69 |
| Total Entrys | | | $4,240.00 | |
| BONUS $ | | | $1,650.00 | |
| Total Paid At Ramp | | | $5,260.00 | |
| Kerr 2020 Spring Final Fund | | | $540.00 | |
| 2020 CATT Championship Fund | | | $50.00 | |
| 2020 Kerr Spring Final Fund Total | | | $540.00 | |
| 2020 CATT Championship Fund Total | | | $2,000.00 | |