Remember that our last Lake Anna Qualifier is May 1st. You have to fish a Qualifier to fish the Final.

1st – Justin Cecil and David Carter with a weight of 22.39 for $930 anchored by the big fish of the day @ 6.64 for another $126. Total earnings on the day $1,056.00!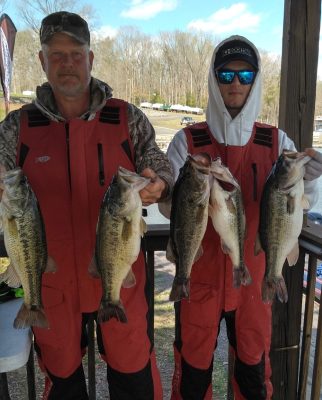 2nd – Hunter and Jack Iden with 21.36 worth $425,oo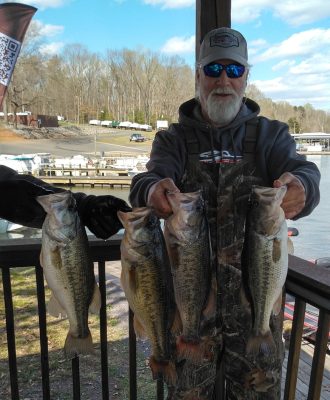 3rd – Clay Gatewood and Jeff Parrish with 20.84 worth $200 also earning another $200 for 1st side pot totaling $400.00!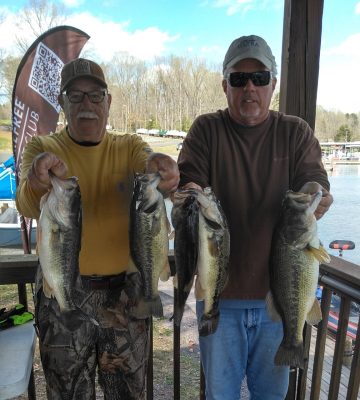 2nd Big Fish belongs to Preston Cox and Larry Wollershiem with a weight of 6.47 worth $54.00!
Congrats to all who placed!
Team
BF
Weight
Winnings
Points
Justin Cecil – David Carter
6.64
22.39
$1,056.00
110
Jack Iden – Hunter Iden
5.61
21.36
$425.00
109
Clay Gatewood – Jeff Parish
6.11
20.84
$400.00
108
Larry Wollershiem – Preston Cox
6.47
19.33
$54.00
107
Nathan Sullivan – Eric Johnson
6.13
18.01
106
Scott Sullivan – Jonathan Mullins
4.60
17.15
105
Larry Blanks – James Graves
4.87
15.97
104
Shawn Britton – Mike Hurdle
6.12
15.78
103
Jeff Bailey – Tommy Bailey
6.20
13.89
102
Chris Jones – Tom Toews
4.46
13.61
101
Wil Vickery – Dee Kidd
0.00
13.57
100
Scott Taylor – Chris Craft
5.29
13.01
99
Trey Perrin – Dean Perrin
6.15
12.68
98
Mike Wandel – Todd Bradford
0.00
10.86
97
Brian Green – Chris Armstrong
3.71
9.58
96
B ill Powers – Dave Mossberg
3.56
6.84
95
Eric Kunz – Joe Kunz
0.00
6.69
94
Troy Perry – Scott Conners
0.00
0.00
84
Total Entrys
$2,160.00
BONUS $
$200.00
Total Paid At Ramp
$1,935.00
Anna Spring 2022 Final Fund
$305.00
2022 CATT Championship/Phantom Fund
$70.00
2022 Anna Spring Final Fund Total
$1,000.00