Next up is the Lake Joacassee/Keowee Fall Final on Lake Keowee Jan 24 launching from Mile Creek County Park! You only had to enter 1 Qualifier to be eligible to enter the Final! We have 28 teams eligible. At the Final 100% of the Final entry fees will be added to the Final purse to make the total payout at the Final!
Derek Lehtonen – Jon Carter win the Points and will fish the Final FREE and blast off boat #1!
The 2021 CATT Invitational will take place on Lake Hartwell Oct 29-30, 2021 and we are guaranteeing $10,000.00 to 1st Place! This date will be firm as soon as the 2021 Clemson football schedule is completed and hopefully we can stick with the 29th & 30th!
A team or solo angler must fish 2 CATT events to Qualify! You may fish the Invitational solo or with your partner or alternate partner your team used in any CATT event.
You can get in your 2 events by fishing any CATT Fall 2020 and CATT Spring 2021! Any CATT event after June 1, 2020 will count!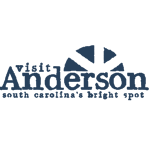 Joe Anders & Greg Glouse weighed in 5 bass at 18.75 lbs to take the win! They also weighed in a whale of a Spotted Bass at 5.71 lbs!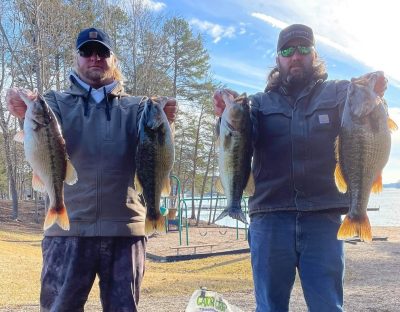 2nd went to to Chuck Harrison & Ryan Stroup with 18.21 lbs and they weighed in the BF at 7.30 lbs!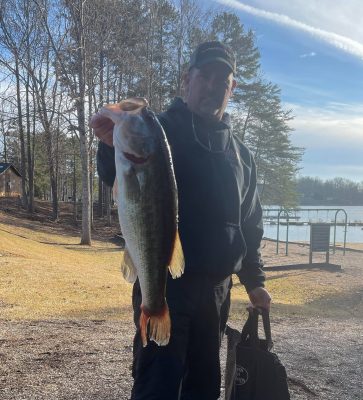 Derek Lehtonen & Jon Carter 3rd with 17.32 lbs! They brought in a 5.42 lbs Spotted bass!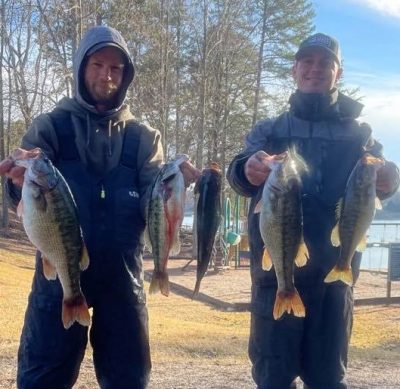 Some more fat Spotted Bass from Lake Keowee!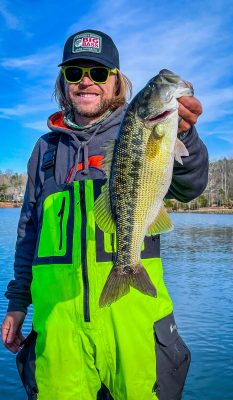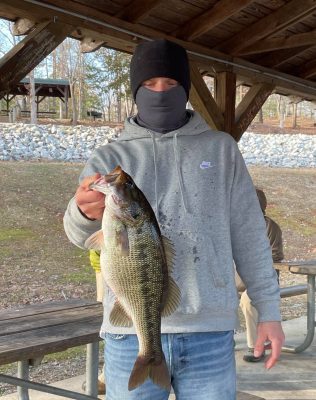 | | | | | |
| --- | --- | --- | --- | --- |
| Teams | BF | Weight | Winnings | Points |
| Joe Anders – Greg Glouse | 5.71 | 18.75 | $690.00 | 110 |
| Chuck Harrison – Ryan Stroup | 7.30 | 18.21 | $290.00 | 109 |
| Derek Lehtonen – Jon Carter | 5.42 | 17.32 | $100.00 | 108 |
| Shannon Poor – Jeremy Stewart | 3.43 | 13.51 | | 107 |
| Adam Smith – Jamie Rampey | 4.41 | 12.84 | | 106 |
| Charles Murphy – Cody Ray | 4.87 | 12.56 | | 105 |
| Roger Gosnell – Chad Powell | 3.93 | 12.30 | | 104 |
| Erik Martin – Brock Taylor | 2.76 | 11.33 | | 103 |
| Chris Faulkner – Roman Cholak | 4.70 | 11.21 | | 102 |
| Tyler Thompson – Allen Holcombe | 0.00 | 10.56 | | 101 |
| Ryan Lesley – Chase Griffith | 0.00 | 9.71 | | 100 |
| Cliff Ferrell – Keller Campbell | 0.00 | 9.24 | | 99 |
| Richie Case – Connie Case | 0.00 | 6.70 | | 98 |
| Steven James – Kurt Brooks | 0.00 | 0.00 | | 97 |
| Tony Gravely – Matt Durham | 0.00 | 0.00 | | 97 |
| Scott Adis – Ray McKenzie | 0.00 | 0.00 | | 97 |
| Brian King – Garric Gunn | 0.00 | 0.00 | | 97 |
| Matt Richardson | 0.00 | 0.00 | | 97 |
| Total Entrys | | | $1,080.00 | |
| BONUS $ | | | $340.00 | |
| Total Paid At Ramp | | | $1,080.00 | |
| 2020 Keowee/Jocassee Fall Final Fund | | | $135.00 | |
| 2021 CATT Championship Fund | | | $25.00 | |
| 2020 Keowee/Jocassee Fall Final Fund Total | | | $345.00 | |
| 2021 CATT Championship Fund Total | | | $490.00 | |