The last 2021 Fall Lake Murray Qualifier is this coming Saturday December 11th at Dreher Island! A team must enter 3 Fall Lake Murray events to be eligible to enter the Murray Fall Final December 18th! The Lake Murray Black Friday Open does count as one of the Fall events! You also could have fished solo or with a sub and that also will  count!
Chris Epting & Johnny Mayer took 1st Place with 5 bass weighing 20.25 lbs! They collected $1,275.00!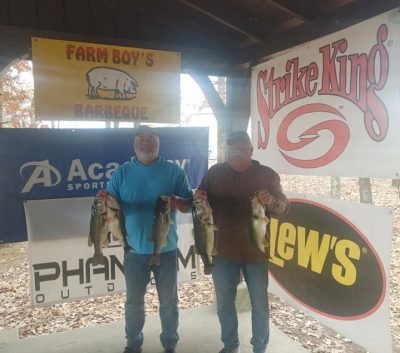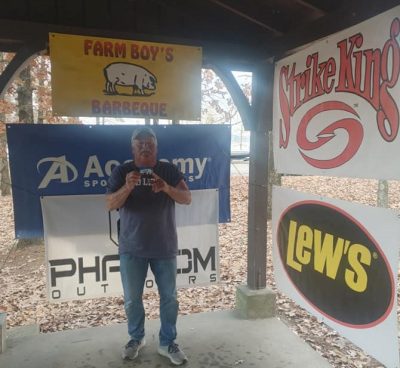 Andy Lake & Russ Padgett finished 2nd with 17.08 lbs!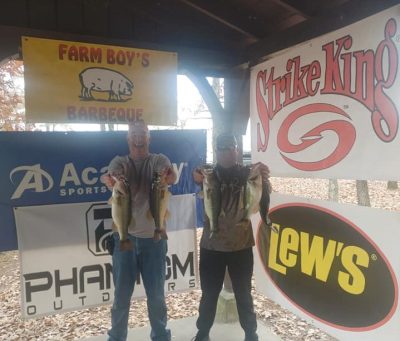 Neil & Maddie Huffstetler claimed 3rd with 16.51 lbs!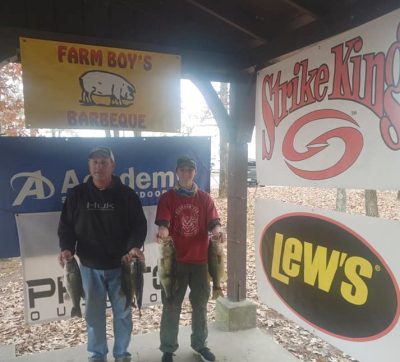 Dylan Sills & Kevin Banks were 4th with 16.22 lbs and weigh the Academy BF at 6.05 lbs!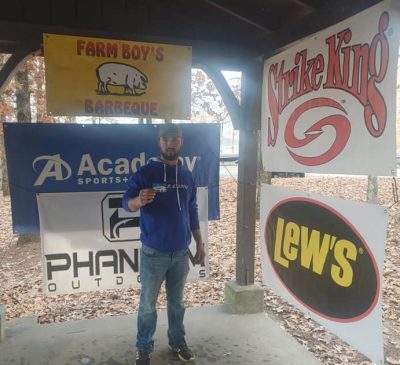 Ronnie Mueller & Michael Royals weighed in the 2nd BF at 5.58 lbs!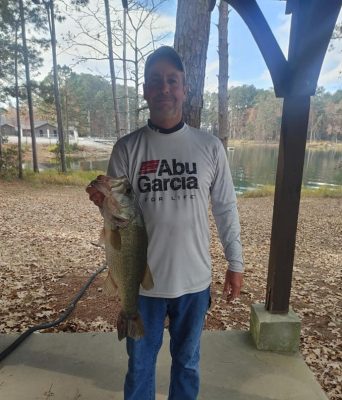 | | | | | |
| --- | --- | --- | --- | --- |
| Team | BF | Weight | Winnings | Points |
| Johnny Mayer – Chris Epting | 5.25 | 20.26 | $1,275.00 | 110 |
| Andy Lake – Russ Padgett | 4.41 | 17.08 | $450.00 | 109 |
| Neil Huffstetler – Maddie Huffstetler | 4.74 | 16.51 | $200.00 | 108 |
| Kevin Banks – Dylan Sills | 6.05 | 16.22 | $260.00 | 107 |
| Ben Lee | 4.18 | 14.04 | | 106 |
| Jeremiah Jensen – Gage Spagnola | 3.50 | 13.70 | | 105 |
| Joey Sabbagha – Dalton Dowdy | 3.89 | 13.06 | | 104 |
| Will Alewine – Edgar Alewine | 3.55 | 13.06 | | 103 |
| Jeff Norris – Jacob Norris | 2.90 | 12.82 | | 102 |
| Ronnie Mueller – Michael Royals | 5.58 | 12.64 | $60.00 | 101 |
| Jason Ries – Roger Mckee | 3.10 | 12.63 | | 100 |
| Bobby Martin – Mike Turner | 4.10 | 12.04 | | 99 |
| Wayne Wilson | 2.42 | 10.09 | | 98 |
| Jody Wright – Jay Wright | 0.00 | 0.00 | | 88 |
| Darryl Starkey – Garrett Starkey | 0.00 | 0.00 | | 88 |
| Rob Burris | 0.00 | 0.00 | | 88 |
| Tim Richardson – Gerald Kelly | 0.00 | 0.00 | | 88 |
| Hampton Anderson – Tyson Alvanos | 0.00 | 0.00 | | 88 |
| Robert Pierce | 0.00 | 0.00 | | 88 |
| Les Westberry | 0.00 | 0.00 | | 88 |
| Total Entrys | | | $2,400.00 | |
| BONUS $$ | | | $275.00 | |
| Total Paid At Ramp | | | $2,245.00 | |
| 2021 Murray Fall Final Fund | | | $330.00 | |
| 2021 CATT Championship Fund | | | $50.00 | |
| 2021 Murray Fall Final Fund | | | $1,135.00 | |