The 2022 Lake Murray Spring Trail is posted! Tap on the link to view!
The 2022 Lake Murray Phantom Outdoor Invitational will be held March 26 at Dreher Island! $5,000 1st Place! Tap on the link to view info!
We had a HUGE year on Lake Murray! The 2022 total payback was $40,455.00!
Tim & Neil Huffstetler took home a big share of the money paid out sweeping the Final on Lake Murray! They won the 2022 Spring Final and won the 2022 Murray Fall Final with 5 bass weighing 24.98 lbs! They also weighed in the BF at 6.98 lbs and took home $3,015.00!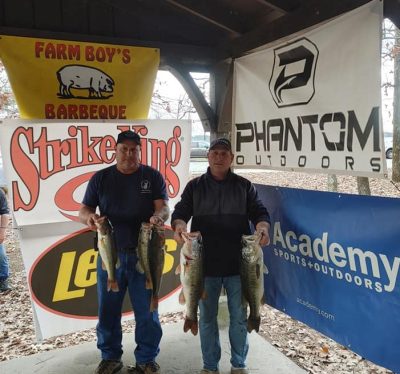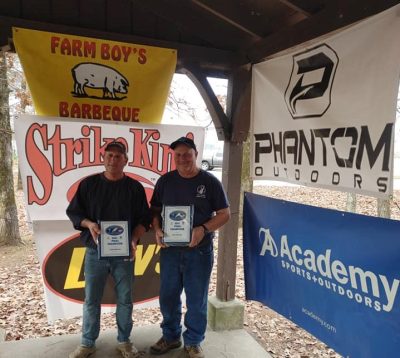 Johnny Mayer & Chris Epting took 2nd with 18.55 lbs worth $1,000.00!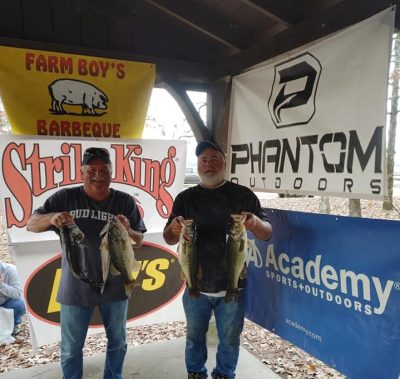 Ronnie Mueller & Michael Royals finished 3rd with 17.56 lbs!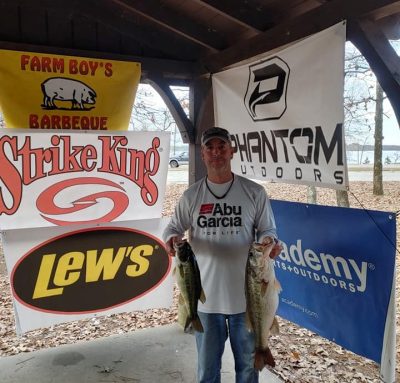 Scott Farmer & CJ Freeman received a $100 Lews/Strike King Gift Card!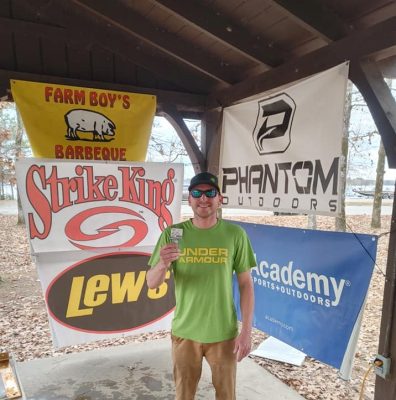 Murray Fall Point Winners Dalton Dowdy & Joey Sabbagha!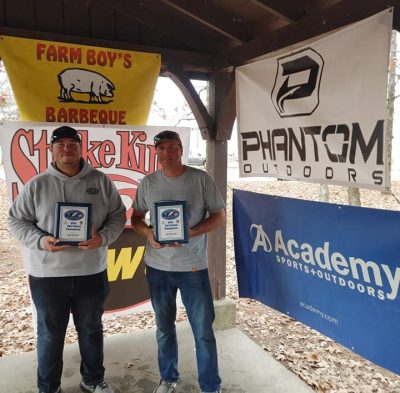 | | | | |
| --- | --- | --- | --- |
| Team | BF | Weight | Winnings |
| Neil Huffstetler – Tim Huffstetler | 6.98 | 24.98 | $3,015.00 |
| Johnny Mayer – Chris Epting | 5.28 | 18.55 | $1,000.00 |
| Ronnie Muller – Michael Royals | 6.79 | 17.56 | $260.00 |
| Scott Farmer – CJ Freeman | 3.68 | 15.68 | |
| Joey Sabbagha – Dalton Dowdy | 5.85 | 15.60 | |
| Andy Lake – Phillip Anderson | 4.50 | 15.30 | |
| Jody Wright – Chris Marshall | 5.35 | 15.19 | |
| Roger Gosnell – Chad Powell | 2.98 | 10.97 | |
| Will Allewine – Edgar Allewine | 2.76 | 9.95 | |
| Wayne Wilson – | 0.00 | 8.14 | |
| Kevin Banks – Dylan Sills | 0.00 | 6.44 | |
| Jason Reis – Roger McKee | 0.00 | 0.00 | |
| Joe Quinn – Jeemy Medlock | 0.00 | 0.00 | |
| Bobby Martin – Mike Turner | 0.00 | 0.00 | |
| Tyson Alvanos – Hampton Anderson | 0.00 | 0.00 | |
| Jeremiah Jensen – Gage Spagnola | 0.00 | 0.00 | |
| Ben Lee – Martin Spalding | 0.00 | 0.00 | |
| John Jeffcoat – Neal Chaffin | 0.00 | 0.00 | |
| Josh Rennebaum – Jake Wright | 0.00 | 0.00 | |
| | | | |
| Lake Murray Fall Final Total Payback | | | $4,275.00 |
| Lake Murray Fall Total Payback | | | $16,695.00 |
| Grand Total 2021 Murray Payback | | | $40,455.00 |