Next Lake Murray CATT is Feb 20 at Billy Dreher State Park! You must enter 2 Murray Qualifiers to be eligible to enter the Murray Spring Final which will pay $3,000 to 1st Place!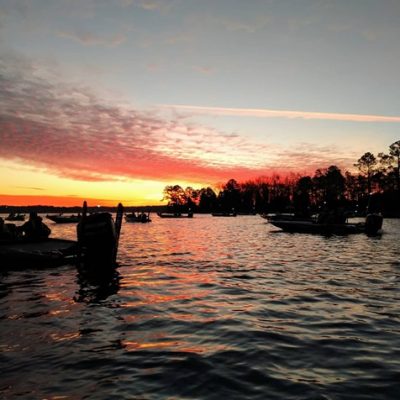 Check out Farm Boys BBQ at 525 Columbia Ave Chapin SC. Great food!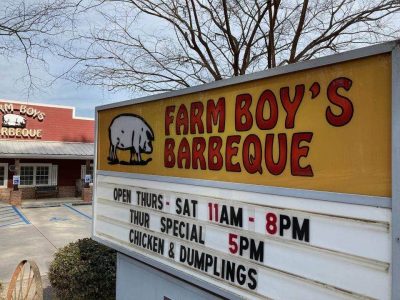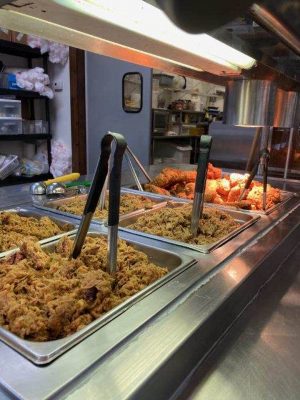 Wade Amick & Zach Huffstetler took 1st Place with 5 bass weighing 22.80 lbs worth $1,552.00!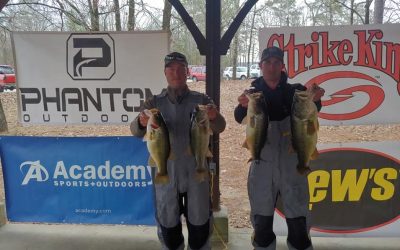 2nd went to Ronnie Mueller & Wayne Frierson with 5 bass weighing 20.68 lbs!
3rd Place Jeremiah Jensen & Greg Spagnola 19.77 lbs!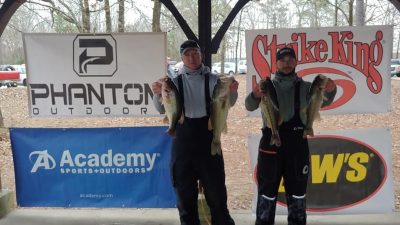 4th with 18.00 lbs Karson Grubbs & Emmett Maynor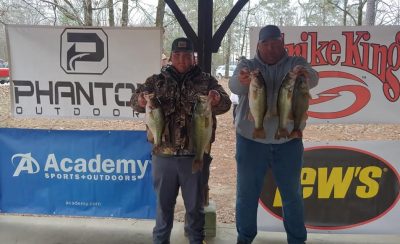 Carl Smith & Josh Renebaum 5th 17.60 lbs!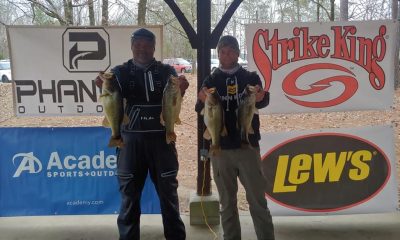 Eric & Hunter Enlow weighed in the BF at 6.67 lbs! They earned $238.00 plus an Academy Gift Card!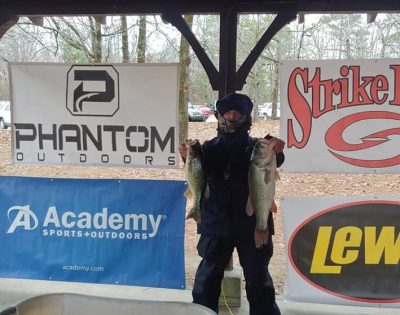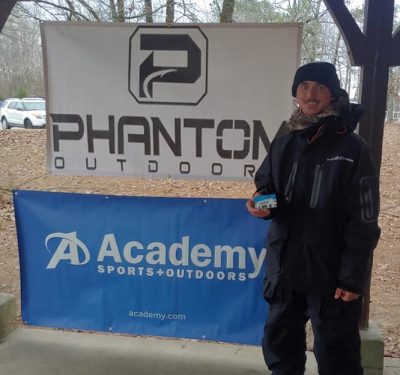 More Lake Murray Pics!
| | | | | |
| --- | --- | --- | --- | --- |
| Team | BF | Weight | Winnings | Points |
| Wade Amick – Zach Huffstetler | 6.60 | 22.80 | $1,552.00 | 110 |
| Ronnie Mueller – Wayne Frierson | 5.82 | 20.68 | $400.00 | 109 |
| Jeremiah Jensen – Greg Spagnola | 5.11 | 19.77 | $300.00 | 108 |
| Emmett Maynor – Karson Grubbs | 6.17 | 18.00 | $175.00 | 107 |
| Josh Rennebaum – Carl Smith | 4.55 | 17.60 | $120.00 | 106 |
| Phillip Anderson | 4.36 | 16.62 | $100.00 | 105 |
| Neil Huffstetler – Tim Huffstetler | 4.97 | 16.21 | | 104 |
| Roger Farr – David Farr | 3.71 | 16.13 | | 103 |
| Sean Anderson – George Berry | 3.66 | 16.00 | | 102 |
| Jeff Norris – Jacob Norris | 6.17 | 15.68 | | 101 |
| Chris Epting – Johnny Mayer | 3.77 | 15.60 | | 100 |
| Darryl Starkey – Nelson Walker | 4.31 | 15.42 | | 99 |
| Travis Parrish – Gavin Parrish | 4.85 | 14.36 | | 98 |
| Tim Richardson – Landen Rose | 5.88 | 12.57 | | 97 |
| Jason Ries – Roger McKee | 0.00 | 12.28 | | 96 |
| Eric Enlow – Hunter Enlow | 6.67 | 12.04 | $238.00 | 95 |
| Wesley ? – Anthony ? | 4.53 | 11.84 | | 94 |
| Jeremy Adams – Shawn Callahan | 6.40 | 10.22 | | 93 |
| Chase Austin – Casey Bladwin | 0.00 | 9.06 | | 92 |
| Chris Sullivan | 0.00 | 6.73 | | 91 |
| Danny Truett – Curtis Bryant | 4.36 | 5.79 | | 90 |
| Hunter Jeffcoat – Dylan Sills | 0.00 | 5.28 | | 89 |
| Wayne Jeffcoat – Kevin Banks | 0.00 | 0.00 | | 88 |
| Justin McGrady – AJ DiPietro | 0.00 | 0.00 | | 88 |
| Brandon Jeffcoat | 0.00 | 0.00 | | 88 |
| Jonathan Brindel – David Grooms | 0.00 | 0.00 | | 88 |
| Joe Quinn – Justin Dunn | 0.00 | 0.00 | | 88 |
| Tim Slice – Jake Wright | 0.00 | 0.00 | | 88 |
| Les Westberry – Wyatt Westberry | 0.00 | 0.00 | | 88 |
| Joe Lindler- Jospeh Metts | 0.00 | 0.00 | | 88 |
| Ben Lee | 0.00 | 0.00 | | 88 |
| Greg Sigmon – Paul Wells | 0.00 | 0.00 | | 88 |
| Mike Allman – Jim Davis | 0.00 | 0.00 | | 88 |
| Josh Kirby – Trevon Mode | 0.00 | 0.00 | | 88 |
| Total Entrys | | | $2,720.00 | |
| BONUS $$ | | | $750.00 | |
| Total Paid At Ramp | | | $2,885.00 | |
| 2021 Murray Spring Final Fund | | | $485.00 | |
| 2021 CATT Championship Fund | | | $50.00 | |
| 2021 Murray Spring Final Fund | | | $485.00 | |
| 2021  CATT /Phantom Championships | | | $565.00 | |