Next up on Lake Murray is the 2020 CATT Murray Fall Trail kicking off Oct 17 at Dreher Island! 2021 Lake Murray Spring schedule coming soon!
We concluded the Murray Spring Trail that we had to put off for obvious reasons! Hopefully next Spring we'll get back to normal and continue to pay back a boat load of cash!
The Academy Receipt Program was a big hit! We awarded a $100, $75 , $50 and $25 Academy Gift Card at the Final! We'll see if we can continue this in 2021!
Check out the guys who are going shopping at Academy!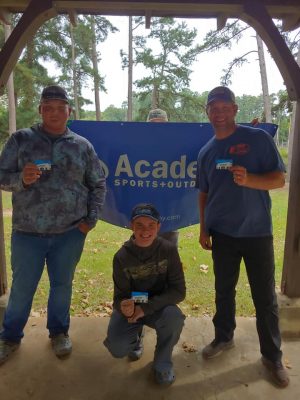 Thanks Academy!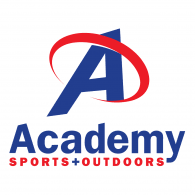 Chris Epting & Johnny Mayer brought in the winning bag at 13.35 lbs and the 2nd BF at 4.25 lbs! They collected $1,980.00! Where else can you fish against11 teams and take home almost $2,000.00!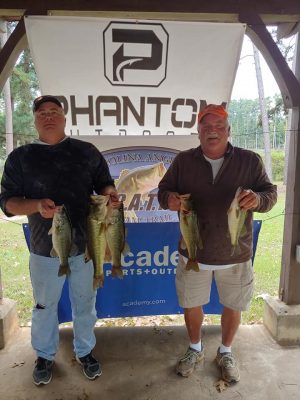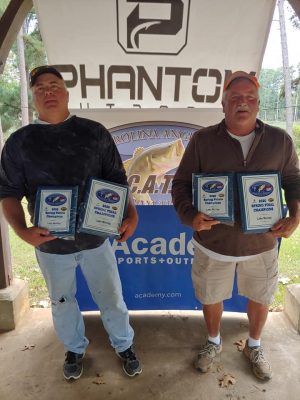 Chris with his Lews Reel!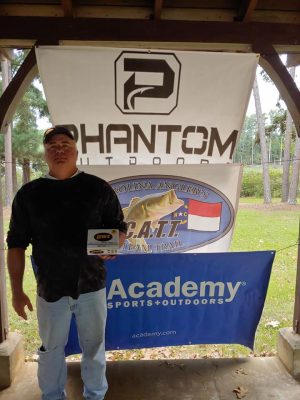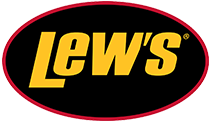 | | | | |
| --- | --- | --- | --- |
| 11 Teams | BF | Weight | Winnings |
| Johnny Mayer – Chris Epting | 4.25 | 13.35 | $1,980.00 |
| Phil Morris – Don Kneece | 2.66 | 10.16 | $710.00 |
| Emmett Maynor – Karson Grubbs | 2.55 | 8.75 | |
| Len Harley – George Rabon | 4.71 | 6.05 | $70.00 |
| Doug Lown – Rhett Manus | 0.00 | 0.00 | |
| Jason Reis – Roger McKee | 0.00 | 0.00 | |
| Chase Austin – Casey Bladwin | 0.00 | 0.00 | |
| Joe Quinn – Wyatt Mcabee | 0.00 | 0.00 | |
| Gavin Parrish – Travis Parrish | 0.00 | 0.00 | |
| Ben Lee | 0.00 | 0.00 | |
| Bernie Dreher – Reese Turner | 0.00 | 0.00 | |