Next and last Lake Wateree CATT Qualifier is this coming Saturday April 10th! The Final will be held April 17th!
Michael Richardson & Shane Cantley win with 5 bass weighing 17.59 lbs!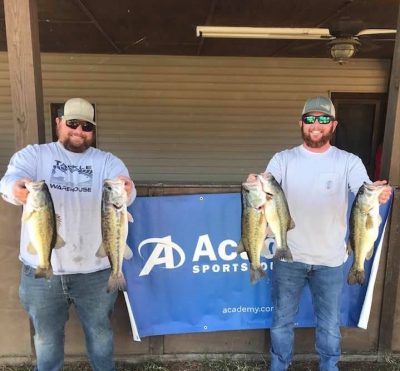 Butch Williams & David Ethridge take 2nd with 17.50 lbs and weigh the Academy BF at 5.21 lbs!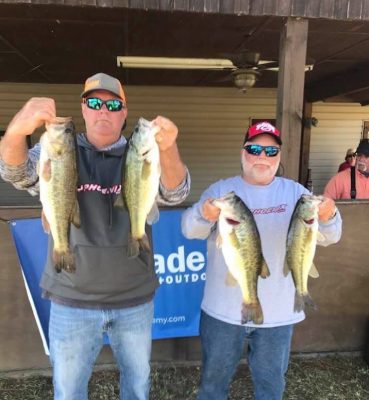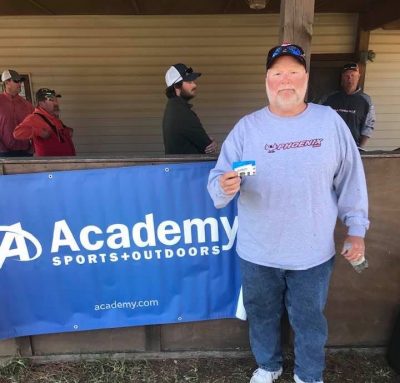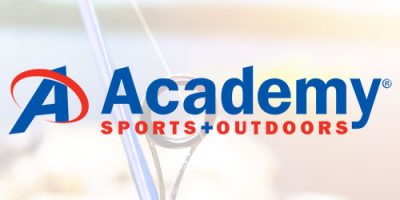 | | | | | |
| --- | --- | --- | --- | --- |
| Team | BF | Weight | Winnings | Points |
| Shane Cantley & Michael Richardson | 4.40 | 17.59 | $925.00 | 110 |
| Butch Williams & David Ethridge | 5.21 | 17.50 | $416.00 | 109 |
| Greg Atkinson & Anitra Atkinson | 4.27 | 15.83 | | 108 |
| Allan Fletcher & Tanner Fletcher | 4.24 | 13.65 | | 107 |
| Max Price & Brent Neal | 2.91 | 13.58 | | 106 |
| Bob Weaver & Scott Floyd | 3.75 | 12.54 | | 105 |
| Dearal Rogers & Pat Whaley | 3.42 | 8.64 | | 104 |
| Dalton Haven & Tim Haven | 2.77 | 8.63 | | 103 |
| Scott Williams & Robbie English | 4.54 | 8.14 | $39.00 | 102 |
| Stacy Seagars & Darrell Fenton | 3.01 | 5.81 | | 101 |
| Chad Gainey & Mack Kitchens | 0.00 | 4.03 | | 100 |
| Jeff Reynolds & Trent McLaughlin | 0.00 | 0 | | 90 |
| Greg Sigmon & Paul Wells | 0.00 | 0.00 | | 90 |
| Total Entrys | | | $1,560.00 | |
| BONUS $ | | | $275.00 | |
| Total Paid At Ramp | | | $1,380.00 | |
| 2021 Wateree Spring Final Fund | | | $355.00 | |
| 2021 CATT Championship/Phantom Fund | | | $50.00 | |
| 2021 Wateree Spring Fund Total | | | $1,900.00 | |
| 2021 CATT Championship/Phantom Fund Total | | | $2,395.00 | |