2023 Lake Wateree Season is a wrap! Looking back the fishing was a lot better than the previous year! 2023 Spring Trail saw all the tournaments except 1 was won with over 20 lbs! The water level is expected to be back to normal in March! A lot of great cover will be underwater, and the fishing should be very good!
Tap on this link to view the 2024 CATT Lake Wateree Spring Trail! Entry's can be paid now!
CATT Lake Wateree – Carolina Anglers Team Trail (cattteamtrail.com)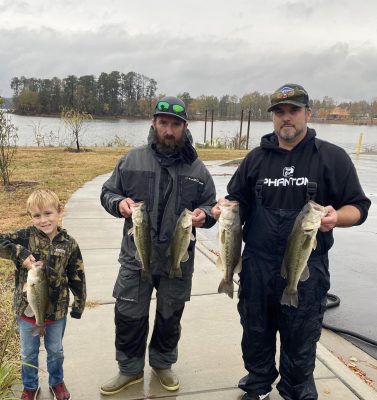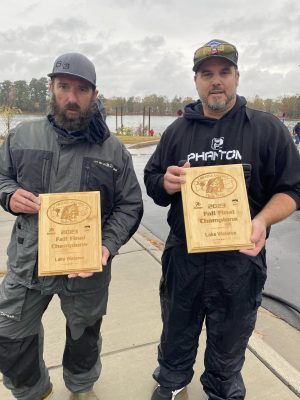 Steve Newell & Danny Gibson won the Wateree Fall Final with 5 bass weighing 12.69 lbs! They took home $1,175.00!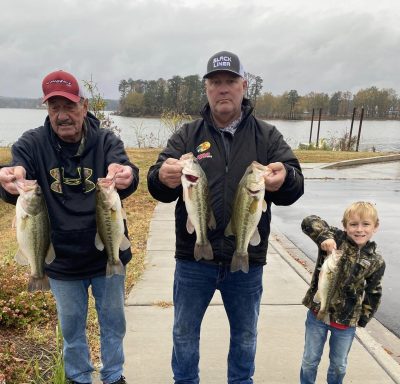 Sonny Beam & Butch Williams took 2nd with a limit weighing 12.52 lbs!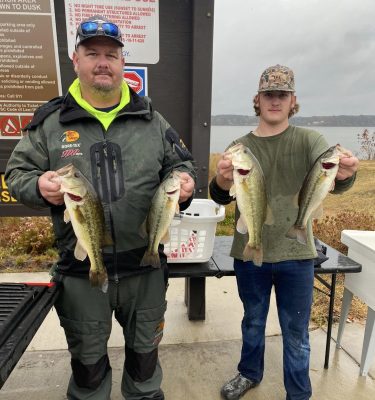 3rd Place Robert & Chance Jackson!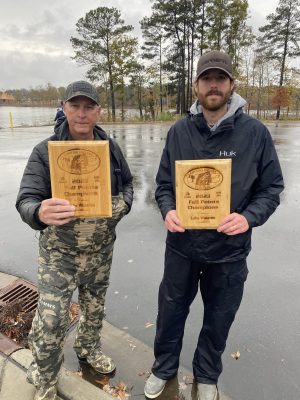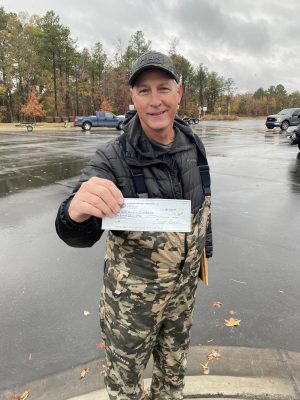 Jeff & Jacob Norris won the points and brought in the Academy BF!
| | | | |
| --- | --- | --- | --- |
| Teams | BF | Weight | Winnings |
| Danny Gibson & Steve Newell | 3.10 | 12.69 | $1,175.00 |
| Butch Williams & Sonny Beam | 3.16 | 12.52 | $170.00 |
| Robert Jackson & Chance Jackson | 3.00 | 9.20 | |
| Jeff Norris & Jacob Norris | 3.37 | 7.43 | $100.00 |
| Michael Richardson | 0.00 | 5.85 | |
| Jeff Waldron & Stephen Lahr | 2.85 | 2.85 | |
| Robbie English & Scott Williams | 0.00 | 0.00 | |
| Paul Wells & Craig Haven | 0.00 | 0.00 | |
| Jerry Freezon | 0.00 | 0.00 | |