Next Wateree CATT is Saturday June 8 at Clearwater Cove Marina!
Allen Fletcher & Donald Hinson brought in 17.91 lbs and win $860.00!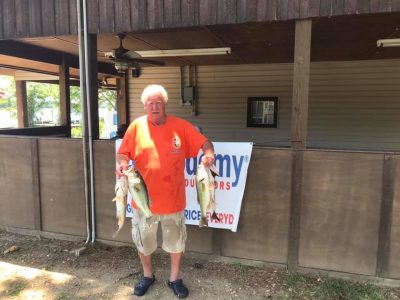 Wesley & Bubba Jackson took 2nd with 16.89 lbs!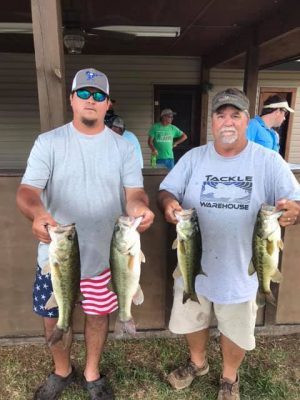 Mike King & Mike Traynum was 3rd!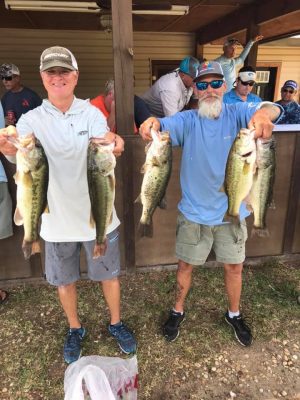 Scott Floyd with the BF at 5.36 lbs!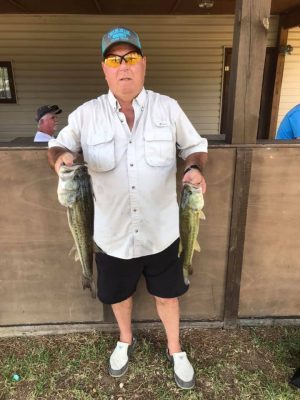 Scott with his Academy Gift Card!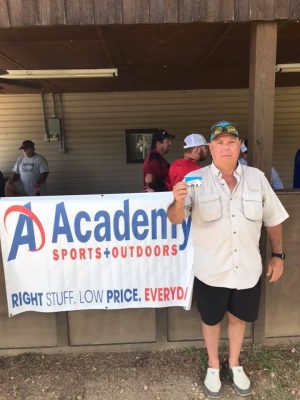 | | | | | |
| --- | --- | --- | --- | --- |
| Wateree June 1, 2019 | | | | |
| Summer Qualifier #2 | | | | |
| | Big | Total | Total | |
| 17 Teams | Fish | Weight | Winnings | Points |
| Allen Fletcher – Donald Hinson | 4.48 | 17.91 | $860.00 | 110 |
| Bubba Jackson – Wesley Jackson | 4.32 | 16.89 | $210.00 | 109 |
| Mike King – Mike Traynum | 4.35 | 16.83 | $90.00 | 108 |
| Scott Floyd – Bob Weaver | 5.72 | 16.49 | $112.00 | 107 |
| Bobby Purvis – Matt Ross | 4.89 | 16.14 | | 106 |
| Chad Gainey – Mack Kitchens | 3.90 | 15.81 | | 105 |
| Jason Quinn – John Paul George | 4.80 | 15.33 | | 104 |
| Lee Morris – Robert Ross | 4.05 | 14.96 | $48.00 | 103 |
| Chad Rabon – Walt Almond | 3.99 | 14.52 | | 102 |
| Max Price – Butch Williams | 3.39 | 13.08 | | 101 |
| Jimmy McFarlnad – Calvin Griggs | 5.36 | 13.06 | | 100 |
| Toby Robson – Randy Robson | 3.45 | 12.22 | | 99 |
| Greg Sigmon | 3.15 | 11.55 | | 98 |
| Paul Wells- Donald Wells | 0.00 | 9.25 | | 97 |
| Jason Bateman – Steve Phillips | 3.44 | 7.85 | | 96 |
| Michael Ard – Seth Ard | 0.00 | 4.48 | | 95 |
| David Canupp – David Canupp | 0.00 | 0.00 | | 94 |
| Total Entrys | | | $1,360.00 | |
| BONUS $ | | | $375.00 | |
| Total Paid At Ramp | | | $1,320.00 | |
| Wateree 2019 Summer Final Fund | | | $380.00 | |
| 2020 CATT Championship | | | $35.00 | |
| 2019 Wateree Summer Final Fund Total | | | $620.00 | |
| 2019 CATT Championship Fund Total | | | $1,180.00 | |