The Neuse River Fall Final is Dec 2 at Lawsons Creek Park. You only had to enter 1 Neuse River Qualifier to be eligible to enter the Neuse River Fall Final!
Nathaniel Drayton wins the Neuse River Points and earned free entry at the Final!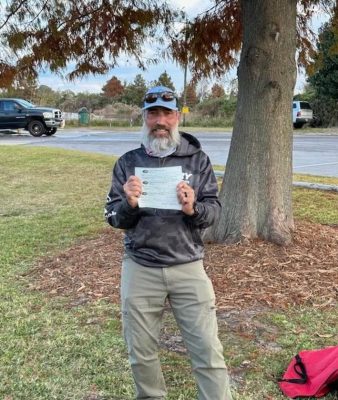 Rob Ramsey weighed in 5 bass at 12.26 and the 1st BF at 4.89 lbs to win the Neuse River!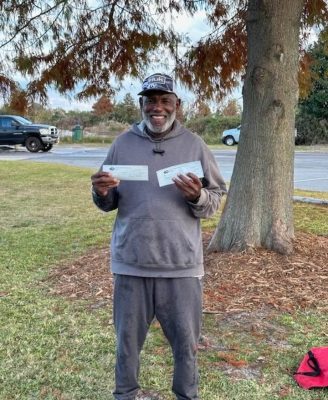 Nathaneil Drayton took 2nd with 11.91 lbs!
| | | | | |
| --- | --- | --- | --- | --- |
| Team | BF | Weight | Winnings | Points |
| ROB RAMSEY | 4.89 | 12.26 | $631.00 | 110 |
| NATHANEIL DRAYTON | 3.44 | 11.91 | $275.00 | 109 |
| TONY CRABB CHAD OBERHAUSER | 3.89 | 10.66 | | 108 |
| DOUG WHITE | 3.70 | 10.37 | | 107 |
| BRAD STAIN/ROBERT RICHARDSON | 2.35 | 9.68 | | 106 |
| STEVEN BROWN KERRY GIBSON | 2.91 | 9.34 | | 105 |
| TOM WARNER | 3.08 | 8.13 | | 104 |
| FRANKIE DILLAHUNT | 4.03 | 5.73 | $39.00 | 103 |
| JIM HIPKISS DENNIS BOYKIN | 2.91 | 5.21 | | 102 |
| DWIGHT SHOLAR JERRY PADGETT | 1.60 | 3.08 | | 101 |
| RICKY SMITH ZACH SMITH | 0.00 | 0.00 | | 91 |
| ZEB WEST TERRY LEE | 0.00 | 0.00 | | 91 |
| JOHN ORCHARD | 0.00 | 0.00 | | 91 |
| Total Entrys | | | $1,040.00 | |
| BONUS $ | | | $225.00 | |
| Total Paid At Ramp | | | $945.00 | |
| CATT | | | $50.00 | |
| 2023 Neuse River Fall Final Fund | | | $250.00 | |
| 2023 CATT Championship/Phantom Fund | | | $20.00 | |
| 2023 Neuse River Fall Fund Total | | | $725.00 | |