Next Neuse River CATT is Oct 23 at Lawson Creek Park!
We have 2 Phantom Outdoor Invitationals coming up in your area!
Sept 24th Chowan River at Pembroke Creek
Oct 15th Roanoke River at Water St Light House Ramp!
Jim Hipkiss & Dennis Boykin took 1st Place with 5 bass weighing 19.35 lbs worth $460.00!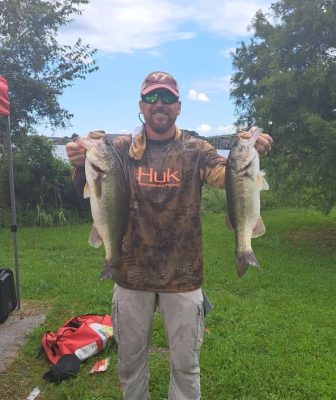 2nd Place went to Roger Griffith & Bryan Link with 16.04 lbs!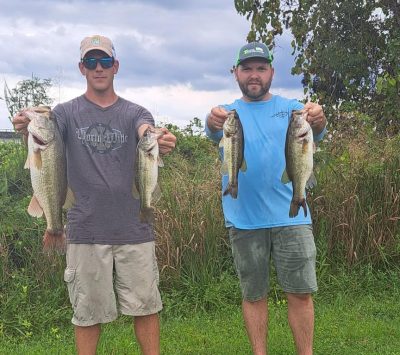 1st BF Donald Carter & Jordan Brown with a 5.72 lb bass!
| | | | | |
| --- | --- | --- | --- | --- |
| Team | BF | Weight | Winnings | Points |
| JIM HIPKISS DENNIS BOYKIN | 4.62 | 19.35 | $460.00 | 110 |
| ROGER GRIFFITH BRYAN LINK | 5.35 | 16.04 | $298.00 | 109 |
| DONALD CARTER JORDAN BROWN | 5.72 | 11.65 | $77.00 | 108 |
| JOSHUA FARLEY LUKE FARLEY | 0.00 | 10.47 | | 107 |
| ANTWAN MOORE ANTWAN MOORE JR | 0.00 | 10.11 | | 106 |
| BOB MONROE AL STEINHAUER | 0.00 | 7.88 | | 105 |
| TIMMY BRASCH BUBBA BARNETT | 0.00 | 7.59 | | 104 |
| COURTLAND WILLIAMS DAVID GRANTHAM | 0.00 | 2.13 | | 103 |
| RANDY BROWN | 0.00 | 0.00 | | 93 |
| TONY CRABB DAN KEATING | 0.00 | 0.00 | | 93 |
| THOMAS CRAFT LUKE CORBETT | 0.00 | 0.00 | | 93 |
| Total Entrys | | | $880.00 | |
| BONUS $ | | | $225.00 | |
| Total Paid At Ramp | | | $835.00 | |
| Neuse River 2022 Fall Final Fund | | | $170.00 | |
| 2023 CATT Championship Fund | | | $25.00 | |
| Neuse River Point Champs | | | $25.00 | |
| 2022 Neuse River Fall Final Fund | | | $170.00 | |