Coming up this Saturday at Farrington Point on Jordan Lake! Phantom Outdoors Invitational! $5,000 1st Place with 50 teams entered! Tap on the link for more info! You can pay on line under "Shop"! Be there early!
Next up for the Old North is the last 2022 Spring Old North Qualifier May 14th at Falls Lake! If you've entered 2 Old Norths this spring you need to make this one at Falls to be eligible to enter the Old North Spring Final! $8,000.00 1st Place! Check out the points by going to the Old North Division page and scrolling all the way down!
Billy Bledsoe & Brian McDonald won BIG on Jordan Lake with 5 bass weighing 22.64 lbs! They earned $2,640.00 for 1st and another $5,000.00 in cash for the Skeeter Real Money Contingency Program! All total they will received $7,640.00!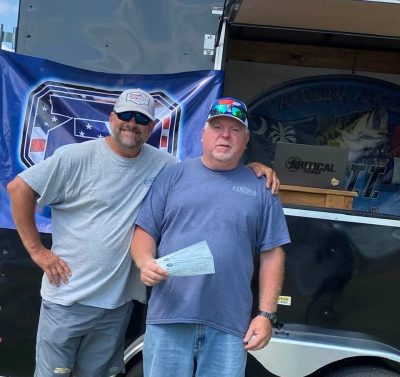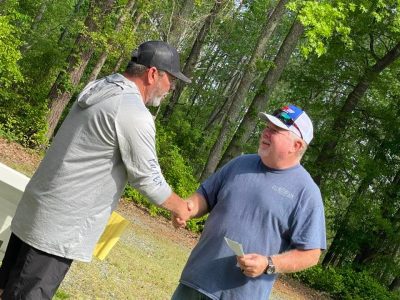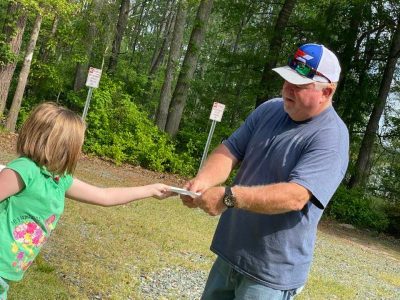 Josh Hooks & Jaime Fajardo finished 2nd with 5 bass weighing 21.76 lbs! They weighed in the 2nd BF at 8.35 lbs and took home a total of $1,138.00!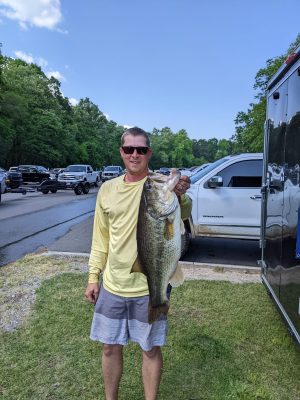 Check out the rest of the money winners!
| | | | | |
| --- | --- | --- | --- | --- |
| Team | BF | Weight | Winnings | Points |
| Billy Bledsoe – Bryan McDonald | 0.00 | 22.64 | $7,640.00 | 110 |
| Jamie Fajardo – Josh Hooks * | 8.35 | 21.76 | $1,138.00 | 109 |
| Scott Woodson – Todd Staker * | 6.34 | 21.57 | $1,260.00 | 108 |
| Dane Butler – Derick Wright * | 5.88 | 21.56 | $635.00 | 107 |
| Paul Owens – Tyler Faggart * | 0.00 | 19.50 | $315.00 | 106 |
| Rick Sossaman – Steve Upchurch * | 6.68 | 19.06 | $235.00 | 105 |
| Benjamin Cannon – Chad Craven | 0.00 | 18.79 | $185.00 | 104 |
| Scott Gatton – Jamie Baynord | 0.00 | 18.41 | $150.00 | 103 |
| Drew Johnson | 7.99 | 17.90 | $140.00 | 102 |
| Rich z – Todd Sumner | 0.00 | 17.65 | | 101 |
| James Wall – Michael Alverson * | 6.10 | 17.62 | | 100 |
| Adam Boone – Matt Harrison | 0.00 | 15.20 | | 99 |
| Brian West – Travis Barefoot-sub | 0.00 | 15.14 | | 98 |
| Todd Massey – Bo Adams | 0.00 | 14.72 | | 97 |
| Timmy Ferrell – Howard Bohannon | 0.00 | 14.05 | | 96 |
| Johnathon Rhew – Mike Rhew * | 8.98 | 13.88 | $322.00 | 95 |
| Scott Smith – Dennis Reed | 0.00 | 13.58 | | 94 |
| Micheal Britt – Fulton Straughn | 0.00 | 12.03 | | 93 |
| Lynn Fox – Seth pallard | 0.00 | 11.64 | | 92 |
| Mark Williams – Tim Goad | 0.00 | 11.09 | | 91 |
| Matthew Jones – Sonny Tindall | 0.00 | 10.49 | | 90 |
| Clay Ausley * | 0.00 | 10.12 | | 89 |
| Jordan Young – Mark Young * | 0.00 | 10.09 | | 88 |
| Micheal k Britt – Rob Barton | 0.00 | 10.05 | | 87 |
| Roby Wyatt – Mike Prytula * | 0.00 | 7.83 | | 86 |
| Seth Ellis – Doug Stalling | 0.00 | 6.86 | | 85 |
| Johnathon Phillips – Josh Whitford | 0.00 | 6.60 | | 84 |
| Terry Amen – Casey Johnson * | 0.00 | 6.35 | | 83 |
| Rick Dunstan – Mike Farrell  * | 4.26 | 6.29 | | 82 |
| Dale Delaney – Mike Salguero * | 0.00 | 5.57 | | 81 |
| Jeff Brown – Trey Hannig * | 0.00 | 5.11 | | 80 |
| Mike Cole – Vinston Nettles * | 0.00 | 4.94 | | 79 |
| Craig Leff – Thomas Sheffler * | 0.00 | 4.24 | | 78 |
| Roy Blackwood – tommy Blackwood * | 0.00 | 2.25 | | 77 |
| John McClelland – Eric Schell * | 0.00 | 0.00 | | 67 |
| David Farmer – Matt Deese * | 0.00 | 0.00 | | 67 |
| Derek Humble – Neil Humble * | 0.00 | 0.00 | | 67 |
| Timmy Blair – Jeremy Wright * | 0.00 | 0.00 | | 67 |
| Alec Lower – Richard Lower * | 0.00 | 0.00 | | 67 |
| Johnny Anton – Bryce McClenney * | 0.00 | 0.00 | | 67 |
| Johnny Howard – William Howard * | 0.00 | 0.00 | | 67 |
| David Hall Chris Waggoner * | 0.00 | 0.00 | | 67 |
| Mike Powers – Seth Mycko * | 0.00 | 0.00 | | 67 |
| Charles Stewart – Chuck Stewart  * | 0.00 | 0.00 | | 67 |
| Justin Rhew – Roger Clary | 0.00 | 0.00 | | 67 |
| Chuck Bolton – Ricky Parker | 0.00 | 0.00 | | 67 |
| Dennis Allen – Dalton Allen | 0.00 | 0.00 | | 67 |
| Total Entrys | | | $6,440.00 | |
| BONUS $ | | | $1,350.00 | |
| Total Paid At Ramp | | | $6,810.00 | |
| Old North 2022 Spring Final Fund | | | $900.00 | |
| 2022 CATT Championship Fund | | | $50.00 | |
| 2022 Old North Spring Final Fund Total | | | $5,860.00 | |