Next Old North will be on Jordan March 25th launching from Farrington Point!
Old North Spring Final $8,000 1st Place GUARANTEED!
Only enter 4 Old North Spring Qualifiers to be eligible to enter the Old North Spring Final
Fishing solo or with a sub counts toward a Teams Final Qualification
The 2023 CATT Academy Championship will take place on Kerr Lake May 20-21, 2023 and we are guaranteeing $10,000.00 to 1st Place! 1st Place in 2022 was $29,000.00!
Nutbush Ramp Kerr Lake State Park – 115 Jack Wade Farm Road, Henderson, NC    Tap on the link to view more info!
2023 CATT Academy Championship – Carolina Anglers Team Trail (cattteamtrail.com)
The 2023 CATT Academy Championship On Kerr Lake is hosted bt Vance County Tourism!

We had a great crowd with 51 teams entered this past Saturday and paid back a total of $7,910.00!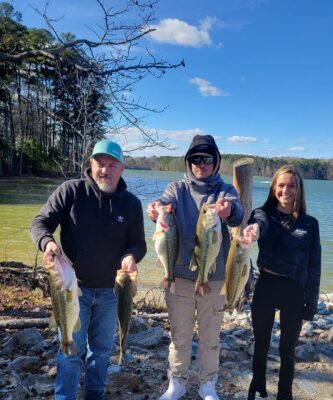 Mike & Jonthan Rhew claimed 1st Place with 5 bass weighing 21.71 lbs! They also weighed in the 2nd BF at 5.15 lbs! Kick in the 1st Place Side Pot of $1,020.00 and they took home $3,170.00!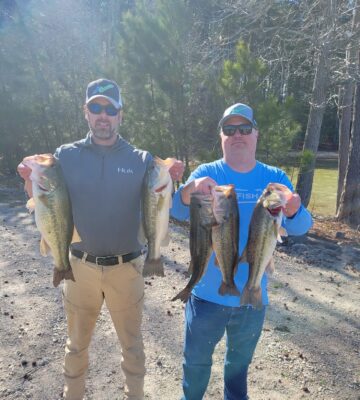 David Farmer & Matt Deese took 2nd Place with a limit weighing 19.25 lbs and with the 2nd Place Side Pot of $660.00 added in they took home $1,660.00!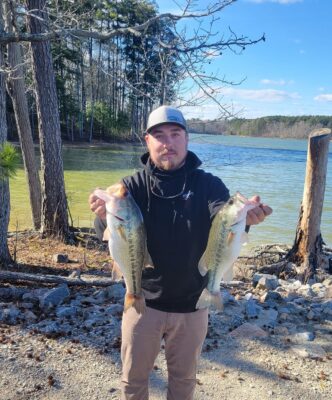 Roger Clary & Justin Rhew finished 3rd with 16.66 lbs! They took home $995.00 with the 3rd Side Pot of $320.00 added in!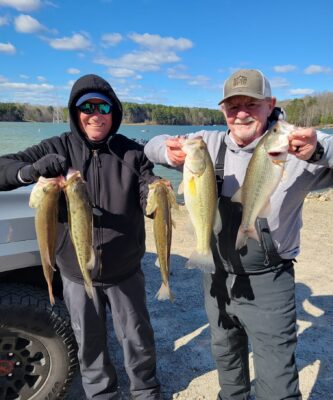 Dean Larson & Larry Hipps took 5th with 15.50 lbs!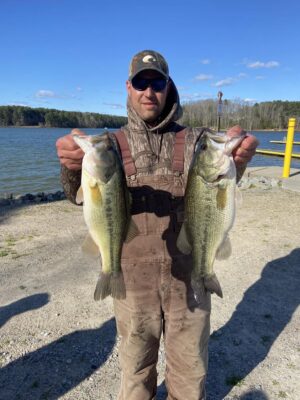 6th Place Ryan Roller!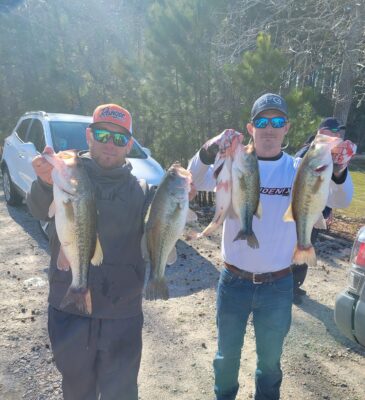 Jeffrey Davis & Cody Howard 7th with 15.35 lbs!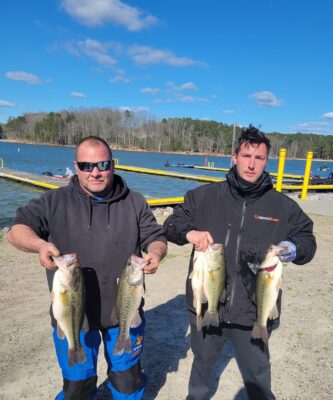 Coming in 8th Place with 15.10 lbs! John Richmond & Tyler Richmond!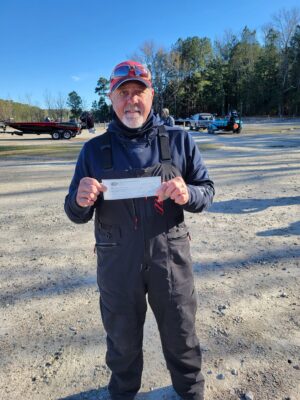 Doug Stallings & Seth Ellis took 9th with 15.08 lbs!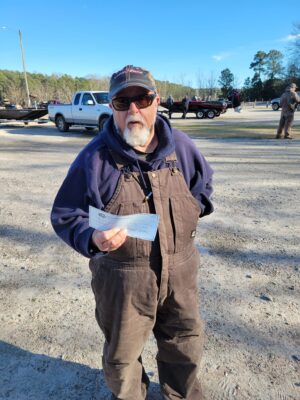 Last Money Spot! Dennis Reedy & Scott Smith 14.87 lbs!
| | | | | |
| --- | --- | --- | --- | --- |
| Team | BF | Weight | Winnings | Points |
| Mike Rhew – Jonathan Rhew | 5.15 | 21.71 | $3,170.00 | 110 |
| David Farmer – Matt Deese | 3.34 | 19.25 | $1,660.00 | 109 |
| Roger Clary – Justin Rhew | 4.02 | 16.66 | $995.00 | 108 |
| Josh Hooks – Tyler Trent | 0.00 | 16.64 | $500.00 | 107 |
| Dean Larson – Larry Hipps | 4.00 | 15.50 | $340.00 | 106 |
| Ryan Roller | 4.41 | 15.46 | $260.00 | 105 |
| Jeffery Davis – Cody Howard | 3.69 | 15.35 | $200.00 | 104 |
| John Richmond – Tyler Richmond | 4.57 | 15.10 | $165.00 | 103 |
| Doug Stallings – Seth Ellis | 0.00 | 15.08 | $145.00 | 102 |
| Scott Smith – Dennis Reedy | 4.76 | 14.87 | $125.00 | 101 |
| Eric Schell – Todd Smith | 3.48 | 14.86 | | 100 |
| Joseph Sharpe – Glenn Eskin | 3.98 | 14.51 | | 99 |
| Ronnie Britt – Dillon Britt | 4.43 | 14.42 | | 98 |
| Johnny Howard – William Howard | 0.00 | 14.24 | | 97 |
| Steven Riggs – Rodney Sorrell | 0.00 | 14.13 | | 96 |
| Marty Warren – Brian Calloway | 0.00 | 14.11 | | 95 |
| Jeff Beasley – Park Beasley | 0.00 | 13.74 | | 94 |
| Joe Osbourne – John Pilcher | 0.00 | 13.48 | | 93 |
| Tony Stanley – Chase Stanley | 0.00 | 12.85 | | 92 |
| Tim Goad – Mark Williams | 0.00 | 12.77 | | 91 |
| Mike Marchant – Bradley McLaurin | 5.00 | 12.70 | | 90 |
| Dakoda Lucy – Chris Bowen | 0.00 | 12.64 | | 89 |
| Gary Johnson – Chris Inscoe | 0.00 | 12.03 | | 88 |
| Johnny Wood | 4.01 | 11.70 | | 87 |
| Jerry Dean – Robert Dean | 4.10 | 11.47 | | 86 |
| Tyler Goss – Owen Penhollow | 0.00 | 11.01 | | 85 |
| Travis Watson – Shannon Stewart | 0.00 | 10.76 | | 84 |
| Lucas Lobaugh – Jeremy Moody | 0.00 | 10.67 | | 83 |
| Eddie Glasscock – Billy Dunn | 0.00 | 10.63 | | 82 |
| Charles Stewart | 0.00 | 10.57 | | 81 |
| Lee Gay – Justin Ingle | 0.00 | 10.43 | | 80 |
| Rich Zerbala – Jamie Olive | 0.00 | 10.32 | | 79 |
| Mark Herndon – Bobby Houser | 0.00 | 9.88 | | 78 |
| DJ Myslinski – Dean Myslinski | 0.00 | 9.63 | | 77 |
| Michael Stewart – Buck Clark | 0.00 | 8.92 | | 76 |
| Scott Woodson – Todd Staker | 3.59 | 7.97 | | 75 |
| Mike Anderson – Justin Egitto | 5.67 | 7.69 | $350.00 | 74 |
| Michael Britt – Heath Britt | 0.00 | 7.68 | | 73 |
| Clay Ausely-  Ken McNeil | 5.07 | 6.85 | | 72 |
| Rick Dunstan – Mike Farrell | 0.00 | 3.90 | | 71 |
| Alec Lower – Richard Lower | 3.26 | 2.81 | | 70 |
| Calton Hall – Jason Suggs | 0.00 | 0.00 | | 60 |
| Randy Waterman – Donnie Avant | 0.00 | 0.00 | | 60 |
| Kevin Cheatham – Johnny Wilder | 0.00 | 0.00 | | 60 |
| Brandon Curtis – Tom Wilkins | 0.00 | 0.00 | | 60 |
| Miek Eggers – Mark Williams | 0.00 | 0.00 | | 60 |
| Chuck Byrd – Jerry Mashburn | 0.00 | 0.00 | | 60 |
| Seth Bullard – Lynn Fox | 0.00 | 0.00 | | 60 |
| Tim Nobles – Kevin Hayslett | 0.00 | 0.00 | | 60 |
| Brian Welch – Mark Inman | 0.00 | 0.00 | | 60 |
| Jacob Moore | 0.00 | 0.00 | | 60 |
| Total Entrys | | | $7,000.00 | |
| BONUS $ | | | $2,000.00 | |
| Total Paid At Ramp | | | $7,910.00 | |
| Old North 2023 Spring Final Fund | | | $1,020.00 | |
| CATT | | | $50.00 | |
| 2023 CATT Championship Fund | | | $50.00 | |
| 2023 Old North Spring Final Fund Total | | | $1,000.00 | |