2022 Santee Cooper Phantom Outdoors Invitational will GUARANTEE $10,000.00 to the 1st Place Team! Dates will be released later this Summer! Tap on the Phantom logo below to start shopping. Use PHANTONCATT15 at checkout and save 15% off your order!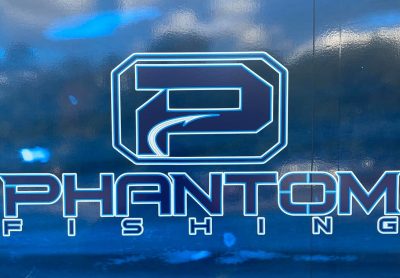 2021 PHANTOM OUTDOORS INVITATIONAL CLASSIC TOURNAMENT INFO!
Nov 5-6 Lake Hartwell, SC MINIMUM $10,000 1st Place! Tap on the link below!
Down in the Low Country of South Carolina this past weekend we had 113 Teams converge on John C Land trying to take home a chunk of the $32,000.00 purse up for grabs! They were met by a crisp cool morning but very little wind! This was our 2nd Phantom Outdoors Invitational of 2021 and the teams were biting at the bit to get going! We saw a lot of new faces and we very much appreciate you joining us! Hope to see you again soon!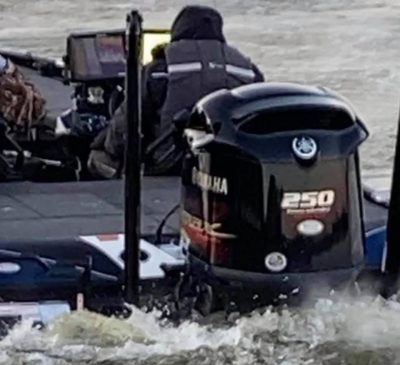 We also had the Lews/ Strike King Promo Trailer at the Santee Cooper Phantom and the trailer will be at the May 15th Lake Norman Phantom Outdoors Invitational! We will award a $50 Lews/ Strike King Gift Card at each Phantom in 2021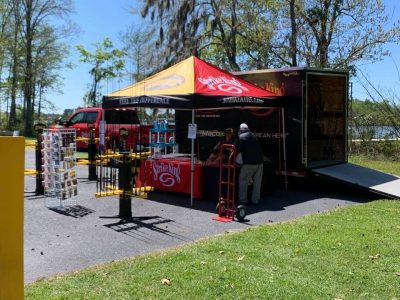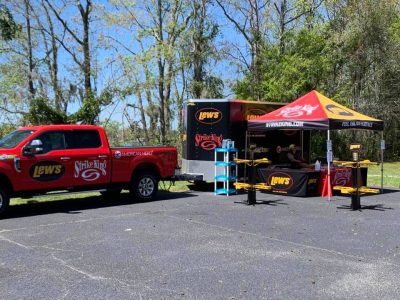 When you check out tournament results for Santee Cooper you expect to see some huge bags! The cool air temp kept Santee Cooper from showing the number of heavy bags she can produce in April but we did have a few! Craig McFadden & Mike Watson weighed in the heaviest bag at 27.30 lbs! Kick in the Skeeter Real Money Bonus and they took home a total of
$18,900.00!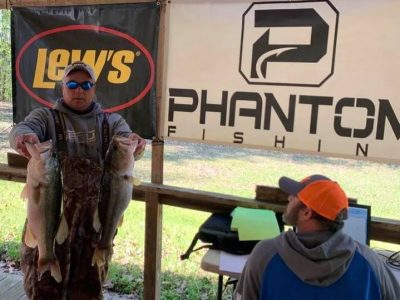 Lex & Xan Costas took 2nd Place with 5 bass weighing 26.56 lbs! They collected $4,620.00!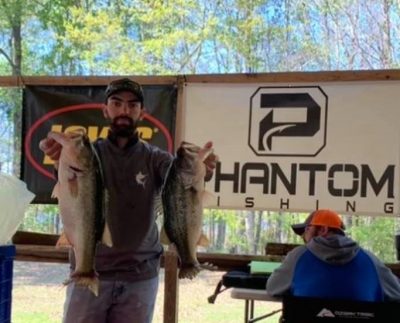 Nathan Mixson & Michael Craven claimed 3rd with 5 bass weighing 23.63 lbs for a $3,040.00 payday!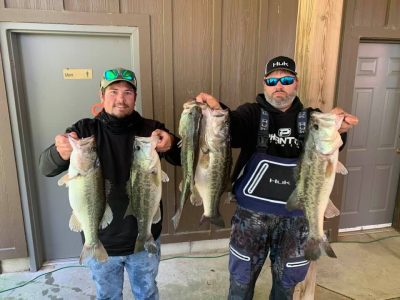 Perry Holloway & Tim Sox 4th with 22.04 lbs $1,500.00!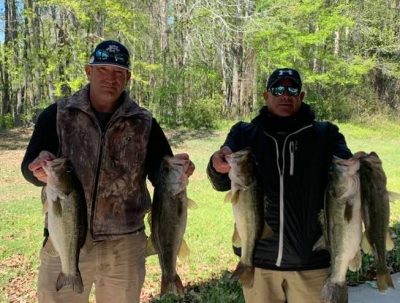 Freddie & Clark Gibbs brought in 21.86 lbs to finish 5th and they weighed in the 1st BF at 7.61 lbs! $1,350.00!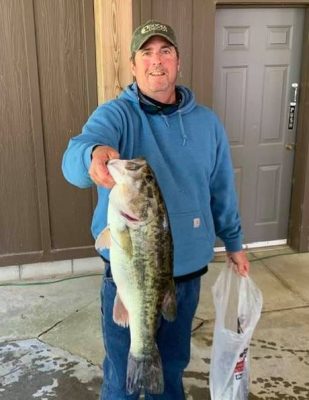 Daniel Howell & Sean Anderson 6th with 21.80 lbs! $900.00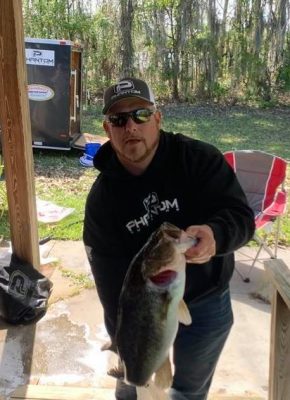 Steve Borton & Dave Murdock 7th 21.53 lbs! $800.00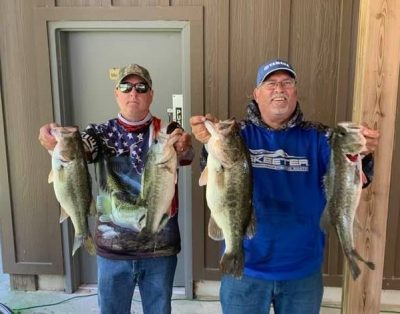 Joe & Joseph Buddin 9th 21.53 lbs! $650.00!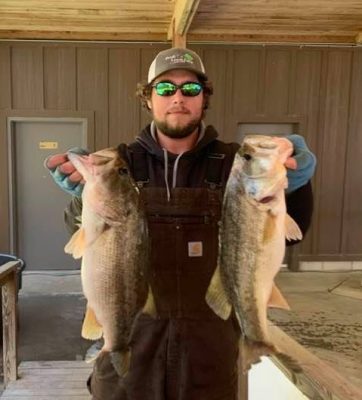 Ben Cox & Chase Marshall finished 17th with 17.52 lbs and weighed in the 1st BF at 7.65 lbs! $$1,100.00!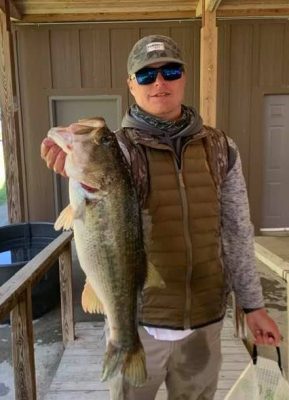 | | | | |
| --- | --- | --- | --- |
| 113 Teams | BF | Weight | Winnings |
| Craig McFadden – Mike Watson  | 0.00 | 27.30 | $18,900.00 |
| Lex Costas – Xan Costas | 7.38 | 26.56 | $4,620.00 |
| Michel Craven – Nathan Mixson | 0.00 | 23.63 | $3,040.00 |
| Perry Holloway – Tim Sox | 0.00 | 22.04 | $1,500.00 |
| Freddie Gibbs – Clark Gibbs | 7.61 | 21.86 | $1,350.00 |
| Daniel Howell- Sean Anderson | 0.00 | 21.80 | $900.00 |
| Steve Borton – Dave Murdock | 6.50 | 21.53 | $800.00 |
| Trey Shultz – Tanner Shultz | 7.55 | 21.03 | $700.00 |
| Joe Buddin – Joseph Buddin | 0.00 | 20.98 | $650.00 |
| Kyle Austin – Jimmy Austin | 0.00 | 19.55 | $600.00 |
| Dean Jacob-Mark Cummings | 0.00 | 19.16 | $550.00 |
| John Wilson – Danny Shanz | 5.89 | 18.78 | $500.00 |
| Bryan Cook – Steve Harmon | 0.00 | 18.75 | $450.00 |
| Chuck Howard- Wayne Frierson | 0.00 | 18.20 | $400.00 |
| Winky Watford | 5.29 | 17.87 | $350.00 |
| Wade Grooms | 0.00 | 17.58 | $325.00 |
| Ben Cox – Chase Marshall | 7.65 | 17.52 | $1,100.00 |
| Mark Hutson – Wendy Hutson | 0.00 | 17.49 | $250.00 |
| Eric Glenn – Brad Schindledecker | 0.00 | 17.41 | |
| Brent Riley – Nathan Burgess | 0.00 | 17.40 | |
| Brent Waynick- Emmett McCauley | 0.00 | 17.18 | |
| Mack Altman – Randall Miller | 0.00 | 16.80 | |
| Patrick Cook – Mack Cook | 0.00 | 16.78 | |
| Brian Scott- Brad Beatson | 0.00 | 16.72 | |
| Jordan-Justin Marlow | 0.00 | 16.62 | |
| Wendell Causey – TJ Anderson | 6.13 | 16.45 | |
| Chad Ardis – Bud Bowman | 0.00 | 16.44 | |
| Justin Cromer-Sean Skey | 6.43 | 16.29 | |
| Jess White- Hunter Dickerson | 0.00 | 16.12 | |
| Rodney Wrenn-Rod Wrenn | 0.00 | 16.11 | |
| Andy Rutledge – Marty Mixon | 6.88 | 16.07 | |
| Freddie Gamble- Jay Morris | 0.00 | 16.07 | |
| Billy Willis – Glenn Porter | 0.00 | 15.38 | |
| Dane Odom-Ross Burns | 0.00 | 14.98 | |
| Nelson Walker- Ed Paul | 0.00 | 14.79 | |
| Nathan Griffith – Jared Griffith | 0.00 | 14.68 | |
| Jamie Partee – Donnie McCord | 0.00 | 14.54 | |
| Timothy Kelley – Chad Craven | 5.74 | 14.50 | |
| Joel Hopkins-Jason Barrett | 0.00 | 14.44 | |
| Cecil-Michael Wolf | 0.00 | 14.10 | |
| Cory Casey-Matt Judy | 6.55 | 13.98 | |
| Chad Pennell – Todd Smith | 0.00 | 13.89 | |
| Trez Wienges – Wesley Bilton | 0.00 | 13.83 | |
| Robbie Drake | 0.00 | 13.30 | |
| Nick Gant-Brandon Jeffcoat | 6.36 | 13.10 | |
| Todd Olds – Jonathan Gowdy | 0.00 | 12.97 | |
| Robb Boyne – Ed August | 0.00 | 12.45 | |
| Rusty Bullard – Eric Martin | 0.00 | 12.13 | |
| Mark Abbott- Joey McLean | 0.00 | 11.85 | |
| Kevin Alford – Tripp Fryar | 4.71 | 11.11 | |
| Elvis – Brian Peagler | 0.00 | 11.11 | |
| Bucky DeBerry | 0.00 | 10.64 | |
| Bennett Lawshe – River Squires | 2.95 | 10.60 | |
| Thad Driggers-Bunn Tyson | 0.00 | 10.60 | |
| Kyle McElveen – Chris Edge | 0.00 | 10.47 | |
| Micah Bennett – Wayne Clifton | 0.00 | 10.42 | |
| Clint Burrows- Casey McLeod | 0.00 | 9.47 | |
| Tom Bancroft-TJ Bancroft | 0.00 | 8.53 | |
| Henry Mueller- Chris Davis | 0.00 | 7.79 | |
| Cayden Lawrence – Pete Lawrence | 0.00 | 7.67 | |
| Willie Weatherford – Jeff Debar | 4.21 | 7.07 | |
| John Johnston – Mark Cercopely | 0.00 | 6.38 | |
| Zeke Lynam-Sullivan Curti | 5.35 | 5.35 | |
| Austin Jernigan – Jesse Strickland | 0.00 | 5.24 | |
| William Hester – Montae Gregg | 0.00 | 4.71 | |
| Casey Warren – Ryan Thompson | 0.00 | 0.00 | |
| Spencer McNeill-Jason Miles | 0.00 | 0.00 | |
| William Griffith – Curt Tilghman | 0.00 | 0.00 | |
| William White – Van Malphrus | 0.00 | 0.00 | |
| Mike Byrd-Justin Barfield | 0.00 | 0.00 | |
| Ryan Drew – Butch Drew | 0.00 | 0.00 | |
| Ray Walsh – Hunter Spivey | 0.00 | 0.00 | |
| Jeremy Hewitt – Chad Williams | 0.00 | 0.00 | |
| Mitch Drew – Kenny Drew | 0.00 | 0.00 | |
| Robbie Boyd – Dalton Warren | 0.00 | 0.00 | |
| Jamie Glasscock – Max Terry | 0.00 | 0.00 | |
| John Eagen – Amanda Eagen | 0.00 | 0.00 | |
| Skeeter Wayne Crosby – Chris Wrenn | 0.00 | 0.00 | |
| Blake Thompson – Mark Curry | 0.00 | 0.00 | |
| JW Smith – Jimmy Owens | 0.00 | 0.00 | |
| Bill Holmes – Will Smith | 0.00 | 0.00 | |
| Richard McConnell – Wayne Gamble | 0.00 | 0.00 | |
| Richard Bellamy – Josh Jones | 0.00 | 0.00 | |
| Timmy Squires – Alan Richardson | 0.00 | 0.00 | |
| Michael Criminger – Kinzie Gilreath | 0.00 | 0.00 | |
| Hunter Solberg – Todd Solberg | 0.00 | 0.00 | |
| Mike King – Chris Crawford | 0.00 | 0.00 | |
| Rusty Chapman – Chris Shumpert | 0.00 | 0.00 | |
| Curt Causey – Chris McDonald | 0.00 | 0.00 | |
| Casey Stamey – Rachel Stamey | 0.00 | 0.00 | |
| David Ardis – Chris Barfield | 0.00 | 0.00 | |
| Chris Sullivan – Chris Sullivan | 0.00 | 0.00 | |
| Justin McGrady – Allen Osborne | 0.00 | 0.00 | |
| Jordan Tilton – Zach Gulbronson | 0.00 | 0.00 | |
| Glenn Locklair – Jason Locklair | 0.00 | 0.00 | |
| Ted Urqchart- John Ford | 0.00 | 0.00 | |
| Mason Miles-Rudy Williams | 0.00 | 0.00 | |
| Jamie Blackburn- Dale Carter | 0.00 | 0.00 | |
| Chandus-Gavin Porter | 0.00 | 0.00 | |
| Mitchell Gordon- AJ Kluesner | 0.00 | 0.00 | |
| Elvis Black- Brian Crosby | 0.00 | 0.00 | |
| Jonathan Keller- James Meadows | 0.00 | 0.00 | |
| Clayton King- Mike Holloway | 0.00 | 0.00 | |
| Mark Deschanes- Mike Sott | 0.00 | 0.00 | |
| Mike Ard- Jeff Parsons | 0.00 | 0.00 | |
| Robert-Frankie Taylor | 0.00 | 0.00 | |
| Tom Rubbo- Paul Selle | 0.00 | 0.00 | |
| Vinson Blanton-Mark Collins | 0.00 | 0.00 | |
| Reggie Hopkins- Mike Brasington | 0.00 | 0.00 | |
| David Malin- Robbie Setcora | 0.00 | 0.00 | |
| Chad Cook-Alan Williams | 0.00 | 0.00 | |
| Jonathan Brindle-David Grooms | 0.00 | 0.00 | |
| Carl Smith- Donald Henson | 0.00 | 0.00 | |