The SENC Fall Final will be held November 20th on Lake Sutton! We have 42 teams eligible to enter! We have $1000.00 in the SENC Final Fund PLUS another $750.00 in BONUS $$! Someone is going to have a great payday! Thanks for fishing with us!
Jeremy Sullivan & Eric Buie are out SENC Fall Point Champs! They will receive FREE entry at the SENC FALL Final & Blast Off #1 Plus $50 Cash! Plus 2 Point Champ Plaques! That's a $170.00 Value!
2nd Place in the Points was Benjamin Milam & Zachery Milam! They will earn $100.00 in Point Money!
3rd Place in the Points goes to Neil Smith & Jimmy Roughton! They will take home $50.00 in Point Money!!
1st Place goes to Brent and Owen Sewell with 15.83 lbs! Total winnings $2,050.00 including donations and sidepot money.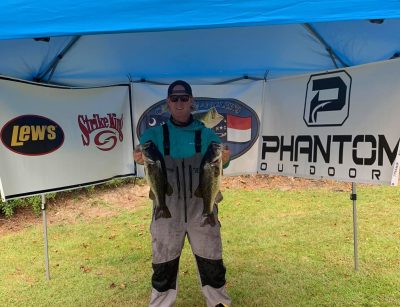 2nd goes to Zach Rogers and Devin Cook with 15.32 lbs and 2nd BF for a total of of $450.00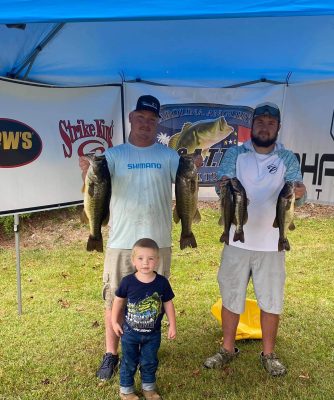 3rd goes to Jeremy Sullivan and Eric Buie with 13.92 lbs winnings of $250.00
4th goes to Ray Cox and Lynn Davis Cox with 13.66 lbs and 1st Academy BF with total winnings $340.00 and a $25.00 Academy gift card!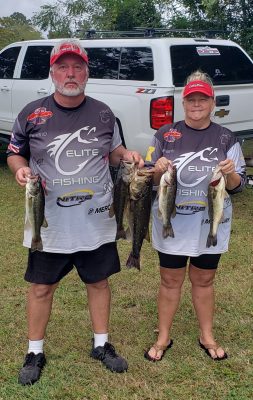 5th goes to Mike Lanier and Norman Mullinax with12.76 lbs total winnings $110.00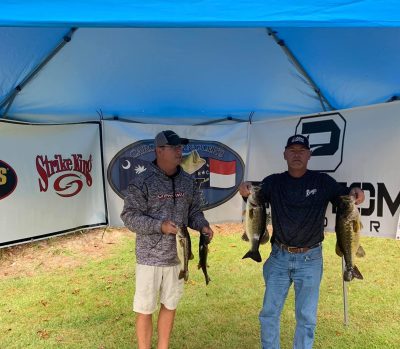 6th goes to Krisopher Corbett and Bohdi with 12.58 lbs winnings of $100.00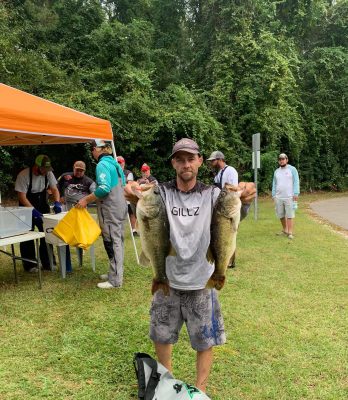 | | | | | |
| --- | --- | --- | --- | --- |
| Brent Sewell – Owen Sewell | 4.73 | 15.83 | $2,052.00 | 110 |
| Zack Rogers – Devin Cook | 5.20 | 15.32 | $450.00 | 109 |
| Jeremy Sullivan – Eric Buie | 0.00 | 13.92 | $250.00 | 108 |
| Ray Cox – Lynn Cox | 5.72 | 13.66 | $340.00 | 107 |
| Mike Lanier – Norman Mullinax | 0.00 | 12.76 | $110.00 | 106 |
| Kris Corbett – Bohdi | 0.00 | 12.58 | $100.00 | 105 |
| Ben Milam – Zachery Milam | 0.00 | 11.97 | | 104 |
| Chris Gainey – Joey Bordeaux | 0.00 | 11.78 | | 103 |
| Andy Coor – Aaron Dennis | 0.00 | 11.64 | | 102 |
| Neil Smith – Jimmy Roughton | 2.95 | 11.17 | | 101 |
| Mark Fairfax – Trey Antee | 0.00 | 11.11 | | 100 |
| David Carterette – Kenneth Strickland | 0.00 | 10.35 | | 99 |
| Jay Abston – Justin Abston | 0.00 | 10.23 | | 98 |
| Jamie Pierce – Michael Long | 0.00 | 10.18 | | 97 |
| Mikcey Bullard – Gary Cox Jr | 0.00 | 9.86 | | 96 |
| Michael McDonald | 0.00 | 9.38 | | 95 |
| David Jones – Hunter Jones | 0.00 | 8.86 | | 94 |
| Ina Seaver – Ken Huffman | 2.38 | 8.15 | | 93 |
| Jeremy Ives | 0.00 | 7.86 | | 92 |
| Scott Rhoades – Brent Newton | 0.00 | 7.28 | | 91 |
| Chris Hall – Jeremy Byrd | 0.00 | 6.40 | | 90 |
| Preston Nowell | 0.00 | 6.33 | | 89 |
| Victor Cuevas – Tim Griffin | 0.00 | 4.41 | | 88 |
| Patrick Lunsford – John Orchard | 0.00 | 4.27 | | 87 |
| Jeremy Branch – Gary Cox | 0.00 | 3.59 | | 86 |
| Alan Arnette – Tim Arnette | 0.00 | 1.26 | | 85 |
| Jason Dew – Tom Elliott | 0.00 | 0.00 | | 75 |
| Johnny Britt – Alan Chance | 0.00 | 0.00 | | 75 |
| Chris Prosser – Eric Hardy | 0.00 | 0.00 | | 75 |
| James Davis – Frank Grimsley | 0.00 | 0.00 | | 75 |
| | | | |
| --- | --- | --- | --- |
| Total Entrys | | | $2,400.00 |
| BONUS $ | | | $675.00 |
| Total Paid At Ramp | | | $3,300.00 |
| SENC Fall 2021 Point Fund | | | $200.00 |
| SENC Fall 2021 Final Fund | | | $375.00 |
| 2022 CATT Championship Fund | | | $50.00 |
| 2021 SENC Fall Final Fund Total | | | $1,000.00 |
| 2022 CATT Championship Fund Total | | | $0.00 |