This was our best Fall season yet on Smith Mtn! Couldn't have been possible with out Kevin & Joey Dawson! Thanks guys!
We paid back over $13,000.00 this past Fall on SML. We will have a 2019 Spring SML Trail consisting of 3 Qualifiers and a Final. Plus the Fall Trail will be back in 2019. Remember CATT has a seasonal memberships…Spring & Fall. That enables us to pay back as much as possible at the trails!
Dennie Gilbert took advantage of his $35 Fall membership by joining Landon Siggers at SML. Dennie won Saturday at Kerr with Charlie Reed fishing the Kerr Fall Final! Dennie and Landon weighed in 19.07 lbs and took home $2,100.00!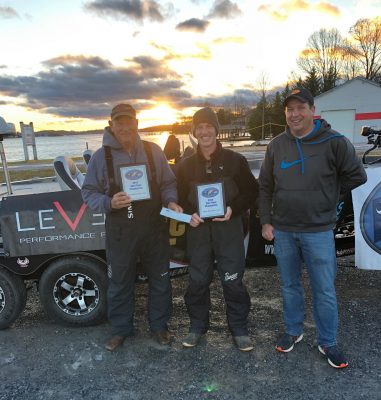 Ben & Brandon Reynolds finished 2nd with 18.54 lbs worth $1,420.00!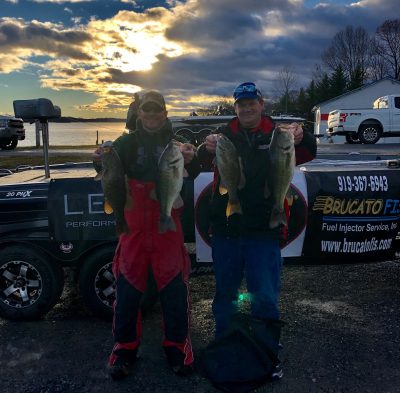 Josh Dudley & Tyler Farmer 3rd with 18.23 lbs. They also won the points!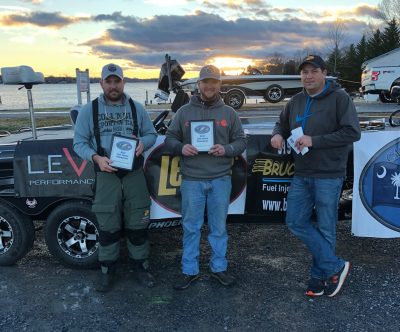 Damien McMahon & Mike Toney brought in the Big Smallmouth at 3.68 lbs and received $400.00 for their 4th place finish. Damien & Mike also were awarded a Lews  Mach Combo!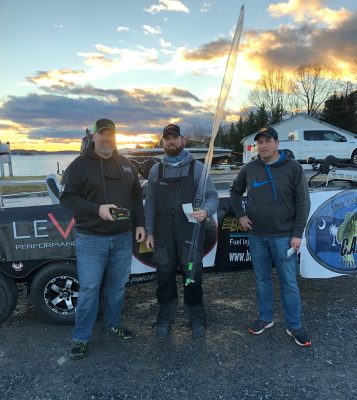 Craig Wright & Mickey Bergeron claimed the Big Largemouth with a 5.75 lb Hawg! They also received a Lews Mach Combo!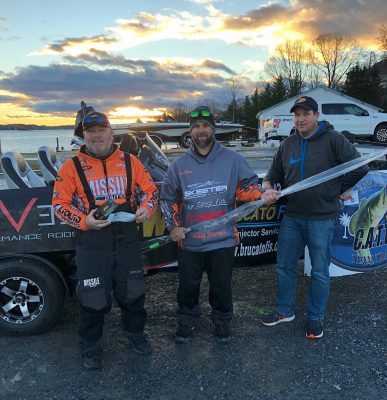 Don't forget guys, you can qualify for the 2019 CATT Championship on Kerr be entering any 3 CATT events! Fall and Spring combined!
Also if you're looking for some great fishing apparel check out Phantom Outdoor Apparel! Use PHNATOMCATT15 and receive 15% of your order!
Click on the link and visit the Phantom site!

$ Awarded to Big SM & Big LM
BIG
TEAM
FISH
TOTAL
WINNINGS
DENNIE GILBERT/LANDON SIGGERS
5.68
19.04
$2,100.00
BRANDON REYNOLDS/BEN REYNOLDS
3.59/5.63
18.54
$1,420.00
TYLER FARMER/JOSH DUDLEY
3.37/5.49
18.23
$930.00
DAMIEN MCMAHON/MIKE TONEY

3.68

/4.54
18.00
$400.00
BRYAN CALLOWAY/WILLIAM HUBBARD
4.43
17.13
$175.00
JOHNNY MARTIN/CHAD GREEN
3.96/4.37
16.62
$125.00
IAN MCCROY/JOSH INGRAM
4.64
16.16
TONY WALKER/WAYNE NIDIFFER
4.94
15.45
RICK TILLEY JR./RICK TILLEY SR.
0.00
9.96
STANLEY COFFER/MATT KLUENDER
4.87
9.59
JERAME EDWARDS/CHRIS DAWSON
3.76
6.93
CRAIG WRIGHT/MICKEY BERGERON

5.75

5.75
$125.00
CHASE COOPER/RICKY YOUNG
5.31
5.31
BRYAN HARLOW/ERIC CATLETT
0.00
0.00
CHRIS ATKINS/MATT ATKINS
0.00
0.00
JEREMY KENT/BRENDAN KENT
0.00
0.00
MATT POWERS/JUSTIN MEDEIROS
0.00
0.00
DONNIE WYATT/DYLAN GAULDIN
0.00
0.00
SCOTT STILTNER/JEFF DAVIS
0.00
0.00
MAURICE OAKES/BRYAN HUMPHREYS
0.00
0.00
JOEY DAWSON/KEVIN DAWSON
0.00
0.00
STEVE WOODROOF/CHARLIE DAVIS
0.00
0.00
MATT HICKS/RICK WHITE
0.00
0.00
RANDY ANDERSON/SEAN COOK
0.00
0.00
CHARLEY FOCHTMAN/FIELDING FOCHTMAN
0.00
0.00
DAVID MARTIN
0.00
0.00
Total Entrys
$3,000.00
BONUS $
$800.00
Smith Mtn Fall Final Fund
$1,430.00
Total Paid At Ramp
$5,230.00
Total Paid Fall 2018 Smith Mtn
$13,400.00