Next Sparkleberry Swamp Quest is Oct 12 at Packs on Lake Marion!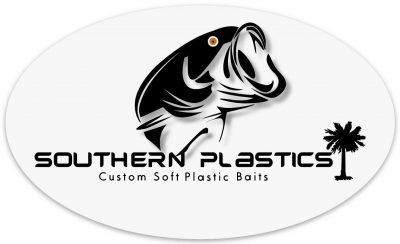 Visit Southern Plastics on Facebook!
https://www.facebook.com/Southern-plastics-611397035919002/
Buddy Holmes weighed in 5 bass at 23.72 lbs and also brought in the BF at 7.07 lbs to take 1st place Saturday at Packs!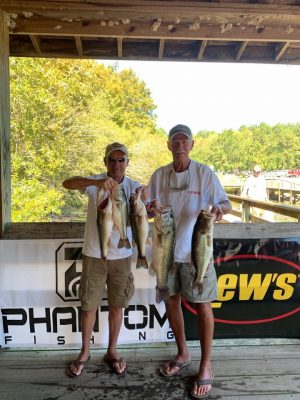 2nd Place was Jason Morse with 14.92 lbs!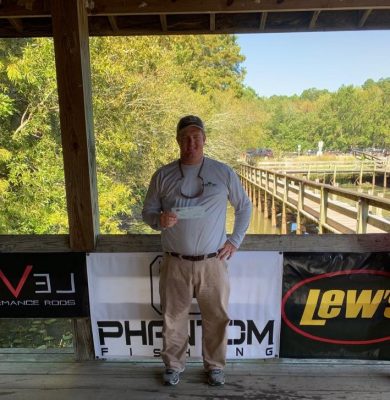 | | | | | |
| --- | --- | --- | --- | --- |
| 12 Teams | BF | Weight | Winnings | Points |
| Buddy Holmes | 7.07 | 23.72 | $640.00 | 110 |
| Jason Morse | 3.72 | 14.92 | $150.00 | 109 |
| Danny Shanz – Cody Armstrong | 4.17 | 14.10 | | 108 |
| Mason Miles | 0.00 | 13.78 | | 107 |
| Allen Bowzard – Victor Moore | 0.00 | 13.70 | | 106 |
| Scott Spittle | 0.00 | 13.24 | | 105 |
| Austin Kitterman | 0.00 | 11.36 | | 104 |
| Dalton Hayes – Zac Hayes | 0.00 | 11.07 | | 103 |
| Paul Geddings – Bruce Peavy | 0.00 | 10.92 | | 102 |
| Scott Glazer – Michael Crider | 0.00 | 8.05 | | 101 |
| Nathan Tyson – Cash Holloway | 0.00 | 7.41 | | 100 |
| David Eargle – Dale Bradshaw | 0.00 | 1.82 | | 99 |
| Total Entrys | | | $600.00 | |
| BONUS $ | | | $300.00 | |
| Total Paid At Ramp | | | $790.00 | |
| Swamp Quest 2019 Fall Final Fund | | | $100.00 | |
| 2020 CATT Championship/Phantom Fund | | | $10.00 | |
| Swamp Quest Final Fund Total | | | $100.00 | |
| 2020 CATT Championship/Phantom  Fund Total | | | $415.00 | |