Next Waccamaw River CATT is July 13 at Georgetown! This is a Gold! $120 pre pay or $130 at the ramp!
CATT 2019 Phantom Outdoors INVITATIONAL
Presented by Phantom Outdoors Tournament Grade Fishing Apparel!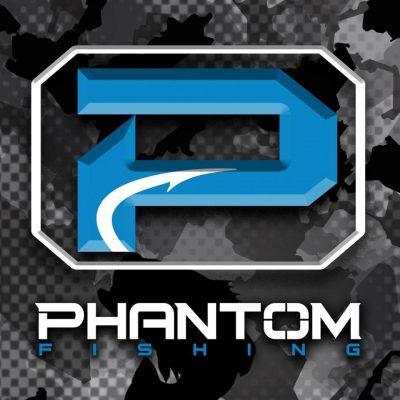 Bucksport Marina, Waccamaw River
July 27th
$5,000.00 1st Place
$200 Entry Fee
Platinum BONUS $100 (Paying 1 Place)
Gold BONUS $50 (Paying up to 3 Places)
Silver BONUS $25 (Paying up to 3 Places)
Blastoff # Determined by Order of Payment!
Qualify by Entering 1 CATT Event! (Finals Included)
Paying 2 BF Places
Paying 1 Place for Every 6 Teams Entered!
Reid McDowell & Danny Allen took 1st Place with 5 bass weighing 14.40 lbs and earned $1,584.00!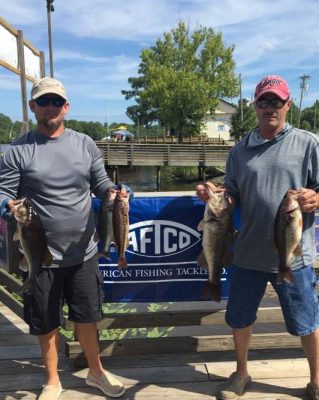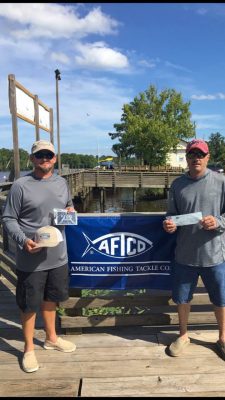 2nd went to Robbie Boyd & Allen Scott with 13.39 lbs $420.00!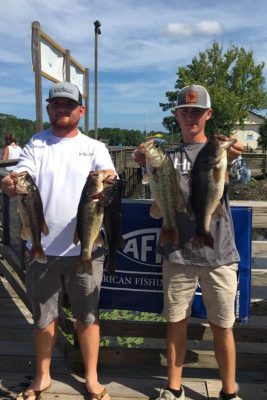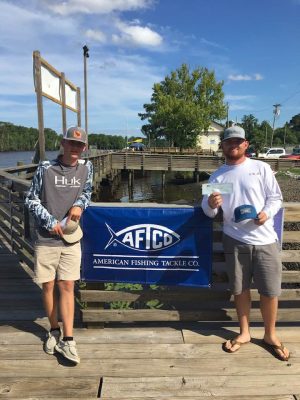 3rd Danny Martin & Britt Brown 11.12 lbs!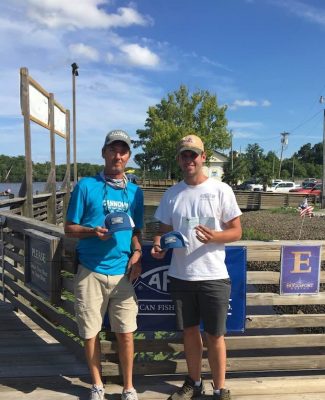 Timmy Squires with the 2nd BF at 4.52 lbs!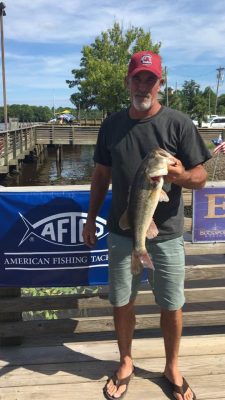 Corey Singleton with a nice un!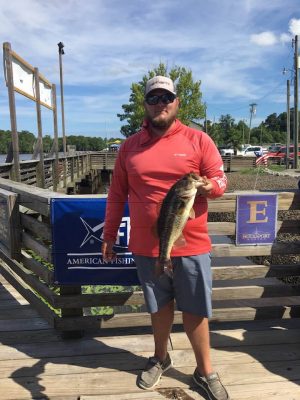 | | | | | |
| --- | --- | --- | --- | --- |
| | Big | Total | Total | |
| 37 Teams | Fish | Weight | Winnings | Points |
| Danny Allen – Reid McDowell | 5.55 | 14.40 | $1,584.00 | 110 |
| Robbie Boyd & Allen Ledford | 3.95 | 13.39 | $420.00 | 109 |
| Britt Brown & Danny Martin | 2.48 | 11.12 | $300.00 | 108 |
| Chad Williams & Jeremy Hewitt | 3.11 | 11.00 | $200.00 | 107 |
| Andrew Vereen & Jordan Weaver | 3.11 | 10.68 | $140.00 | 106 |
| Timmy & River Squirers | 4.52 | 10.52 | $221.00 | 105 |
| Winston Martin – Neal Martin | 3.15 | 10.29 | $100.00 | 104 |
| John Proctor -Johnny Duarte | 3.55 | 10.22 | | 103 |
| Johnny Johnson – Wesely Howell | 3.56 | 10.06 | | 102 |
| Corey Singlton – Jesse Hopkins | 4.20 | 9.63 | | 101 |
| Chris Jones & Ed Owens | 2.17 | 9.58 | | 100 |
| Cal Marsh & Garrett Howard | 3.65 | 9.49 | | 99 |
| Timmy Williamson & James Walters | 3.06 | 9.32 | | 98 |
| Casey Warren – Brad Suggs | 0.00 | 8.65 | | 97 |
| Steve & Jacob Martin | 0.00 | 8.11 | | 96 |
| Jacob Barfield | 0.00 | 8.09 | | 95 |
| Charles Fryer & Darren Williamson | 2.52 | 7.82 | | 94 |
| Adam Lewis & Timmy Barfield | 2.56 | 7.74 | | 93 |
| Scott & Colton Ledford | 0.00 | 6.80 | | 92 |
| Tommy Collins & Avery Williams | 0.00 | 2.53 | | 91 |
| Calvin Clatterback | 0.00 | 2.17 | | 90 |
| Anthony Lee & Jason Owens | 0.00 | 0.00 | | 89 |
| Ryan  Thompson  – Josh Medlin | 0.00 | 0.00 | | 89 |
| Casey Leach | 0.00 | 0.00 | | 89 |
| Marshall Sasser & Kel Owens | 0.00 | 0.00 | | 89 |
| Cody Squirers & Jess White | 0.00 | 0.00 | | 89 |
| Shawn Todd – Clay Lewis | 0.00 | 0.00 | | 89 |
| Nick Gant & Mark Gallup | 0.00 | 0.00 | | 89 |
| Kaleb & Mike Gerald guest | 0.00 | 0.00 | | 89 |
| Don McLaud | 0.00 | 0.00 | | 89 |
| Mark Johnson – Gary Pope | 0.00 | 0.00 | | 89 |
| Kyle & Kristen Chestnut | 0.00 | 0.00 | | 89 |
| Jaqueese Moss & Grayson Brewster | 0.00 | 0.00 | | 89 |
| Wayne & Ryan Marsh | 0.00 | 0.00 | | 89 |
| Colby Calhoun – Furman Cooper | 0.00 | 0.00 | | 89 |
| Andy & Branson Howell | 0.00 | 0.00 | | 89 |
| Michael Dennis & Bill Moore | 0.00 | 0.00 | | 89 |
| Total Entrys | | | $2,960.00 | |
| BONUS $ | | | $525.00 | |
| Total Paid At Ramp | | | $2,965.00 | |
| Waccamaw River 2019 Summer Final Fund | | | $420.00 | |
| 2019 CATT Championship Fund | | | $50.00 | |
| 2019 Waccamaw River Summer Final Fund Total | | | $825.00 | |
| 2019 CATT Championship Fund Total | | | $1,405.00 | |