Next and Last 2022 Fall Waccamaw River Qualifier is November 19 at the Yauhannah Landing!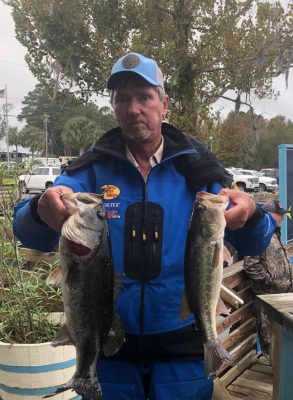 Danny Martin took 1st Place at the Waccamaw River with 5 bass weighing 12.96 lbs! Good Job Danny!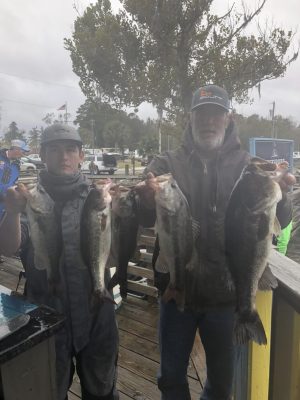 Noah Jones & Timmy Squirers 2nd Place with 12.15 lbs and the 2nd BF at 5.16 lbs! They also claimed the Side Pot money of $450.0 0 for a total of $1,116.00!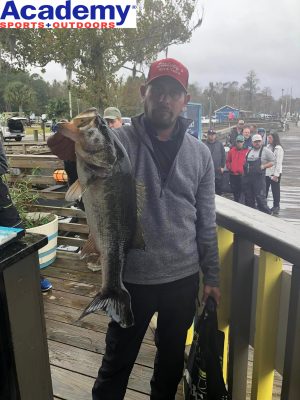 Michael Harrelson & Garrett Tyler took 3rd with 11.84 lbs and the Academy BF at 5.26 lbs! They earned $424.00 plus a $25 Academy Gift Card!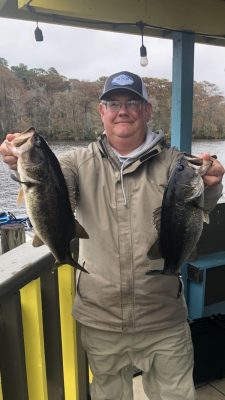 Chris Jones & Ed Owens 4th with 11.61 lbs!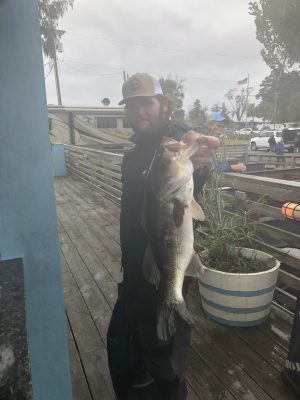 Jacob Barfield with one almost 5 lbs!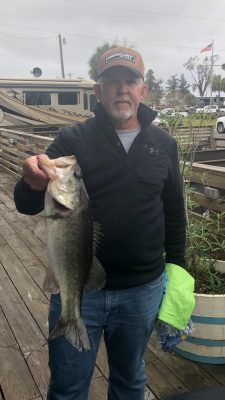 Gary Pope pictured with a healthy bass!
| | | | | |
| --- | --- | --- | --- | --- |
| Team | BF | Weight | Winnings | Points |
| Danny Martin | 3.91 | 12.96 | $1,050.00 | 110 |
| Timmy Squirers & Noah Jones | 5.16 | 12.15 | $1,116.00 | 109 |
| Charlie Holmes & Kaleb Gerald | 3.05 | 11.84 | $340.00 | 108 |
| Michael Harrelson & Garrett Tyler | 5.26 | 11.70 | $424.00 | 107 |
| Chris Jones & Ed Owens | 3.01 | 11.61 | $180.00 | 106 |
| Ryan Thompson & Brian Meyers | 2.89 | 11.50 | $120.00 | 105 |
| Danny Allen & Richard Porter | 2.70 | 10.85 | | 104 |
| John & Charles Proctor | 2.47 | 10.69 | | 103 |
| Jacob Barfield | 4.91 | 10.68 | | 102 |
| Andrew Vereen & Caleb Hartley | 3.35 | 10.21 | | 101 |
| Gary Pope & Mark Johnson | 4.09 | 10.17 | | 100 |
| Jess White & Dayson Lasik | 3.84 | 9.91 | | 99 |
| Robby Byrum & Eric Cox | 3.69 | 9.79 | | 98 |
| Joey & Danny McLean | 2.72 | 9.63 | | 97 |
| Ricky Bellamy | 0.00 | 8.94 | | 96 |
| David & Cody Wilder | 2.60 | 8.59 | | 95 |
| Charles Fryer & Charlie Johnson | 1.75 | 7.81 | | 94 |
| Matthew & Asher Goheen | 2.05 | 7.34 | | 93 |
| Trey Cribb and Dylan McConnell | 0.00 | 7.29 | | 92 |
| Tommy & Thomas Collins | 0.00 | 4.98 | | 91 |
| Don Mclaud & Calvin Clatterbuck | 0.00 | 3.60 | | 90 |
| Ron Terwilliger & Mac Cooper | 0.00 | 0.00 | | 80 |
| Ray Inman | 0.00 | 0.00 | | 80 |
| Terry Goheen | 0.00 | 0.00 | | 80 |
| Randolph Moye | 0.00 | 0.00 | | 80 |
| Jesse Norris | 0.00 | 0.00 | | 80 |
| Eddie Fisher & Dewayne Wilson | 0.00 | 0.00 | | 80 |
| Josh Jones   Sub Randy Jones | 0.00 | 0.00 | | 80 |
| Casey Warren | 0.00 | 0.00 | | 80 |
| Dalton Warren & Jessie Harold | 0.00 | 0.00 | | 80 |
| Avery Williams | 0.00 | 0.00 | | 80 |
| Steve Thomas & Carl Ward | 0.00 | 0.00 | | 80 |
| Total Entrys | | | $3,200.00 | |
| BONUS $ | | | $450.00 | |
| Total Paid At Ramp | | | $3,230.00 | |
| 2022 Waccamaw Fall Final Fund | | | $295.00 | |
| 2022 Waccamaw Fall Point Champs | | | $50.00 | |
| 2023 CATT Championship/Phantom Fund | | | $50.00 | |
| 2022 Waccamaw Fall Fund Total | | | $480.00 | |