Next up is the Yadkin Final Nov 22 at High Rock launching from Southmont! We have $2,575.00 in the Yadkin Final Fund! Big Payday is coming for 1 of our 50 Qualified teams! Remember you had to enter 2 Yadkin Qualifiers to be eligible to enter the Yadkin Final!
John Kistler & Rusty Melton win the 2020 Yadkin Points and will fish the Final FREE!
Jeremy Talbert brought in 13.04 lbs to take the Win and $950.00!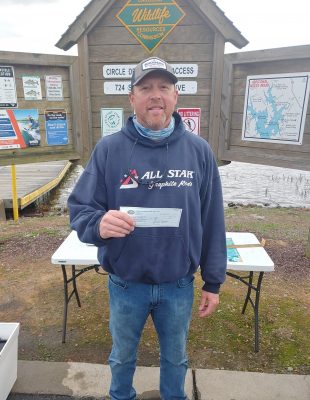 Michael Coley & Neil Presler 2nd with 12.06 lbs!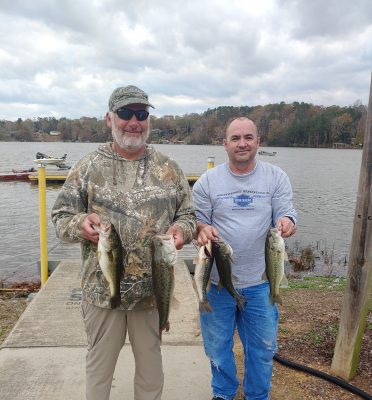 Austin & Bryson Garland 3rd 11.10 lbs!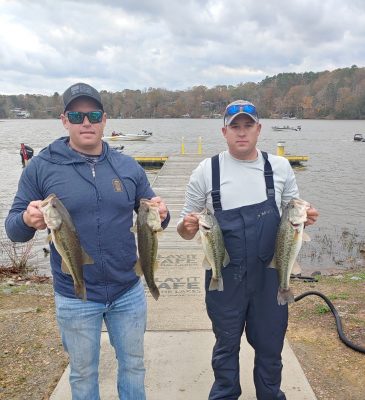 Brandon Shaver & Chad Cook 4th 10.58 lbs!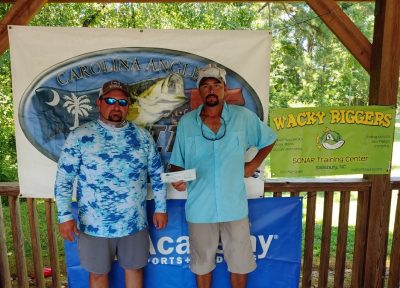 Ron Wolfarth & Shawn Knight 5th 10.37 lbs!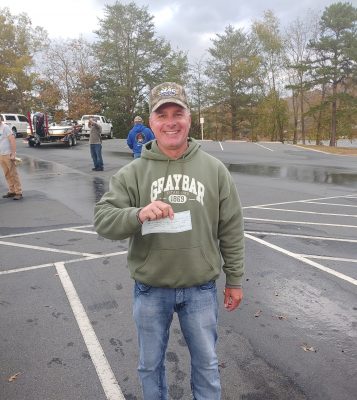 Micah Speights & Chad Coley received the $50 BONUS from wackyriggers.com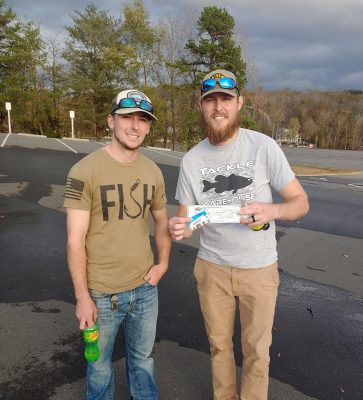 Robert Branson & Andrew Wilson weighed in the 1st BF at 4.70 lbs!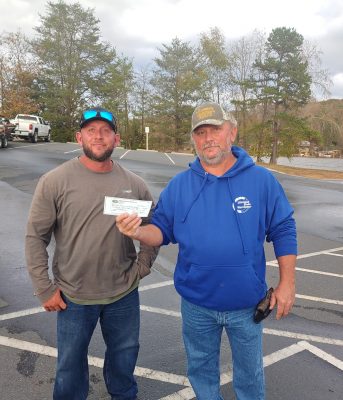 | | | | | |
| --- | --- | --- | --- | --- |
| 26 Teams | BF | Weight | Winnings | Points |
| Jeremy Talbert | 3.87 | 13.04 | $950.00 | 110 |
| Michael Coley – Neil Presler | 4.41 | 12.06 | $558.00 | 109 |
| Austin & Bryson Garland | 4.15 | 11.10 | $260.00 | 108 |
| Brandon Shaver & Chad Cook | 0.00 | 10.58 | $110.00 | 107 |
| Ron Wolfarth – Shawn Knight | 0.00 | 10.37 | $100.00 | 106 |
| Micah Speights – Chad Coley | 0.00 | 9.30 | | 105 |
| Bo Russell – David Eichorn | 0.00 | 9.12 | | 104 |
| Matt McBee | 4.06 | 9.06 | | 103 |
| RM Parker | 0.00 | 8.92 | | 102 |
| Marty Williams – Jerry Bono | 2.15 | 8.83 | | 101 |
| David Hunt – Darrell Crumbley | 3.34 | 8.72 | | 100 |
| Scott Henley – Nick House | 0.00 | 8.64 | | 99 |
| John Kistler & Rusty Melton | 0.00 | 8.52 | | 98 |
| Robert Branson – Andrew Wilson | 4.70 | 8.07 | $182.00 | 97 |
| Jerry McMutrie – Eric Cantrell | 2.64 | 6.67 | | 96 |
| Chris Murphy & Vince Murphy | 4.12 | 6.16 | | 95 |
| Scott Harwood – Hunter Harwood | 0.00 | 1.48 | | 94 |
| Mike Ray – Orlando Giles | 0.00 | 0.00 | | 93 |
| Robin Collins – Ronnie Smith | 0.00 | 0.00 | | 93 |
| Derek Crumbly – Dylan | 0.00 | 0.00 | | 93 |
| Alan Talbert – Cal Scheinet | 0.00 | 0.00 | | 93 |
| Zack Gooch – Greg Gooch | 0.00 | 0.00 | | 93 |
| Michael Lawhon – Sam Lawhon | 0.00 | 0.00 | | 93 |
| Todd Harris – Lance Isenhour | 0.00 | 0.00 | | 93 |
| Dwayne Hughes – Adan Almo | 0.00 | 0.00 | | 93 |
| Cameron Andrews – Matt Stanley | 0.00 | 0.00 | | 93 |
| Total Entrys | | | $2,080.00 | |
| BONUS $ | | | $600.00 | |
| Total Paid At Ramp | | | $2,160.00 | |
| Yadkin Spring 2020 Final Fund | | | $420.00 | |
| 2021 CATT Championship Fund | | | $50.00 | |
| 2020 Yadkin Spring Final Fund Total | | | $2,575.00 | |
| 2021 CATT Championship Fund Total | | | $100.00 | |