Next James River Fall Qualifier is on the Pamunkey River launching from Williams Landing!
We have over 40 Teams eligible to enter the Final. If you want in this is your last chance to qualify!
James River Fall Membership – $35 Per Person
Reg CATT – $80 Entry $90 at Ramp
Final – $160 Entry $170 at Ramp
Optional $25 Side Pot
Enter 1 James River Fall Qualifier and you're eligible to enter the James River Fall Final
Frank & Warren Poirier take 1st Place with 5 bass weighing 17.37 lbs!

Jake & Jesse Kidd claimed 2nd with 14.73 lbs and weighed in the BF at 6.39 lbs!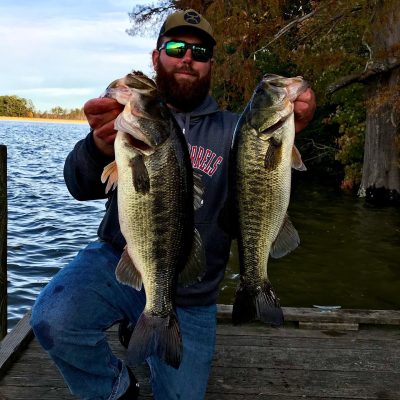 Jared Williams & Chaz Carrington finished 3rd with 14.18 lbs!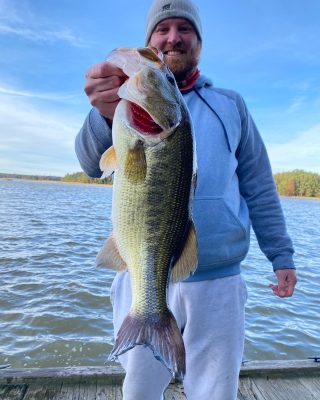 | | | | | |
| --- | --- | --- | --- | --- |
| Team | BF | Weight | Winnings | Points |
| Frank Poirier, Warren Poirier | 4.41 | 17.37 | $550.00 | 110 |
| Jake & Jesse Kidd | 6.39 | 14.73 | $512.00 | 109 |
| Jared Williams, Chaz Carrington | 5.44 | 14.18 | $210.00 | 108 |
| Brian Brooks, Avery Powelson | 0.00 | 13.07 | $110.00 | 107 |
| Les Forrest, Steve Webb | 0.00 | 12.81 | $100.00 | 106 |
| Daid Barlow, Kelly Robinette | 0.00 | 12.61 | | 105 |
| Charles & Earnest Reamer | 5.58 | 11.03 | $78.00 | 104 |
| Jeff Valentin, Darryl Moody | 0.00 | 10.91 | | 103 |
| Clide Baldwin, Chuck Schultz | 0.00 | 10.83 | | 102 |
| Craig Cheek, Billy Allen | 0.00 | 10.25 | | 101 |
| Dave Carney, John Dunn | 0.00 | 8.79 | | 100 |
| Austin Burton, Kenzie Barlow | 0.00 | 8.62 | | 99 |
| Joey Cooke, Justin Hall | 0.00 | 7.26 | | 98 |
| Bobby Harris, Frank Pridemore | 0.00 | 6.25 | | 97 |
| Mike Barlow, Brandon Ridout | 4.07 | 5.27 | | 96 |
| James Tilley, Andy Walker | 0.00 | 4.71 | | 95 |
| Kevin Davis, Trevor Davis | 0.00 | 2.70 | | 94 |
| Neil Jernigan, John Yates | 0.00 | 1.96 | | 93 |
| Roger & Renee Walters | 0.00 | 0.00 | | 83 |
| Bill Turner, Don Warren | 0.00 | 0.00 | | 83 |
| Nathan Kilgore, Chaz Carrington | 0.00 | 0.00 | | 83 |
| Russell Headley, Bert Smith | 0.00 | 0.00 | | 83 |
| Jay Griffin, Charlie Kline | 0.00 | 0.00 | | 83 |
| Walter Hill, Mile Williams | 0.00 | 0.00 | | 83 |
| Ray Hogge, Donnie Daniel | 0.00 | 0.00 | | 83 |
| Todd Fisher, RJ Walter | 0.00 | 0.00 | | 83 |
| Total Entrys | | | $2,080.00 | |
| BONUS $ | | | $0.00 | |
| Total Paid At Ramp | | | $1,560.00 | |
| James River 2021 Fall Final Fund | | | $420.00 | |
| 2021 CATT Championship Fund | | | $50.00 | |
| 2021 James River Fall Final Fund Total | | | $710.00 | |