Save the date! December 7, 2019 will be the 5th Annual Save Cage Tourney on Lake Norman, Pinnacle Access! 1st Place in 2019 will increase to $5,000!
Please spread the word so everyone will know and we can avoid conflicts!
Chris Baumgardner & Jimmy LeShock take the win on Lake Norman with 15.34 lbs! Thanks guys for coming out and supporting Cage!
Despite the cold rainy weather a good crowd showed for the 4th Annual Save Cage Tournament and over $5,000 was raised for Cage. Thanks guys for supporting a great cause!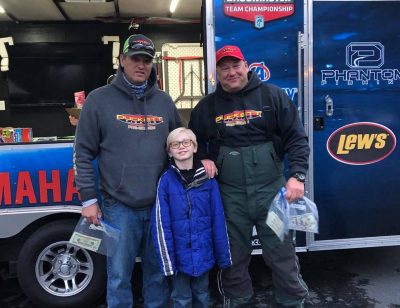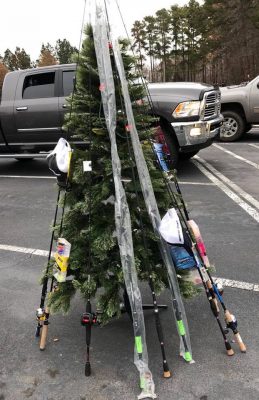 Thanks to Keith Westrick for organizing this great event and the guy who's always willing to help – Anthony Williams!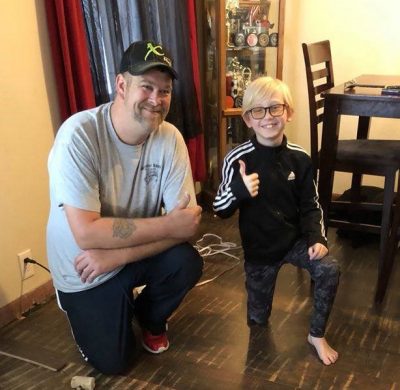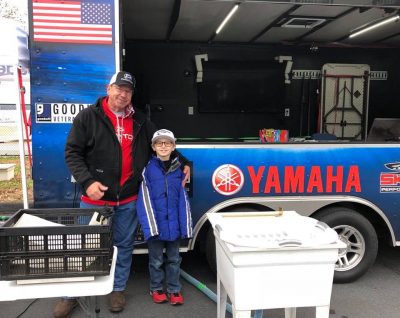 | | | | |
| --- | --- | --- | --- |
| 4th Annual | | | |
| Save Cage | | | |
| Lake Norman | | | |
| 33 Teams | Big | Total | Total |
| Team | Fish | Weight | Winnings |
| Jimmy LeShock – Chris Baumgardner | 4.40 | 15.34 | $4,105.00 |
| Steve Addington – Aaron Jordan | 2.63 | 12.65 | $1,950.00 |
| Steve Shaw – Rob Porter | 4.00 | 11.79 | $570.00 |
| Matt Haywood – Matt McBee | 3.68 | 11.59 | $400.00 |
| Matt Stanley – Donald Livergood | 4.18 | 10.33 | $430.00 |
| Drew Montgomery – Kenny Seagle | 3.33 | 10.18 | $240.00 |
| Hank Cherry – John Parker | 2.52 | 10.18 | $110.00 |
| Jason Wilson – Kelly Logan | 2.12 | 10.00 | |
| Dylon Fulk – Adam Waters | 2.28 | 9.91 | |
| Rick Poplin – Maurice Freeze | 2.29 | 9.49 | |
| Jarrad Poarch – Stacey Richards | 2.45 | 9.34 | |
| Scott Beattie – Nick | 2.48 | 9.30 | |
| Don Poteat – John Allen | 0.00 | 9.27 | |
| Shane Lineberger – Anthony Johnson | 2.23 | 9.19 | |
| Jeff & Ben Hagger | 1.80 | 8.91 | |
| Allen Whitaker – John Miller | 2.18 | 8.86 | |
| Cody Jackson – Malcolm Dillon | 2.64 | 8.43 | |
| Scott Hamrick – Roger Hoover | 1.82 | 8.38 | |
| Dale Phillips | 2.26 | 7.73 | |
| Chris Anderson – Chris Teague | 1.59 | 7.50 | |
| Errol Ducket – Viet Bui | 2.29 | 6.30 | |
| Tommy Williams – Thomas Hardwick | 2.98 | 6.11 | |
| Mike Birsh – Roddie Blankenship | 0.00 | 5.97 | |
| Travis & Erin Tyndall | 0.00 | 5.09 | |
| Mike Ray | 2.49 | 4.21 | |
| Jerrod Hill – Shannon Bell | 0.00 | 2.55 | |
| Marty Williams – Phillip Hedrick | 0.00 | 0.00 | |
| Jesse West | 0.00 | 0.00 | |
| Morris Elliott | 0.00 | 0.00 | |
| Thomas Fox | 0.00 | 0.00 | |
| Pete Bejte – Doug Easton | 0.00 | 0.00 | |
| Bill Grier – Nick Wood | 0.00 | 0.00 | |
| Lee Endicott – Dale Surrett | 0.00 | 0.00 | |