We just concluded the 2022 Phantom Outdoors Invitational on Santee Cooper and it took 20 lbs to break the top 25! If you thought this was the best Santee CATT event ever then check this out!
6 bags over 30 lbs!
8 Teams had a BF better than 8 lbs!
Took 20 lbs to break into the top 30!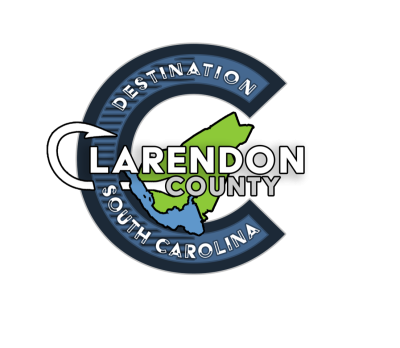 | | | | |
| --- | --- | --- | --- |
| | | Big | Total |
| Place |                                Team | Fish | Weight |
| 1 | Brad Shindledecker – Victor Williams  BONUS $ | 8.20 | 34.63 |
| 2 | Ken Ellis – Chuck Howard  1st BF | 9.95 | 33.37 |
| 3 | Scott Peavy – Mark Curry | 8.64 | 32.59 |
| 4 | Perry Holloway – Danny Lowery | 7.61 | 31.76 |
| 5 | Wade Grooms – Wayne Clifton | 8.50 | 30.30 |
| 6 | Henry McFadden – Jeff Cantey | 7.59 | 30.01 |
| 7 | Brent Riley – Nathan Burgess | 8.04 | 29.22 |
| 8 | Cecil Wolfe – David Malin | 8.73 | 29.18 |
| 9 | Joe Avin – Larry Avins | 8.32 | 29.06 |
| 10 | Max Terry – Bubba Johnston | 8.58 | 28.39 |
| 11 | Rick McLean – Cory Allsbrook | 7.06 | 28.36 |
| 12 | Sandy Sanders – Adam Smith | 7.95 | 27.40 |
| 13 | Todd Walters – Josh Walters | 7.79 | 27.17 |
| 14 | Bob Whitgreave – Judy Whitgreave | 7.33 | 26.61 |
| 15 | Dan Barnes – Dave Barnes | 7.10 | 25.00 |
| 16 | Tracy Raines – Elvis Peagler | 5.94 | 24.60 |
| 17 | Mike Watson – Jim Smoak | 5.35 | 24.53 |
| 18 | Randall Driggers – Josh McGregor | 6.45 | 23.22 |
| 19 | Winky Watford – Sam Lambert | 7.27 | 23.20 |
| 20 | Jason Barrett – Bryan Bowles | 5.61 | 22.48 |
| 21 | Patrick Cook – Wade Cook | 6.10 | 22.44 |
| 22 | Jesse Williams – Richard Smith   2nd BF | 9.32 | 22.36 |
| 23 | Bob Patrick – David Carlton | 7.65 | 22.30 |
| 24 | Rusty Bullard | 6.93 | 22.22 |
| 25 | Mike Johnson – Kyle Johnson | 6.89 | 21.78 |
| 26 | Clay Lowder – Clayton Lowder | 6.03 | 21.72 |
| 27 | Ronnie McCoy – Daniel Jordan | 6.28 | 21.45 |
| 28 | Albert Peiper – David Murdough | 6.03 | 20.88 |
| 29 | Brent Waynick – Ken Rosefield | 5.70 | 20.78 |
| 30 | John Jonston – Mark Cercopely | 0.00 | 20.01 |
| 31 | David Brunson – John Coers | 5.79 | 19.06 |
| 32 | Scott Piatt – Heath Hunter | 5.43 | 18.86 |
| 33 | Ed Paul – Eddie Paul | 6.58 | 18.81 |
| 34 | Kenny Brice | 7.36 | 18.56 |
| 35 | Johnny Player – Jason Baird | 5.63 | 17.72 |
| 36 | Mike Sheppard – Chris Wood | 6.97 | 17.40 |
| 37 | Wayne King – Jimmy Bass | 0.00 | 16.74 |
| 38 | Tommy Dillon – Stan Godfrey | 0.00 | 15.19 |
| 39 | Brett Mitchell – Jerry Montjoy | 0.00 | 14.92 |
| 40 | Brian Nash | 0.00 | 12.86 |
| 41 | Justin Lord – John Brown | 0.00 | 11.54 |
| 42 | Luther Cosner – Larry Bowley | 0.00 | 8.75 |
| 43 | Nelson Walker | 0.00 | 0.00 |
| 44 | Robert Ross | 0.00 | 0.00 |
| 45 | Chad Crosby – Steve Crosby | 0.00 | 0.00 |
| 46 | Steve Lowder – Jackson Lowder | 0.00 | 0.00 |