27.74 lbs! Great bag in December on Lake Murray and Steve and Andy Wicker weighed it in Saturday at Dreher Island State Park fishing the 2017 Murray Fall Final! They brought in the 1st at 8.40 lbs! All total Steve & Andy took home $1.754.00! They also received a Lews Mach II Speed Spool Bait Cast Reel!
Roger Farr & David Farr earned 2nd Place with a limit weighing 18.11 lbs and took home $700.00!
2nd BF went to George Berry & Daniel Howell with a 6.56 lb bass worth $36.00! They also received a Lews Custom Speed Stick!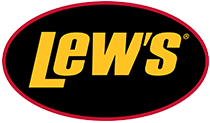 www.lews.com
The 2018 CATT Lake Murray schedule is posted! We will start off as we did this past Spring… Jan 20 & Jan 27 are $60 at the ramp with no membership….if you enter 1 of these but not one of the normal CATT Qualifiers and want to enter the 2017 Spring Final you will have to pay the membership. Of course, if you do enter 1 of the remaining normal Qualifiers the membership is required at that time. This past Spring we averaged around 50 boats at the 1st two Qualifiers in January!
| | | | |
| --- | --- | --- | --- |
| Team | Big Fish | Weight | Winnings |
| Steve Wicker /Andy Wicker  1st BF – Bonus $ | 8.40 | 27.74 | $1,754.00 |
| Roger Farr – David Farr | 4.68 | 18.11 | $700.00 |
| Matt Mallohan – Cameron Baker | 5.56 | 17.20 | |
| Joey Sabbagha – Dalton Dowdy | 4.11 | 14.81 | |
| George Berry – Daniel Howell   2nd BF | 6.56 | 14.81 | $36.00 |
| Neil Huffstetler – Tim Huffstetler | 4.83 | 14.71 | |
| Jody Wright – Clyde Whiteside | 4.44 | 14.70 | |
| Howard Stephens – Paul Ham | 4.27 | 13.13 | |
| Johnny Mayer – Chris Epting | 0.00 | 0.00 | |
| Vernie Haltiwanger – Ronnie Mueller | 0.00 | 0.00 | |
| Doug Lown – Rhett Manus | 0.00 | 0.00 | |
| Clay Riddle – Dave Franklin | 0.00 | 0.00 | |
| Greg Lovelace | 0.00 | 0.00 | |
| Total Entrys |   |   | $1,440.00 |
| BONUS $ |   |   | $220.00 |
| 2017 Murray Fall Final Fund |   |   | $820.00 |
| Total Paid At Ramp |   |   | $2,490.00 |
| Total Paid 2017 Fall Murray |   |   | $5,590.00 |
| Grand Total Paid Murray 2017  |   |   | $26,670.00 |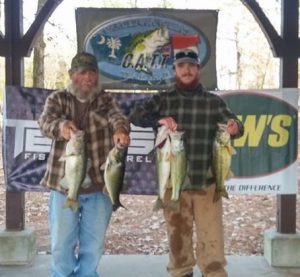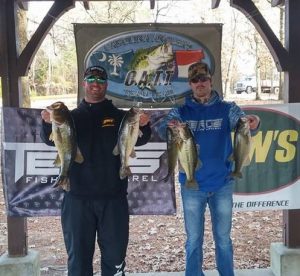 2nd David & Roger  Farr                                                                               Matt Mollohan & Cameron Baker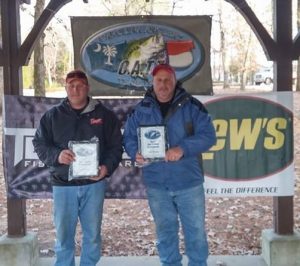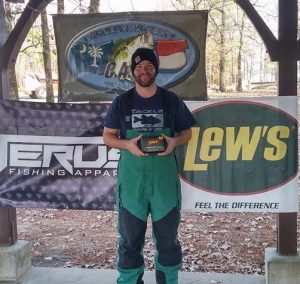 Neil & Tim Huffstetler Point Winners                               Andy Wicker with his Lews Mach II Bait Cast Reel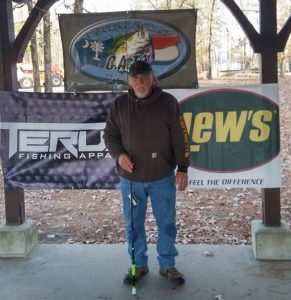 George Berry with his Lews Mach II Custom Speed Stick